Heraclitus' most famous quote,"The only thing constant is change," may be one of today's most used citations. We see it repeated everywhere -- in business, in self-help, and in nature documentaries, just to name a few. And yet, in our personal lives, so many are yearning for change and stay static. Why?
As an executive coach having the privilege to view human behavior from an outsider's perspective, I see all too often this change we witness as constant is outside of us and not within. Here are three signs that I find in clients and acquaintances indicating it is time to turn inward and apply Heraclitus' universal constant to ourselves: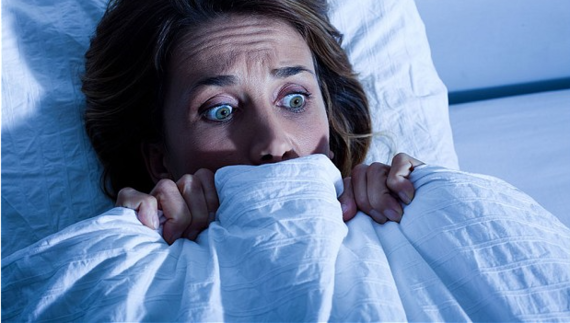 Fear has become a common emotion in life. - Think back to the last time you fell in love or when you started your favorite job. How did you handle the unexpected? Most likely, it was with anticipation and excitement because you had the spirit to embrace and work through it creatively and courageously. Conversely, fear is an emotion in anticipation of the unexpected -- when you don't have the energy or zeal to tackle and conquer it creatively. If you are experiencing significant doses of fear, you may need to move to a situation where the unexpected jazzes you again.
The first emotion you experience in the morning is negative -- Our daily waking moment is our one true reset in the day. It's a magic instant where our minds are empty, and we ignite our emotion machine. The first feeling you have is the most purely instinctive one of the day. What goes through your mind? Is it an expletive or excitement? This is very telling.
Life seems filled with obligations -- If you have been reading this column, you know that our Radical Sabbatical was very difficult for me. Yet, despite the hardships, the daily tasks we had in the jungle never seemed like obligations. I actually looked forward to them -- regardless of the tendency toward adverse outcomes -- because I was growing. The right path is not free from work and challenge. The question is do you relish that work?
I truly hope none of these circumstances apply to you. If, however, they do, there is good news. "The only thing constant is change." You are the outlier. You are going against the natural laws of the universe. So look at how much is changing in your surroundings. Notice how everything survives and thrives in the midst of it. Hitch a ride on the flow of life. Change is now. Choose it or lose it.
Laura Berger, PCC is a leadership coach, media personality and bestselling author. She has spent 20+ years counseling leaders to achieve positive, long-term, measurable results for themselves, their people and their teams. She is a corporate and conference speaker, workshop facilitator, and private coach. For more information, write to info@berdeogroup.com or visit Berdeo Group LLC

Enjoyed this article? Check out Riding Your Wave to Paradise Beach.