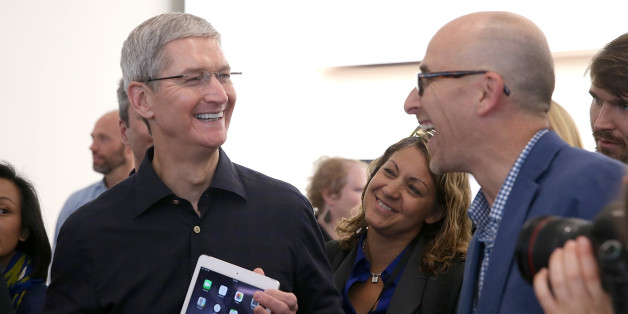 To state the obvious, a gap remains between individual, corporate, and community aspirations regarding progress concerning diversity and inclusion and the persistent -isms and -phobias that still seem to influence our organizations and institutions. While there remains work to be done regarding equality and inclusion on the basis of gender, race, ethnicity, physical ability and other classes protected by law, leaders across sectors have acknowledged Lesbian, Gay, Bisexual, and Transgender (LGBT) equality as a critical civil rights issue of our time. Apple CEO Tim Cook came out, sharing that he was motivated in part by the opportunity to support others and the broader movement regarding LGBT inclusion. While it is significant and important that the leader of an iconic company has officially come out, continued progress toward a true culture of inclusion also requires the engagement of the ally community. Allies are active advocates and supporters, and play an important role in combatting systematic and institutionalized discrimination of all kinds, helping to shift and reinforce the culture change necessary to realize material and sustainable progress.
The summer of 2012, I watched as the Chick-fil-a controversy played out across my Twitter feed. Believing LGBT equality to be an important issue for the business community to understand through the lens of corporate sustainability, I turned to leading corporate responsibility influencers, authoring an HBR article on the Business Case for LGBT Equality with Susan McPherson, and thereafter engaging Gwen Migita, Vice President of Sustainability and Corporate Citizenship at Caesars Entertaiment and Steve Lippman, Director of Corporate Citizenship at Microsoft to join Susan as part of the first-ever session on LGBT equality at the 2012 Net Impact Conference. Together, we sparked a fresh conversation about LGBT inclusion that I have since seen resound throughout the community of impact professionals, including leading allies like Neil Hawkins, Tim Mohin, Alice Korngold, Hannah Jones, Andrea Learned and many others raising their voices in support. Susan and I have since gone on to write about the business implications of the 2013 Supreme Court ruling on DOMA and the intersection of LGBT equality and sport.
Since the summer of 2012, I have seen a shift in the dialogue regarding LGBT equality, with sustainability publications and leaders increasingly examining the business implications of how companies align internal diversity policies with external marketing and public policy advocacy. However, despite notable progress and leadership from the business community, the recent Guardian Sustainable Business article, "LGBT diversity: why business is far from a level playing field," points out that when it comes to LGBT inclusion, companies have a long way to go. While marriage remains an important issue for the LGBT community, additional work remains to address this and other remaining barriers to LGBT equality. It is still legal to be fired on the basis of sexual orientation and or gender identity in the majority of U.S. states, and the same holds true regarding discrimination against LGBT individuals and housing. Outside of the U.S., according to a leading LGBT advocacy organization, in 76 countries, being LGBT is a crime, and in ten of those countries, it is legal grounds for life imprisonment or execution. Businesses and business leaders can lend their influence to help shift this reality.
By complementing its annual list of Top 100 LGBT Business Leaders with a list of Top 20 Ally Business Leaders, OUTstanding founder Suki Sandhu stated that, "LGBT people are not the only ones with a responsibility for making workplaces inclusive." Validating Sandhu's acknowledgement, businesses and business leaders have stepped forward in support of LGBT equality, recognizing that combatting homophobia and transphobia is not solely the responsibility of the LGBT community. This journey toward greater and more authentic inclusion is ongoing, because beyond initial and important steps like employee resource groups, non-discrimination policies, and marketing and advertising to the LGBT community, the inclusion toward which we're striving requires a shift in culture.
Inclusion is good for business. Complementing what Susan McPherson and I cited regarding the multiple business drivers for LGBT equality, as expectations regarding brand authenticity continue to resonate across diverse stakeholders, inclusion is becoming an important criterion by which leaders and companies are assessed. As Coca-Cola and McDonalds learned in the lead up to the 2014 Sochi Olympics, there are increased expectations regarding what constitutes authentic support for LGBT equality. Public support for LGBT inclusion continues to increase, and so do calls for companies to align external positions with internal diversity and inclusion policies.
If we are to realize a culture of inclusion and equality, all leaders and members of organizations and communities must stand together. Allyship is critical to culture change because continued progress does not simply depend on more LGBT business leaders coming out, but also on the engagement and support of the majority of people who shape and define culture in and beyond the workplace. In the words of Tim Cook, "We pave the sunlit path toward justice together." Thankful for the openness of LGBT business leaders around the world, I encourage allies to continue to make their voices heard.