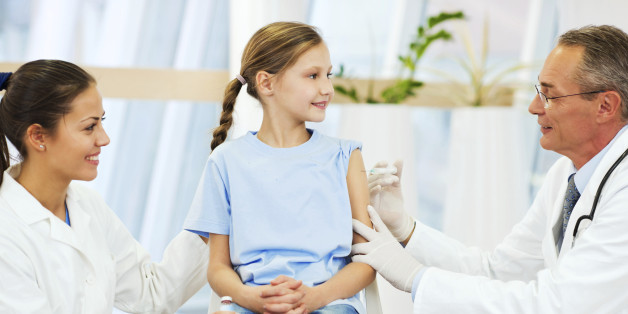 It's December, and your attention is likely focused on football, holiday shopping or spending time with friends and family. As executive director of the national, non-profit organization, Families Fighting Flu (FFF), my focus is on flu -- and how to help educate others about this highly contagious, viral infection.
Our organization is comprised of families who have either lost a child to the flu or whose child became critically ill due to the disease. Together, we're committed to raising awareness about the seriousness of the flu and the importance of annual vaccination. Through our educational initiatives, we share our unique, first-hand perspectives and stories about influenza, including the devastating losses of our children -- a high-school basketball player, a 15-month old toddler, a 4-year old ballerina -- as well as other children who were hospitalized for several months in intensive care units and who had to learn to walk and eat again. By sharing our stories, we hope to help educate others so they don't experience similar hardships.
A recent survey conducted by FFF found that U.S. adults do not realize the seriousness of the flu. While nobody wants to get sick, many people do not take the simple step of getting an annual flu vaccination -- the best preventative measure available to help protect against this potentially deadly disease.
Now that flu season is here, it's important to know these flu facts in order to stay healthy:
1. Flu is dangerous for everyone -- moms and dads, the elderly, children, pregnant women, college students or athletes
Do you say "It's just the flu" or "I'm healthy, I don't need a flu shot?" Each year, more than 200,000 people are hospitalized and approximately 100 children die due to the flu. The Centers for Disease Control and Prevention (CDC) recommend everyone 6 months of age and older receive an annual vaccination. Bottom line, it's not 'just' the flu. It's a very serious disease, but one that can be prevented.
2. Flu easily spreads from person to person
Flu spreads via tiny droplets created when a person talks, coughs or sneezes and may spread up to six feet away. Findings from our recent survey show that more U.S. adults are concerned about Ebola (45 percent), a disease much more difficult to catch, than influenza, which 39 percent are concerned about. Further, children tend to be the "spreaders" of germs and viruses, putting themselves and others at higher risk for catching the flu.
3. Flu strains change each season
Flu is a viral infection made up of different types of strains, including A, B and C and it's also an unpredictable disease. Some seasons are more severe than others and we have no way to know what type of flu season is coming. Getting a flu vaccination each and every year is a must.
4. Flu may make you miss an event or activity you enjoy
Flu causes adults and children to miss out on activities. For example, each year children miss more than 38 million days of school and 5 million sports events. It's no fun to be stuck at home in bed with the flu when you would much rather be hanging out with friends. In fact, when asked what activity they would miss most, U.S. adults said spending time with family (34 percent), routine activities, such as grocery shopping (40 percent) or work (33 percent). We live very busy lives, although if you catch the flu you won't be busy for the next 7 to 10 days (the typical length of time a person is sick with flu).
5. Flu can be prevented -- with an annual vaccination
Surprisingly, almost half of U.S. adults (44%) believe the CDC recommends hand washing as the number one way to help protect yourself from the flu. It's not! The best protection is an annual flu vaccination. Hand washing is definitely an important healthy habit, as is getting plenty of sleep, staying home if you are sick, and coughing into your elbow (instead of your hand). But, getting a flu vaccination is the best preventative measure we have. It's quick, simple and available at places such as your doctor's office, school, work or a local pharmacy.
For more information about the flu, to find a flu clinic in your area or to learn more about our organization, please visit: www.familiesfightingflu.org.
Survey Methodology
This survey was conducted online within the United States by Harris Poll on behalf of Families Fighting Flu from October 29-31, 2014 among 2,022 adults ages 18 and older. This online survey is not based on a probability sample and therefore no estimate of theoretical sampling error can be calculated. For complete survey methodology, including weighting variables, please contact lscott@familiesfightingflu.org.