The best salad for a picnic or barbecue on a hot day -- whether it is July 4th or later in the summer -- is one that you can prepare beforehand and that won't spoil in the heat. Here's one that fits the bill -- plus it's easy to make and tastes great on day one as well as later in the week. It's a great choice for outdoor meals because it does not contain any eggs, mayonnaise or other ingredients that can spoil in the heat.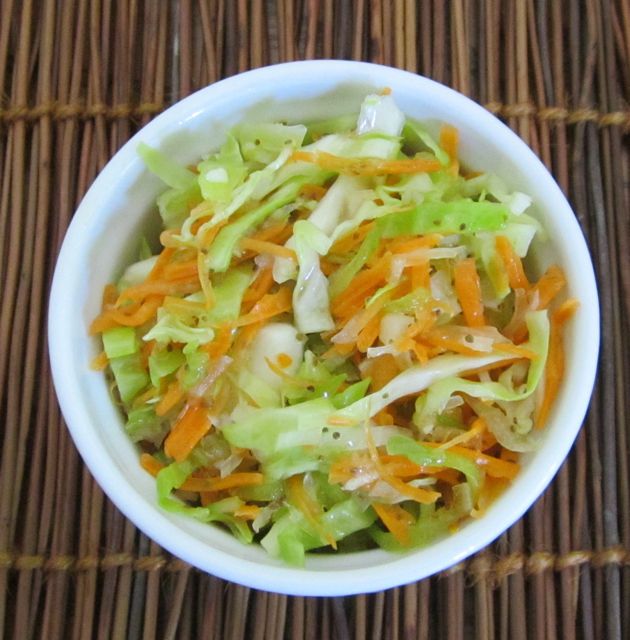 It's from my mom, Selma, who got it from her friend Lesley. My mom says everyone she knows who has tasted it says it is Jewish deli health salad. Whatever you call it, enjoy the results. This salad will always remind me of my own mom. The email she sent me with the recipe ends with "Lots of love, Mom."
There are two keys to this recipe: shred or cut the vegetables into fine pieces and make sure to add the celery seed. Although you can easily make this in a food processor, you don't need one. You can use an inexpensive flat shredder for the carrots, green pepper and the onion and cut the cabbage by hand. Even though I have a food processor (OK, true confessions -- I have two, a large one and the small one pictured below), I made this salad using the red shredder pictured below for the carrot, pepper and onion; then I cut the cabbage by hand. It wasn't too tedious, really. Each of these shredders yields a slightly different looking "shred" but any of them will work.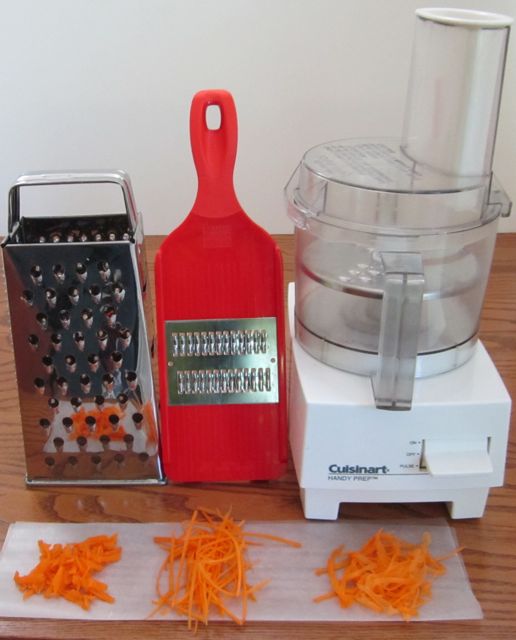 Cole slaw or Deli Salad – 8-10 side servings. Total cost - less than $4.50 for the entire bowl
I forgot the sugar in this picture, but you have some, right?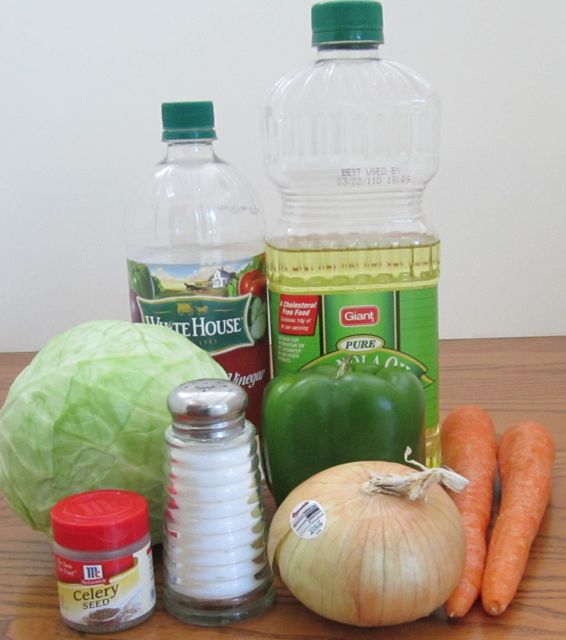 2 raw carrots, peeled
1 green pepper, washed and inside seeds and core removed
½ large or 1 medium Vidalia or sweet onion (my mom uses a "regular" yellow onion, but I prefer an onion that has less "bite" because it is left raw in this salad)
1 medium head of cabbage
¾ - 1 tablespoon celery seed (

not

celery salt)
2/3 cup salad oil (canola, corn or other oil that does not have strong taste – I would not use olive oil in this recipe)
2/3 cup white vinegar
2 tablespoons and 1 teaspoon of sugar
½ teaspoon salt
Equipment
Other than the shredder, nothing obscure or fancy as far as equipment goes.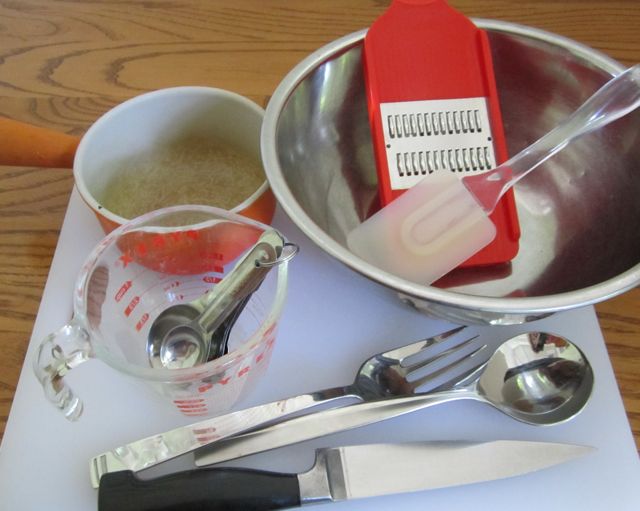 Cutting board
Bowl
Knife
Shredder (food processor or any flat shredder)
Small pot
Measuring cup for liquids
Measuring spoons
Spoon (for stirring dressing as it heats)
Fork (to toss salad)
Spatula
Preparation
For step-by-step directions, including pictures, click here.