Traveling should be a fun and exciting process, but if we are being honest with ourselves, I think we would all say it is definitely a tad stressful. To me, the most worrisome part of traveling comes before any of the traveling actually occurs: the suitcase packing process. It's a challenging and anxiety-filled process -- I am caught between wanting my suitcase to be light and worrying I am going to need every single item in my bedroom. I mean, what if something happens and we need that one object we didn't pack?
As Ally (the character I play on "Austin & Ally") demonstrates in our season three premiere on October 27, we need to be prepared for anything. Ally does quite a bit of traveling in our first episode of season three, and I am pretty positive she would have appreciated a bit of help in the packing department. So for her, and anyone else who may need that same kind of assistance, here are the top ten items to pack in your suitcase before traveling.
1. An outfit for warm weather and an outfit for cold weather: Although you may have some idea of what the weather may be like, you should always be prepared for anything! Having an outfit for both types of weather is extremely reassuring!
2. Comfortable outfit: You also want to make sure you bring that one outfit -- you know, the one that's crazy comfortable and makes you feel super relaxed. There's nothing worse than when your clothes are uncomfortable and you are in a place you don't know very well.
3. Running shoes: The best way to get to know the place you are traveling in is to walk around... and the best way to walk around is with comfortable shoes! Grab your travel buddy and your running shoes and go explore!
4. Pajamas: I feel like this one is a given. Wearing your own pajamas instantly makes you 10 times more relaxed and comfortable. Chilling out on the bed in your hotel room watching television, while wearing your own pajamas, is sometimes the best part of a vacation.
5. Fancy outfit: You definitely need to bring an outfit that could work for any formal outing, even if you don't have one planned before traveling! Trust me, it is ridiculously awkward when you are invited to a fancy party... and you have nothing to wear!
6. Makeup and hair products: Although the makeup items might only be applicable to the female gender, I think all of us ladies will admit they can prove to be really important. I will say, however, I only bring makeup and hair for emergency cases -- like if I get invited to a fancy party. Otherwise, I barely wear makeup or do my hair when I am traveling.
7. Brushes: Hair brushes and toothbrushes are another given. I mean, yes, you could always buy brushes when you arrive to your destination, but I feel like it is a lot easier to just bring your own when you travel.
8. iPad/computer: So I used to bring my computer everywhere, but ever since I got my iPad, I barely bring my computer anywhere. Either way, having some sort of electronic device other than your phone is always good to have in this age of technology that we live in.
9. Blanket: I don't know about you, but I think blankets are the best, especially your own personal blanket.
10. Extra cash and extra space: Just in case you forgot something... or if you just want to shop!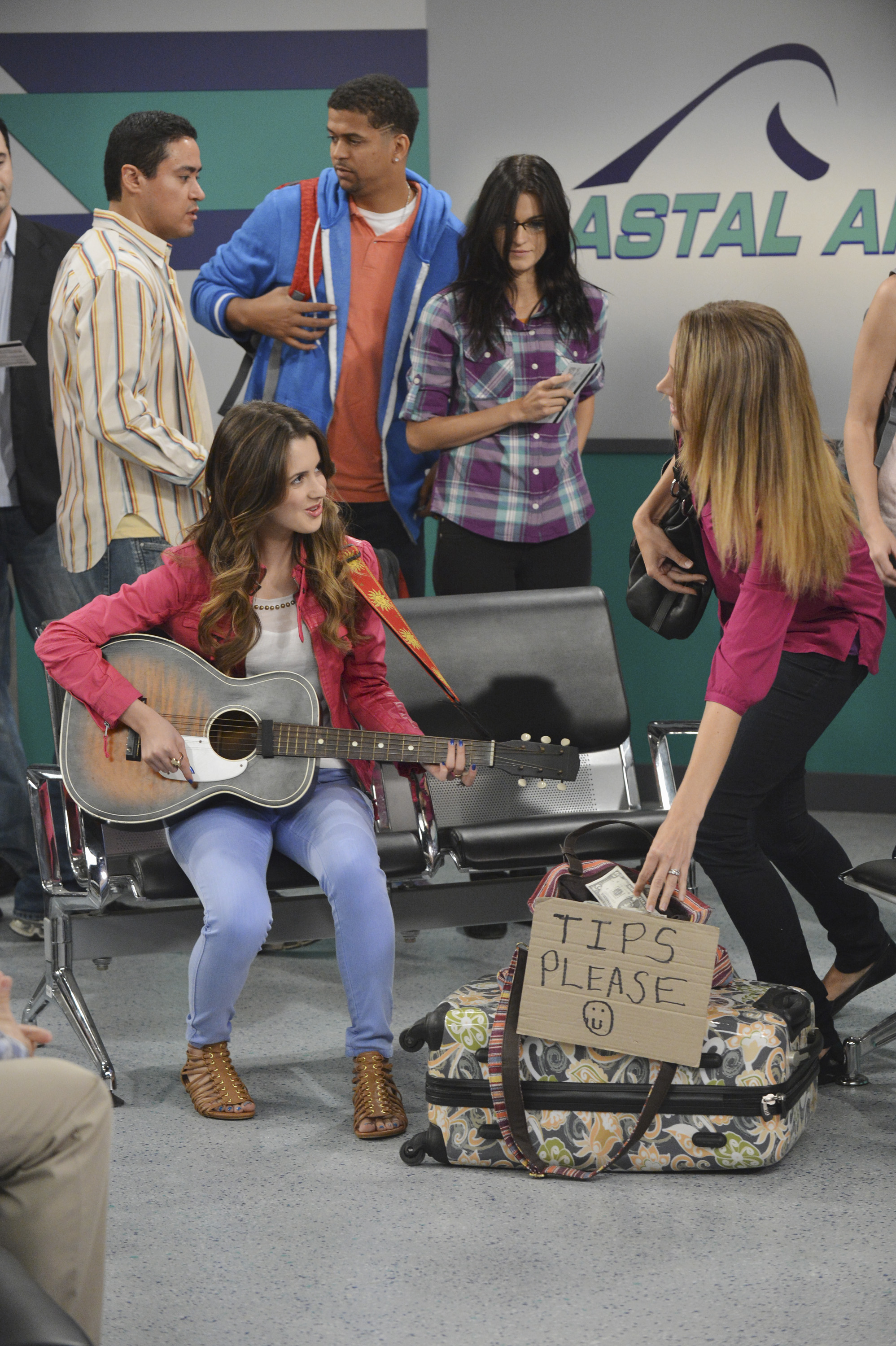 ©(DISNEY CHANNEL/Eric McCandless)
Austin & Ally "Road Trips & Reunions": After missing most of Austin's tour to focus on her music career in Miami, Ally longs for her friends and decides to catch Austin's performance in Portland. Ally barely makes it on time, and is now torn between continuing to work on her own music, or joining her friends for the last leg of Austin's tour on the season premiere of "Austin & Ally" on Sunday, October 27 (8:30 PM - 9:00 PM ET/PT).