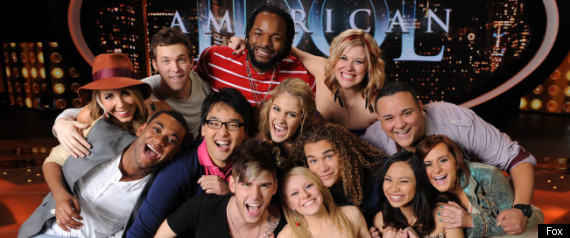 It was boys versus girls in this week's "American Idol" elimination, with the strangely "X Factor" twist that the judges would be the ones to choose whether to eliminate either the bottom male or female performer. (Why does anyone even bother voting?)
While last year's runner-up, Lauren Alaina, and this week's mentor, Mary J. Blige, were on hand to fill up the hour (along with the return of those wretched Ford music videos), all we really care about is who saw their "Idol" dreams shattered this week. And that person is ...
Jeremy Rosado.
On the March 7th show, the shy 19-year-old was certainly the weakest of the boys, with a whiny, nasal take on "Ribbon in the Sky." Despite Jennifer Lopez's baffling affinity for him and his "sensitivity," the audience never voted him into their Top 10 (he was one of the three wildcard picks from the judges), and obviously viewers didn't agree with him being added back into the competition. I'm just glad that the judges rectified their mistake and chose to send him home over Elise, who has much better range and far more potential in this competition, even if she'll have a hard time catching up to Jessica Sanchez
His companion in the male bottom two was Jermaine Jones, and the bottom two girls were Elise Testone and Shannon Magrane.
Who do you think deserved to go home this week?
'American Idol' airs Wednesdays and Thursdays at 8 p.m. EST on Fox.