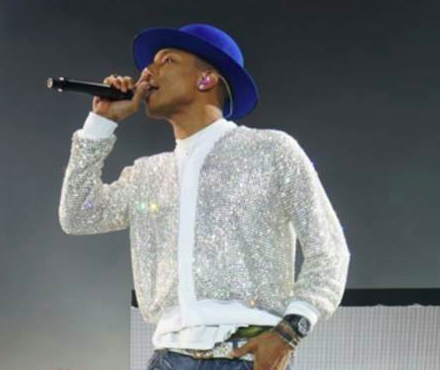 Fashionistas everywhere are still drooling over last week's Pharrell Williams' Swarovski crystal cardigan.
It may be only October but Bling is in the air! Right now, fashion magazines everywhere -- on newsstands and online -- are featuring shine, shimmer, and sparkle.
And with holiday coming, bling will be lighting up wardrobes throughout the season and most definitely to ring in 2015. Happily, this top hot trend is embellishing clothing, accessories, and jewelry. Many women (myself included) love the idea of sparkle but are confused about adding it to everyday wardrobes so I suggest starting with special occasion and holiday
Personally, I really can't wait to get my sparkle on this holiday season because I have so many events, both professionally and personally. But like most, I have a budget and I don't want to invest too much in a trend.
So I channeled Pharrell Williams and happily (pun intended!) discovered that we can all bring his sparkle to our wardrobes. And not just any sparkle, Swarovski sparkle! YES! Just like that cardigan! Right now, I'm certain that all Pharrell Williams' cardigan coveting fashionistas love me for unearthing this brand: Touchstone Crystal, a member of the Swarovski Group.
Stylists and personal shoppers know that a great accessory can elevate your outfit, your mood, your day.
My Top 5 Ways To Add Sparkle to your Fall Or Holiday Wardrobe --
1. Try A Bib Necklace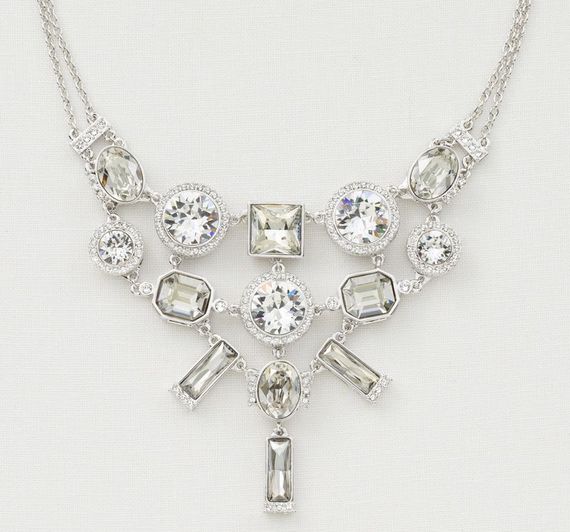 Necklace: Touchstone Crystal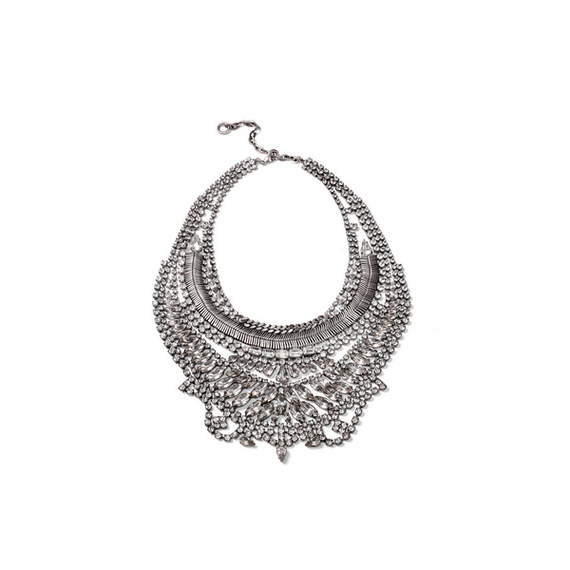 Necklace: DylanLex
2. Add A Pop of Color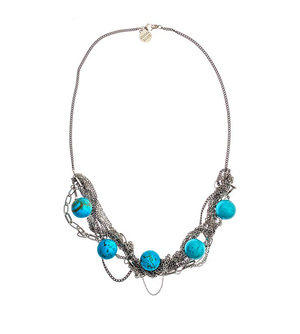 Necklace: Gemma Redux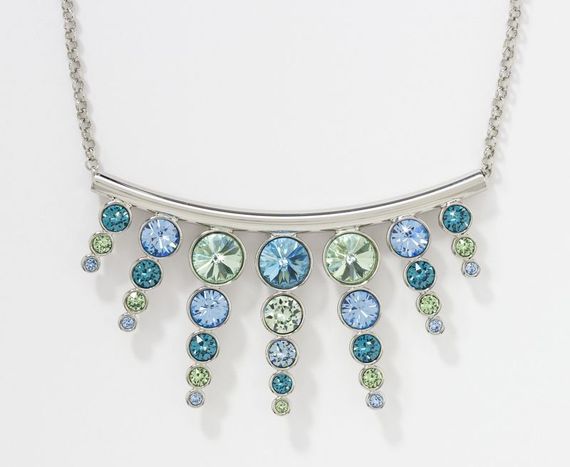 Necklace: Touchstone Crystal
3. Go For Mixed Metallics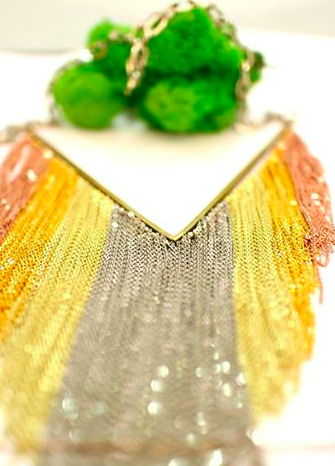 Necklace: Gemma Redux (shop similar styles)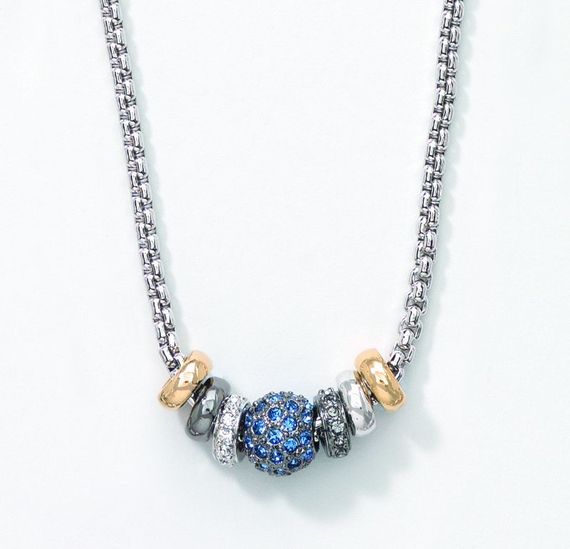 Necklace: Touchstone Crystal
4. Think Pink!
(It is October -- Breast Cancer Awareness Month -- and you can shop for your sparkle and donate to a great cause.)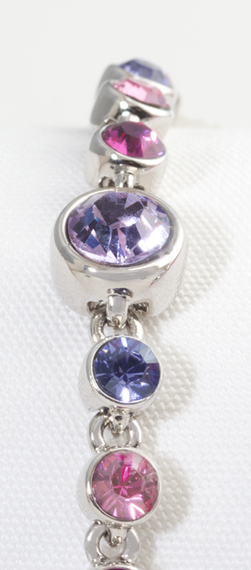 Bracelet: Touchstone Crystal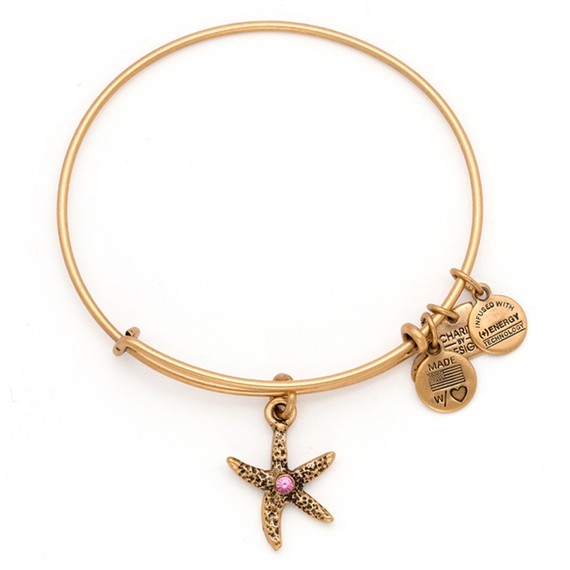 Bracelet: Alex and Ani
5. Let Your Fingers Do The Talking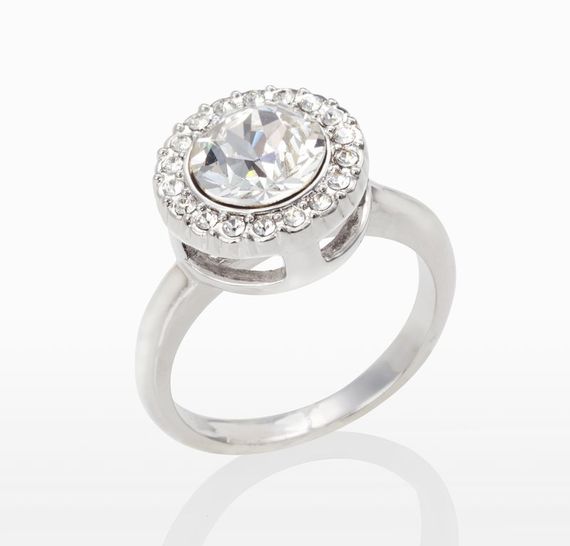 Ring: Touchstone Crystal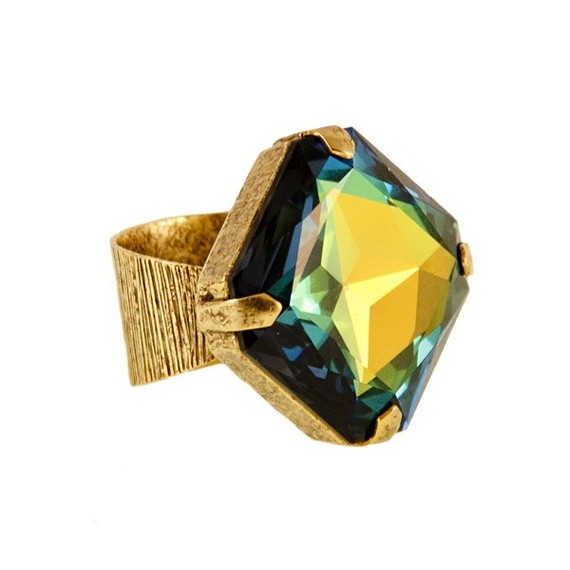 Ring: Alex and Ani
Remember the best fashion statement is a blend of on-trend makeup, modern hair, and channeling your own inner-sparkle. Happy Sparkling!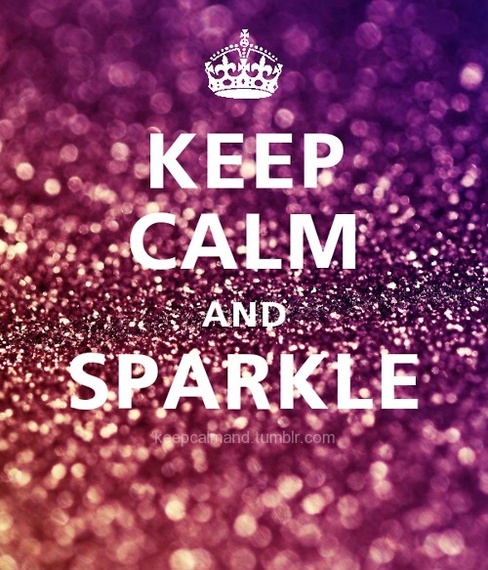 (credit for Keep Calm : keepcalmand.tumblr.com)