Do you remember where you were when it was announced that Prince Fielder signed with the Detroit Tigers? Me too. I was in a three-star hotel lobby in Atlanta on a business trip, in a meeting with a potential client. And while my colleague was pitching some ideas to this guy, I was glued to the television in the hotel bar, where ESPN was breaking news about a $214 million contract. My associate didn't understand why I was so distracted and exhilarated. She didn't know how big this was. I knew though. This was the year. And that's when the 2012 season started for me. And it was January 24.
I did what I always did, and I made big plans for opening day. Of course I was traveling for work and had to fly in from Charlotte, NC that morning. I was up at 4 a.m., on a plane at 6, and tailgating by 9. Seems reasonable. Tigers won, and the city was full of spirit. Everyone knew this was the year, no question.
And within 48 hours, I was jumping ship. It was just one thing after another. In our second game of the season, Doug Fister, MY TIGER, was out in the fourth inning with an injury. Really? That's how this season is going to start? I might have shed a tear. Or maybe I was sobbing. Doesn't matter... Later in April, we lost a series at home to the Mariners, an under-whelming team that we should have destroyed. The following month, we let the Twins and Indians sweep us, and then ended May with three losses in a row to the Red Sox, who would later be exposed as mediocre.
"Not. So. Fast." I imagine that's what the baseball gods were saying. Because it did not start off as divinely as this Tigers fan had hoped. It was like the feeling you get when it's your birthday, and you are certain your mom has bought you the best present ever, and then you open it, and it's only OK, and you would like to know where the gift receipt is so you can exchange it for something a little better, and possibly for less money because then you will have money left over to buy even more. Oh wow, that analogy is actually exactly what baseball trades are like. It felt like that.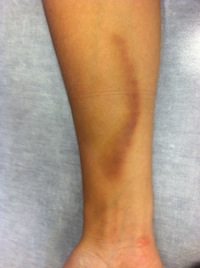 Where the heck was the team we were all hoping for? Why weren't we leading the division? We have the MVP and Cy Young winner, and we are playing like THIS? Were my season tickets a waste of money? Should I have been spending less time at Comerica Park? I wanted to give up, but something inside of me told me not to. I couldn't, not yet any way. Would Ryan Raburn give up? Probably. But would Miguel Cabrera? HELL NO. I would never give up, because my Tigers weren't going to, I knew it.
The 2012 season was a rollercoaster of emotions. I laughed, I cried. And I did both of those things on June 23, while attending a Tigers away game. I was sitting in the first row of straightaway center at PNC Park in Pittsburgh. Within seconds of him walking up to the plate, I was clobbered by a frozen rope homerun off the bat of Triple Crown winner and my inspiration, Cabrera. It was a sign. Like the gods were now saying to me "good thing you didn't give up yet, because the Tigers need you." And from that point on, everything changed.
Within two weeks of being hit by the Cabrera HR, I met my Tiger, Doug Fister.
While my inner dialogue was plotting where to invite him on our first date, the rest of my body just smiled and told him to keep up the good work. We took a lovely picture together. Sure, some thought it was an engagement photo, but sadly, no. It was however a turning point for not just me, but for Doug. He went from injury, to average, to pitching gems again. You're welcome, Detroit.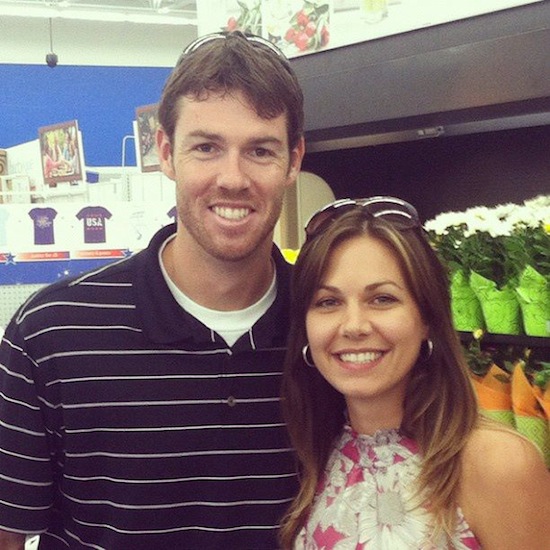 And it just kept getting better. In June we swept the White Sox at home, and were tied for first place. While we have had to battle it out time and time again, we were able to get to first and stay there this one last time.
And did I miss any of it? NO. I just always felt like this season was different. Like it was meant to be.
And thus, we arrive here. The postseason. Again. And though I can't say for sure, I feel pretty good about our chances of making it to the World Series. And if we make it, I will see you there. I wouldn't miss it for anything.