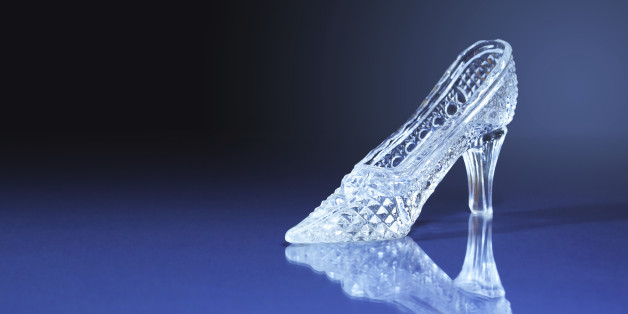 Like most little girls, I was captivated by Cinderella and remember wearing my own version of Disney's magical blue dress, sparkly crown and of course, those beautiful glass slippers. Somehow I believed this fairy tale wardrobe gave me permission to be a princess... if only for a little while. . What I didn't realize was how insignificant the dress really was....until now.
Fast forward to 2015, an advanced technology-driven world with women who are taking charge of their femininity in a powerful fashion. With this being said, I can understand why today's women feel the need to critique this storyline. We want Cinderella to use her girl power and fight for what is right, not allowing her wicked stepmother or stepsisters to deflate her happiness in a dusty attic.
I believe that we should view Cinderella not as a fairy tale or a story of how a young girl falls in love with a prince in five minutes, but of how an underdog uses her courage to go after what she wants despite life's consequences. Empowering girls to be brave and smart is important, however a girl's ability to overcome adversity while retaining humility is equally necessary.
Cinderella's famous quote "Have courage and be kind" is the far more important message this story has to offer. Cinderella's mother and father instilled the morals and values every girl should learn. These traits empower girls to rise above adversity to be their own version of a "princess"...never worrying about the stroke of midnight.
Mentorship ~
Cinderella's parents provided her with a well balanced foundation. The root of everything good or evil will produce results based on one's choices and actions. Mentors have the capability of creating a positive impact that can weave through the lives of youth generation after generation. The wicked stepsisters want us to believe that they ruled the castle while Cinderella worked all day and slept by the cinders. I don't see them winning at all. The sisters were doomed from the beginning having never learned the simple values of kindness and love. Ella's mother reinforces how to bring good into her world. Kindness brings out goodness, which brings out magic.
"Where there is kindness, there is goodness. And where there is goodness, there is magic." - Cinderella's Mother
Kindness ~
Lady Tremaine becomes bitter over the loss of her fairy tale life after the untimely death of Cinderella's father. Instead of embracing and appreciating the hard work of her late husband she has chosen to include Cinderella in her suffering and demise. Both Tremaine and Cinderella suffered, however, the lesson here is how we choose to overcome our grief and anger. Kindness always prevails. Teaching girls to be kind and follow their heart is one of the most beautiful lifelong traits a girl can possess.
"We ladies must help one another." - Cinderella
Courage ~
Cinderella is a woman who has suffered immensely and has the courage to stand up for what she believes. Her values of forgiveness and kindness will not be swayed even in bad times. She embraces high standards even while imprisoned. She was an outcast to her sisters and still found it in her soul to understand the bigger picture of life. Cinderella knew that tearing down others would never bring her happiness. Instead she learned to understand, not judge, and to allow courage and forgiveness to prevail.
"Have courage and be kind" - Cinderella