Tuesdaynights is an invite-only collaborative community of female executives and entrepreneurs in Los Angeles. Tuesdaynights provides an opportunity to meet other interesting women from such diverse industries as fashion, ecommerce, technology and mobile, media, consumer products, PR, advertising, nonprofit, venture capital and entertainment. Each event features different themes, with as a host or panel and female leaders in their fields to share insights, as well as a nonprofit affecting the lives of women or girls, who will share how they are making a difference.
Tuesday Nights has begun a "Get Inspired" series, which will feature prominent female entrepreneurs and trailblazers.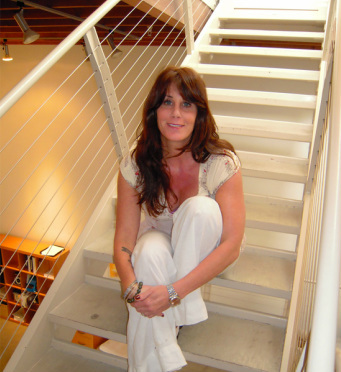 KYM GOLD
Co-founder, True Religion Brand Jeans
Co-founder, Babakul
Kym Gold is a California native who has been inspired by the endless beauty she has grown up around. Best known as the co-founder of True Religion Brand Jeans, Kym launched Babakul in 2008, a company that sells Bohemian chic clothing, concentrating on timeless core wardrobe silhouettes. You can find them in Newport Beach, Malibu and Santa Monica and they are currently working their fourth location.
Clearly a favorite of celebrities, Kim's designs have been worn by Heidi Klum, Tom Ford, Gwyneth Paltrow and Madonna just to name a few. While being a busy business woman, Kym makes time to be an avid philanthropist supporting causes concentrating on women's health issues.
What inspires you?
What inspires me is: Getting up every morning knowing I get to do what I love to do. It's motivating. Also, the Ocean... the way it changes on a daily basis. The colors in the sky, especially at dawn and sunset... The beauty and simplicity of flowers. Nature around me gives me so much design inspiration. My Kids.
Who has had the most impact in your life?
Being an identical triplet, I would have to say my sisters.
What is the hardest lesson you've had to learn?
To be patient. It's an on going process
What cause or nonprofit(s) do you support?
Breast cancer research. Its very close to home. Anything that inspires women to be better I am an advocate for, especially young women and children.
To read the rest of the Tuesday Nights interview with Kym Gold visit the Get Inspired section here