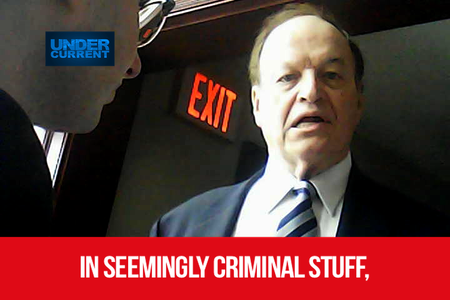 Dodd Frank financial reform legislation celebrated its fifth birthday on July 21. Nearly seven years after the financial crisis, much of the law has yet to be enacted; not a single banking executive has been prosecuted; and too-big-to-fail banks are even bigger. The Heritage Foundation marked the occasion with remarks from Senate Banking Chairman Richard Shelby (R-AL) and a panel entitled "Five Years of Dodd Frank: 'Too Big to Fail' Still Unresolved."
Shelby hails from Birmingham, in Jefferson County, a place infamously victimized by Wall Street in a corruption scandal involving massive bribery of local officials and the financing of the county's sewer system through muni bonds and exotic financial derivatives called interest rate swaps. The 2008 meltdown sent the county reeling, pushing it into bankruptcy.
Before Detroit, Jefferson County was the largest municipal bankruptcy in the country. JP Morgan Chase ultimately lost $1.6 billion in the sewer deal, and former Birmingham Mayor Larry Langford was sentenced to 15 years in a federal prison. Jefferson County slashed capital expenditures, and still faces major unfunded liabilities for its sewer system.
This reporter asked Sen. Shelby whether he supports prosecuting criminal bankers and regulating the very derivatives that inflicted so much damage on his home state. Watch Shelby answer these questions in the video below, and subscribe to The Undercurrent on YouTube for more independent, on-the-ground political reporting from Lauren Windsor.