On Saturday morning Oct from 11 to noon, at a Disney Hall gleaming in the downtown sun, virtuoso pianist Yana Reznik hosted the season's first Toyota Symphonies For Youth concert.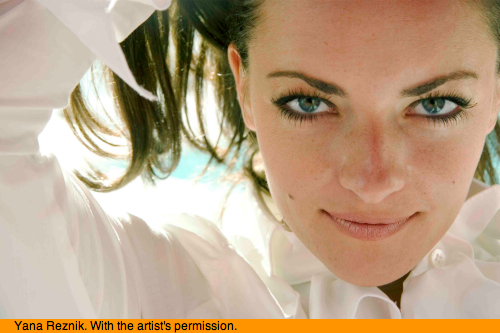 The theme of the program was the piano. Together with LA Phil players cellist Gloria Lum and violinist Bim Wang, Reznik opened with the bewitching first movement of Mozart's Piano Trio K. 502, then got into it seriously with the orchestra: excerpts from Rachmaninov's Piano Concerto Number Two and Ravel's Concerto for Piano Left Hand. The musical proceedings concluded with Sichen Ma playing the last movement of Beethoven's Fourth Piano Concerto. The conductor throughout was a magnetic Manuel Lopez.
The musicians who played for the children deserve our thanks. From what I saw in the audience, many lives were touched, with Reznik playing her dual role to absolute perfection.
We were reminded several times during the evening that Walt Disney Concert Hall is not Disneyland. Wrong: For the kids at the concert, Disney Hall became a classical music Disneyland -- at least for 60 minutes.
So, a strong buy recommendation for the Toyota Symphonies For Youth concerts for which single and season tickets may still be available. Just remember its selling points:
• a great place to get to know your kid(s)
• classical music and musicians guaranteed by LA Phil
• safe, easy parking, reasonably-priced seats
• Clap Between Movements (and even during movements) encouraged
Next concert next Saturday Oct 9 at 11 am.