I was alone for many years, and one thing about travel that drove me nuts was that if I went on a cruise by myself I'd have to pay just about the same amount as two people would pay: the dread single supplement.
I've written lots about how to get around as a solo. (I'm even on a panel at this year's New York Times Travel Show on February 27, talking about it.) There's something so unfair about the supplement. And it's not very smart, as single travelers, especially women single travelers, offer a huge potential travel cohort if conditions are fair.
When I recently was invited to cruise on Norwegian Cruise Line's huge new Epic, I jumped at the chance to check out a first: a designated solo section on the ship. Private cabins for single travelers only -- and with no single supplement!
The solo section on the Epic is an area where singles can mingle, or stay on their own. Friends can travel together and have their own rooms for the same price as when they had to share a double.
The Epic's solo area is located inside the ship, with no water views, but it isn't dreary. And there's a dedicated lounge, to relax in.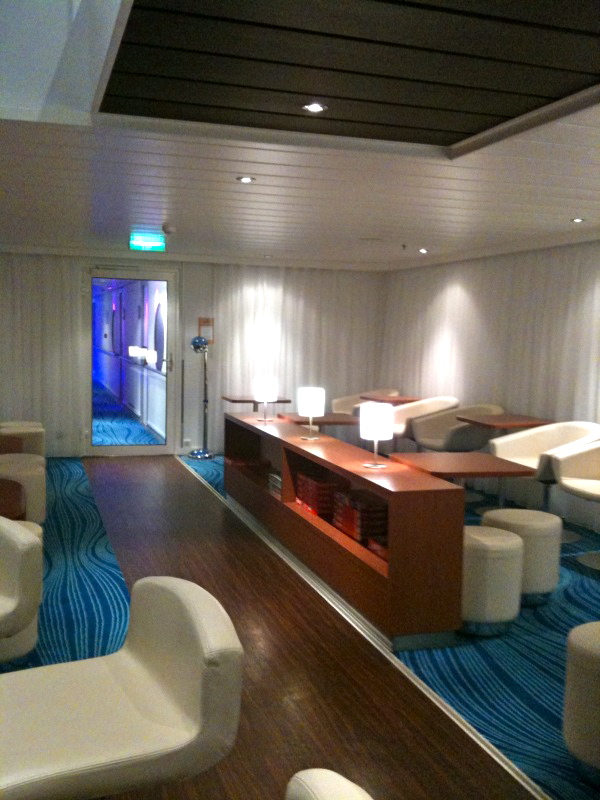 The Epic's solo lounge, where solo men can meet many (many!) interesting solo women who I guess at this moment are having fun somewhere else on the ship!
The 128 cabins in the solo section are designed for one, and are teeny-tiny, 100 square feet, but the bed is comfy, lighting is good, and there's a private bathroom.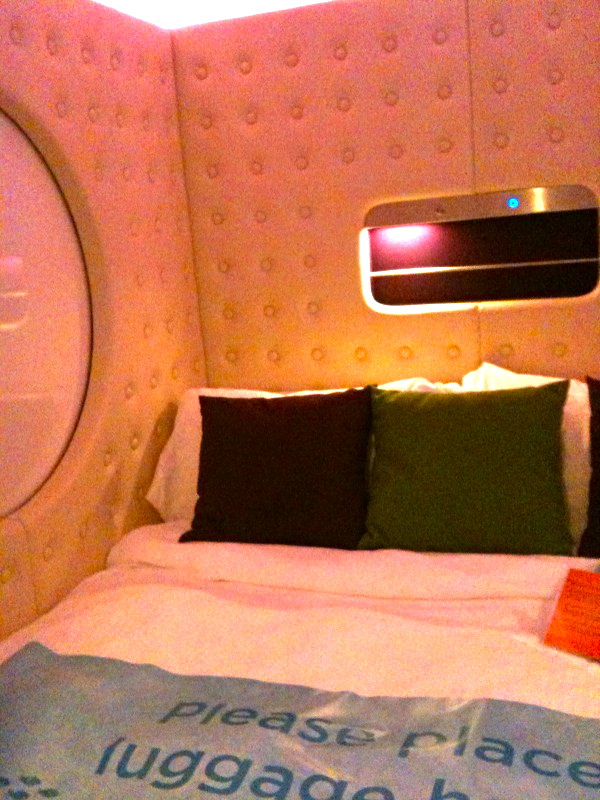 A full size bed in a pint-size solo cabin
No outside views, but a big window overlooks the private corridor.
The corridors of the solo section are colorful. Very.
The small cabin size encourages you to get out and participate in the Epic's excellent entertainment and activities. And solo women, the men on board the ms Epic are colorful too. Strong, silent types. Creative, as well.
One threesome especially ...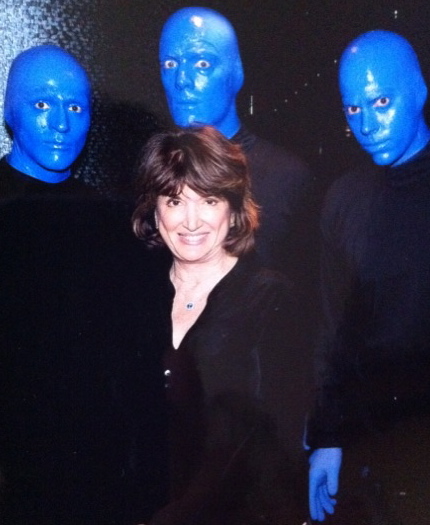 Blue Man Group -- tall, blue and handsome -- and one happy non-blue woman of a certain age (me) onboard Norwegian Cruise Line's Epic.