That super-nova of the cultural world, Art Basel Miami Beach is running December 4- 7. This year's Florida event will draw nearly 100k buyers, gawkers, and hangers-on, showing off and showing modern and contemporary works in 250 galleries and numerous exhibitions and programs throughout the area.
I live in Miami, and I've watched Art Basel Miami Beach grow from a stellar art event into one of the world's over-the-top annual parties. In many ways it's become a victim of its success: too much traffic, too many Botoxed air-kisses, too many wannabes in designer clothes and mile-high heels. Yes, the art is exciting, the buzz is the buzziest, the languages create a modern Tower of Babble, and the creative energy and cash deals stagger the senses.
But if crowds turn you off, or if you just want a break from the intensity, you'll need a strategy -- and a car if possible. And these tips will help you avoid vacay throngs throughout the whole winter season.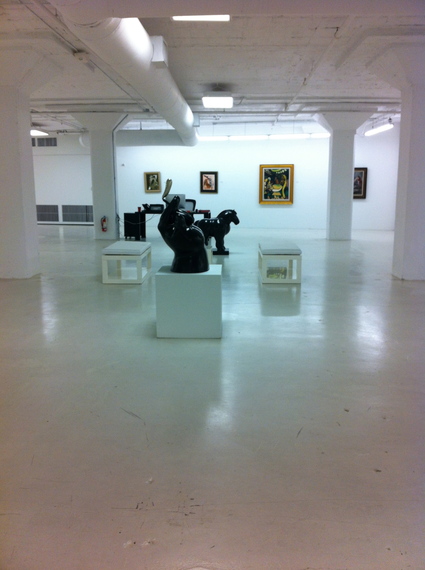 Timing is everything -- and the word is early
Partiers sleep late, and the international set eats late, creating a time-window for clever attendees. The word to memorize is EARLY. Show up when exhibits open. Walk the beach boardwalk in the cool of morning, stroll Lincoln Road before 10 am. Brunch/lunch at 11:30 or noon, make dinner reservations for 6 pm, open the clubs by 10 pm, and get to sleep by midnight. Think "early" and you'll maximize your time, minimize your stress, and score reservations.
Get off the Beach, and away from PAMM and Wynwood.
Crowds congregate where the art is, so when you need a break, rent a car or call a cab or Uber and head north, south or west -- away from the Miami Beach Convention Center and art-centric areas like the new Perez Art Museum Miami and the wall murals of Wynwood.
Those are great areas for any other visit, but during Art Basel, they are mobbed. If expressways are clogged, it is, after all, "the season," so be patient, use a GPS, and factor in extra time. And for time management, if you can use public transport in downtown areas -- Metrorail, the People Mover, trolleys or buses, so much the better. (A bike or feet can only get you so far.)

Do what the Art Basel crowd won't be doing
Just for this week or so, skip the famed, trendy destinations where people flock. Seek places considered old school, unsexy or too far away from the art, but within an hour's drive or so of Miami, even with traffic. Stroll or pedicab the Broadwalk (that's "broad" as in wide and maybe as in women but that's not PC, so maybe not) in Hollywood Beach. Discover Simpson Park Hammock on Brickell, the last large section of original vegetation in downtown Miami.
Drive up to the historic Bonnet House in Fort Lauderdale. Walk peaceful Crandon Park beach by the lighthouse on Key Biscayne. See a drive-in movie in the Grove. Visit The Ancient Spanish Monastery in North Miami Beach. Kayak in peace at Oleta River State Park in North Miami or by Virginia Key, off the Rickenbacker Causeway. Drive to folk-artsy Coral Castle in Homestead.
Eat where locals do
If you eat on the Beach, stay away from the famed and the glitzy. And if you can, try other Miami neighborhoods where the crowds don't need to be seen and the locals hang out in sweats. Joe's is for another time; Garcia's on the Miami River has fresh stone crabs.
Tropical Chinese near Tropical Park offers dim sum brunch; Latin America Cafeteria on Coral Way creates the world's best cuban sandwich; tiny Momi, in Brickell Village offers world-class ramen; Scotty's Landing, overlooks the water in Coconut Grove, with casual ambiance. Check Yelp.
Even for local places, reserve ahead and eat early because spillover crowds may happen. In Miami always, and especially during Art Basel, the early bird gets the reservation.