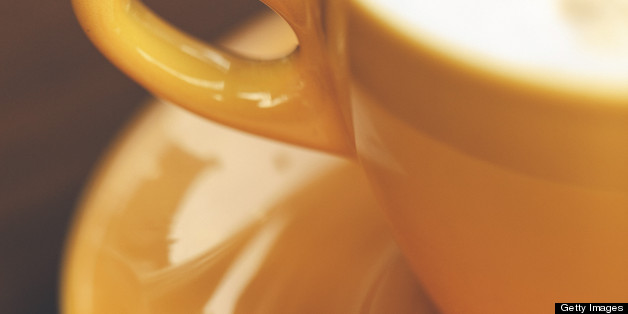 This week, it was all about the experience, man. My tastes this week took on a performative air as I braved the wait (and then was greeted in the dining room by their trademark yelling) at Ippudo, reminisced on my time in Midtown with transcendental dumplings, submerged gelato in hot espresso and drank expertly crafted coffee in the company of strangers in the rain. The barman at Lovers of Today was decidedly performative, hustling around the bar and deftly combining various tinctures in my cocktail as I watched. Every day in New York exposes me to a new experience, whether it's witnessing a happening on the street, visiting a new museum or restaurant or simply talking to unfamiliar people. I feel hugely grateful for the vibrancy and irreverence of this city, and while some of these tastes were not new to me, the experience is never quite the same.
1.Dumplings in Szechuan Chili Oil - Szechuan Gourmet (New York, NY)
Why do things taste so much better when they are stuffed with something else? This existential question gnaws at me day and night, especially while digging into a plate of exemplary stuffed specimens such as these. As my time working in Midtown drew to a close last week, I knew a trip to Szechuan Gourmet was in order. Over the past year, lunch at this establishment provided a delicious reprieve from my cubicle soon followed by a Szechuan-peppercorn induced pseudo-psychotropic haze. While these dumplings may be the trippy porky culprit, without them, no Szechuan Gourmet order is complete. Thin flaps of dough are sealed tightly, impenetrably swaddling the flavorful juicy meat. Deep red sauce swirls around the porcine packets, cloaking each dumpling in roasted chili and soy with the occasional sliver of fragrant garlic. The flavor is darkly complicated, the chili piquant and intense, and the soy providing a pop of rich umami. While my existential query remains unanswered, these dumplings assure me that I must continue my quest for knowledge.

2. Affogato al Caffè - Aurora (Brooklyn, NY)
Since childhood, I've watched my salad-prone mother order this Italian dessert at any possible opportunity, eagerly enjoying the moment of truth, when hot coffee meets cool gelato. At Aurora, decadently creamy gelato is rolled in chocolate and chopped hazelnuts, creating a thin outer coating of sweet crunchiness. Steaming espresso drowns the plate, melding the flavors of hazelnut, vanilla, chocolate and coffee in a mixture that is simultaneously smooth and textured, hot and cold, sweet yet slightly bitter. A perfect plate of contradiction.
3. Waterloo Sunset (Chamomile-Infused Bourbon, Housemade Apple Syrup, Lemon) - Lovers of Today (New York, NY)
With the number of artisanal cocktails here, there and up in my grill, I often find the menu description far surpasses the actual drink. The cocktail arrives and instead of smoked apricot, bacon infused acai berries, or fair trade Ecuadorean coffee bitters, all I taste is booze. Do I like booze? Yes. Did I just waste $15 on something a mixology-inclined child could have made? Yes. At Lovers of Today, the components of the Waterloo Sunset immediately intrigued me. When the chilly coupe arrived, I experienced no disappointment; in fact the libation exceeded my expectations. The chamomile mellowed the bourbon, infusing it with floral notes, and paired sublimely with the sweet yet crisp apple syrup. Fresh lemon provided a necessary acidic tang, cutting through the thick flavors of Bourbon and apple. While the ingredients definitely rang autumnal, the cocktail was one for any season, surprisingly light but complex and satisfying.

4. Yamitsuki Goma Kyuri (Japanese cucumber seasoned with Ippudo's original sesame oil dressing) - Ippudo (New York, NY)
Sadly, patience is not a virtue I possess, thus rendering me unfit for a two-hour wait at Ippudo. Although I never regret the end result, my trips to the famed East Village ramen house are few and far between. Last week, due to a flexible schedule and a friend in town, a 3 p.m. weekday lunch was in order. It'll seem sacrilege not to put their famous ramen as the representative taste this week, but this simple yet artful appetizer blew me away. Wedges of Japanese cucumber anointed with thinly shaved bonito flakes rested delicately in a pool of house sesame dressing. As the sesame-slicked cucumber crunched between my teeth, the slices were cool and refreshing, with a pervasive nuttiness from the sesame and the bonito's smoky depth. While the ramen and pork buns were terrific, of course, this dish kept me wanting more.
5. Americano - Abraço (New York, NY)
Sometimes the experience of consumption is tantamount to taste, and on a recent Tuesday morning I had one such moment. Needing a writing break and a jolt of caffeine, I wandered down First Avenue, where sprinkles of precipitation were hitting the sidewalk with some regularity. Not three minutes after entering Abraço, I found myself entrapped, as torrents of rain began to fall turning the street into a damp tableau of umbrellas and storefront huddles. For 30 minutes, I enjoyed coffee, conversation and weather commiseration with total strangers. My flawless Americano, which I sacrilegiously doctored with some milk, was smooth yet bracing with a deep richness that swiftly shook me from my rainy day haze. I arrived home drenched and freezing, still smiling from an unexpectedly lovely morning.