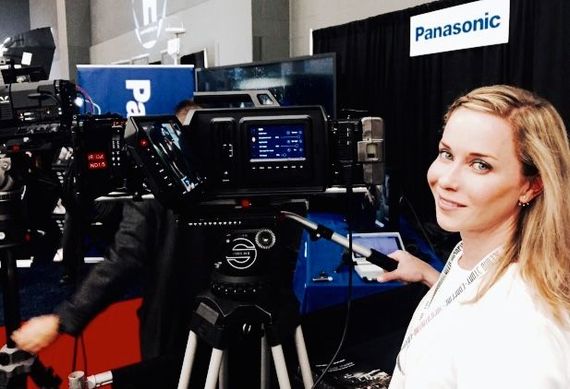 This is my first SX and it can be a tad bit overwhelming. With fried chicken on white bread in one hand and a Mophie in the other, I attempt to navigate the waters of the festival, which originated in the 80s and has now grown in scope and size to almost 100 thousand attendees. Here are my "overheardings" at day 3 of Austin's premiere interactive, film and music fest:

"That's branded content."
"Its been real dude see you on the Internet."
"Can I borrow your Mophie?"
"I'm so anti collaboration."
"I don't want to collaborate with anyone unless there's a budget."
"I've only got a one plus two."
"Who grooms your beard man?"
"I'm working on something completely disruptive."
"I'm going to mention it at the pitch tomorrw so you'll have to wait."
"I'm totally over the radar."
"That's above my pay grade."
"I generally cycle in."
"It's closed right now for a private event."
Let's Uber to the Four Seasons."
"It's all about world domination."
"I'm switching from my Pradas to Warby Parkers."
"I'm in the location services social app space."
"I don't see airbnb being a sustainable business in the long run."
"I took two Ubers To my airbnb."
"I launched the first social crowdfunding site."
"It's an interactive process."
"Economies of scale."
"We're reinventing the blog."
"We're disrupting the ecosystem."
"Let's cut the shit off at 10 grand."
"I'll sell you my spot in line."
"I invented the Emoji."
"They're killing it on the lifestyle side."
"The party was oversubscribed."
"I''m working on the "ya'll" top level domain."
"There's no glass holes this year."
"Are you going to the meat up?"
"That's called pivoting."
"I've never heard of your app. Yeah we launched three months ago we're rebranding."
"Do you know any VCs?"
"SX is so over."
"SX is so mainstream now."
"We help drive engagement."