In her early 20s, Ruth Soukup spent 2.5 years battling debilitating depression. Today, she is a happy mom, wife, author and proud owner of a thriving Internet business. How did she overcome depression to build a happy, healthy, successful life? According to Soukup, whom I recently interviewed as part of my upcoming 10-day free Art of Mindful Wealth Summit, it was through a combination of exercise, therapy, and faith.
Hitting Rock Bottom
As a senior in college, Ruth was unhappily married, struggling to emotionally overcome systematic abuse she'd suffered as a child, and clinically depressed. This incredibly difficult time led Ruth to attempt suicide several times, with her final attempt ending in a 2.5-year hospitalization during which her doctors tried countless treatments. "During that time I was in such a dark place that I thought it was never going to get better," she says. "I was 22 and thought I was never going to make anything of my life. I couldn't even get out of bed and I didn't know what to do with myself."
Today, Ruth's successes -- both personal and professional -- prove that it is possible to move from life's most harrowing moments to its most remarkable.
Rebuilding a Life
Two events happened around the same time and the combination was what gave Ruth the strength to start rebuilding her life. First, she started seeing a new therapist, who listened to her request to focus not on what had gone wrong in her life, but instead on ways to develop strategies for coping. "The focus was on trying to figure out how to have a normal life, make friends, and pick up the pieces after hitting rock bottom," says Soukup.
The second event was her father's insistence that she start exercising. "He bribed me," Ruth laughed. "At the time, cell phones were new. He told me he'd buy me a cell phone if I went to the gym three times a week for 30 minutes. I think the exercise really helped me start to come out of those clouds."
About two years after her depression abated, Ruth met her second and current husband, and they eventually started a family. "We started a new adventure together," Soukup says.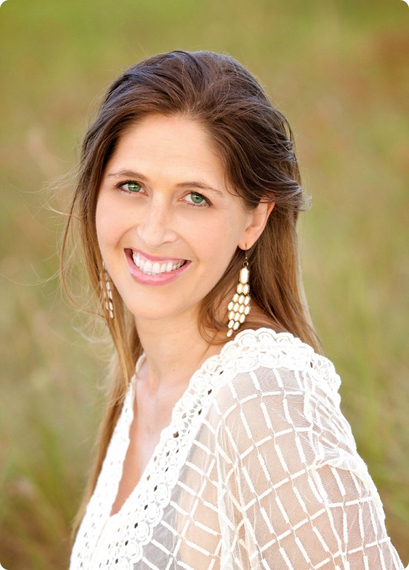 Building a Business (From Unlikely Circumstances)
After several years of marriage, Ruth's mother-in-law fell ill and, so they could help care for her, the couple moved across the country from their home state of Washington to her hometown in Florida. "We had left all our friends behind, I was feeling lonely, and I just didn't know what to do with myself," says Ruth. "I coped by going to Target and buying things for the house. That was how I spent my time." Soukup's spending was beyond their budget and soon the couple started to fight.
"I needed something else to fill my time so I started a blog about how to live well on a budget. That was how I started to fill my time -- with writing," says Soukup. "I realized quickly that it was something I really enjoyed. I loved to write. I couldn't figure out why I hadn't started earlier," she laughs. Ruth's blog, Living Well, Spending Less, quickly became popular with women around the world who appreciate her unique talent for developing creative, engaging and useful ideas for managing a home without breaking the bank.
Writing Books
Over the past few years, Ruth has written three books with her most recent, Living Well, Spending Less: 12 Secrets to a Good Life that came out on Dec. 30, 2013 and refreshingly chronicles Ruth's life story. The book is candid and heartfelt as it weaves in many personal stories about faith, over-spending, what it means to live a life of true wealth and prosperity.
Today, in addition to being a best-selling author, Ruth runs a successful Internet start-up consulting firm, and is a happy and healthy wife and mother.
To learn more about Ruth Soukup or one of the other 30 successful entrepreneurs I spoke with, check out my free 10-day Art of Mindful Wealth Summit, available exclusively online, beginning Jan. 26. I hope to see you there.
---
Need help? In the U.S., call 1-800-273-8255 for the National Suicide Prevention Lifeline.