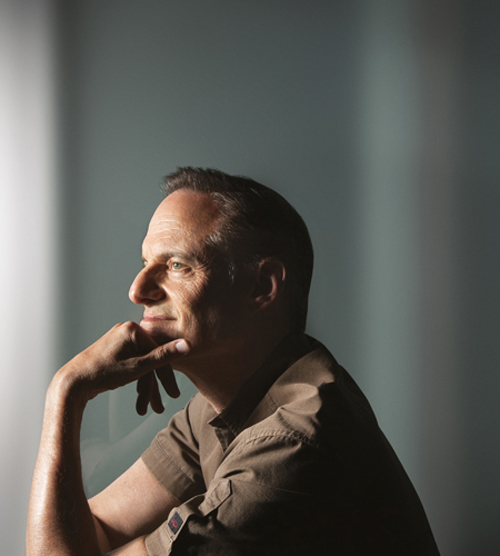 Michael Weinstein of the AIDS Healthcare Foundation started a chain of pharmacies and thrift-stores over a decade ago, which almost fully support the organization's $500-million annual budget. Today, AHF is the largest nonprofit global HIV/AIDS organization and cares for 175,000 patients in 24 countries.
The gay community in Los Angeles has seen undeniable progress over the last few decades. This is in large part due to medical discoveries and increased education, but it is also due to the sweat and tears of many local warriors, such as Michael Weinstein, who co-founded the AIDS Healthcare Foundation (AHF) at a time when the disease was decimating L.A.'s gay population. Weinstein has been repeatedly lauded for his efforts in providing medical and advocacy services to more than 130,000 people in 24 countries, and he is now celebrated in the new book Everyday Heroes: 50 Americans Changing the World One Nonprofit at a Time, published by Welcome Books.
Two years ago, photographer Paul Mobley and author and editor http://www.huffingtonpost.com/katrina-fried/social-entrepreneurship_b_1981978.html set out to find 50 of the country's most inspiring social entrepreneurs, and the results were nothing short of remarkable. The groundbreaking visual book provides stunning portraits accompanied by first-person narratives, highlighting the stories behind the causes.
Among those featured in the book are several local heroes, including Weinstein, whose nonprofits are based in Los Angeles. Readers will meet Susan Burton, who after 15 years in and out of the justice system, rehabilitated herself and started A New Way of Life, which offers housing and support services to formerly incarcerated women. Joining her ranks is Jessica Jackley, who transformed biblical lessons of service into one of the most successful nonprofits in recent history. Her website, Kiva.org, matches individual investors with small-business owners in the developing world.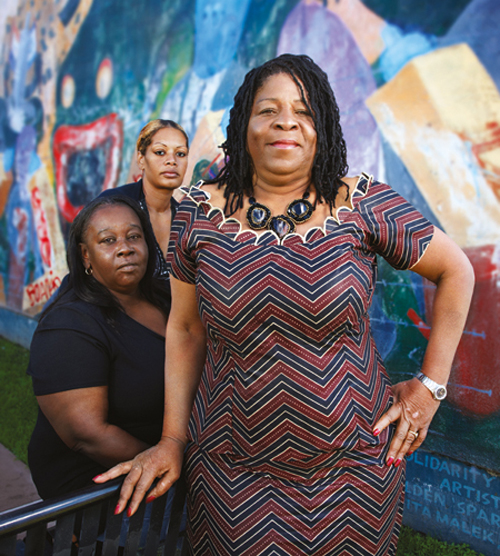 After a series of traumas, including the tragic death of her young son, Susan Burton began a decade-long battle with alcohol and drug abuse, serving multiple prison sentences. In 1997, she finally got clean and, one year later, she founded A New Way of Life Reentry Project, an organization that offers housing and support to women being released from prison.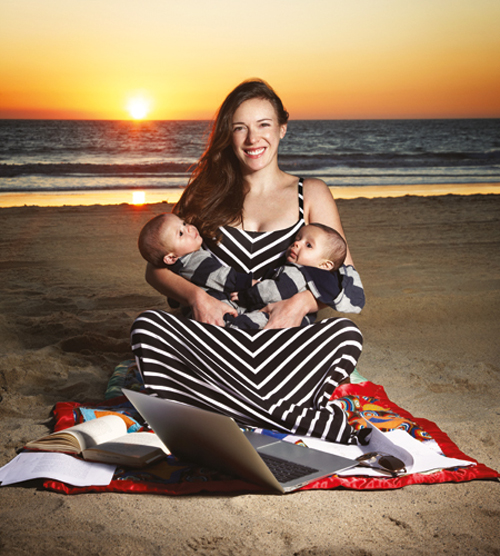 The Bible stories Jessica Jackley was told as a child helped propel her into a life dedicated to social service; and later, the personal accounts of third-world entrepreneurs inspired her to create one of the most successful nonprofits in recent history. Kiva.org's pioneering microlending model matches individual investors with small-business owners in the developing world, for whom just a tiny influx of capital might mean the difference between surviving and thriving.
A web of social entrepreneurship is beginning to spread, connecting L.A. with D.C., New York, San Francisco, Detroit, Chicago and many other cities across the country. My hope is that Everyday Heroes makes these connections even stronger.
These three passionate souls are making significant, measurable differences in the lives of millions. They earned their places among these 50 pioneers, who boast a variety of surprising backgrounds and beginnings, and they leave no doubt that any "ordinary" citizen with the requisite amount of passion and ingenuity can create extraordinary change. There are no more excuses.