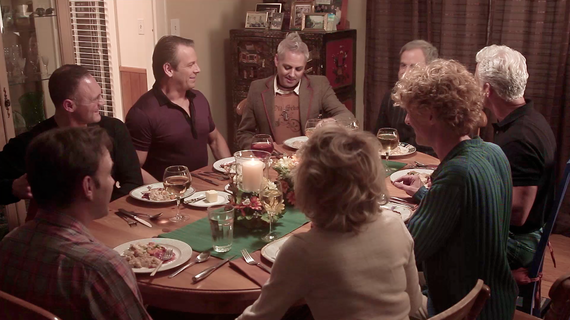 Thanksgiving has always been my favorite holiday (with Halloween a close second!).
It's like an "honest" version of Christmas -- all the joy and good will, great food and fellowship, without the commercialism, consumerism and overbearing religious overtones. Plus, I hate "forced festive."
Any hey, any holiday that celebrates eating and watching TV is tops in my book!
That's one reason why I wanted Old Dogs & New Tricks, the web series about a gay "family of friends" that I write and act in, to "do" Thanksgiving. More than any other holiday, I think this one is made for "found families," i.e., families we form in adulthood from friends and neighbors. Since the show is all about a group of friends-as-family in West Hollywood, it seemed a perfect match.
I'm really proud of this episode, entitled "Thanks But No Thanks" and I hope you enjoy it! HAPPY THANKSGIVING!