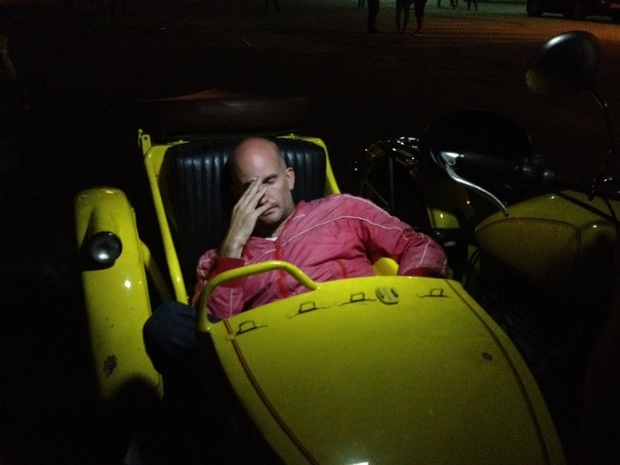 "Determination gives you the resolve to keep going
in spite of the roadblocks that lay before you." -- Denis Waitely
When I began this adventure I would have jumped at the chance to visit Como, Italy. Its exquisite lake, 19th century buildings and Italian flair made it high on my list of places to check off my list. However, had you told me I would have to sleep outside as a rain storm cleared everyone from the streets (except me) I wouldn't have been so thrilled...

Well, my friends, I got my wish of experiencing Lake Como, unfortunately I also got the unwelcome reality of sleeping in Kindness ONE® for the night. Here is how it all began.

As I arrived the sun had already set and the city was coming to life. Rich pickings I thought. Surely I would find someone to put me up for the night. I walked to the main square and connected with locals, foreigners and even a policeman. I had no luck with a place to stay but received lots of high fives and blank stares at this madman traversing the earth on Kindness. At one point I had a crowd around me as I was shouting at the top of my lungs if anyone had a place to stay for the night. No takers.

Rejection after rejection is not easy. Understandable. Yes. Easy. No.

As the church bells signaled 3am, I had little choice but to resort to Plan F. Plan F involved spending the night with my lucky red jacket and Kindness ONE® as my only companions. I was well and truly stranded. I had made it from Los Angeles to Como on the Kindness of others and now the chain had been broken. Hopefully the next days would bring with them some better news...
I am currently on a journey that is powered by the kindness of strangers. With no money, no credit cards, no gas and no place to stay, I am circling the globe on a bright yellow, vintage motorcycle with a sidecar, Kindness ONE® (Sort of like Air Force One, but kinder). Please click here to read more.