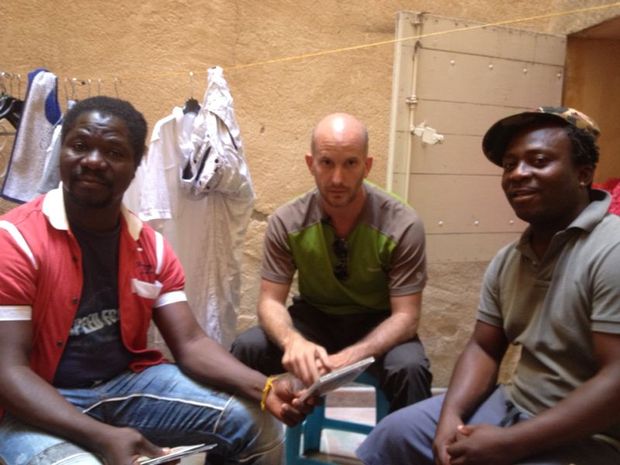 "If music be the food of love, play on" -- William Shakespeare
As I was walking through the cobbled streets of Aix en Provence in France I was captivated by a soft and powerful melody wafting through the streets. Captivating. Vibrant. Inspired.

I felt a subtle urge to find my way to the music and came upon two men busking by a café. I sat down transfixed by the tunes, my heart singing merrily along. When they finished collecting money from the café I gently approached them. They were from Benin, Africa and had been practicing their trade on the streets of the world for twenty years. They were driven by their music. Driven by their passion. Driven by a need to inspire their fellow man through the art of music.
They invited me to join them for lunch and took me back to their one bedroom house. Soon they had offered for me to stay the night. They played again and again, lifting my spirits with their unique blend of African and Reggae music. Whilst sitting on the couch, it reminded me that it's the connections and the inspired people one meets along the road of life that create the fabric of all of our lives.

Thank you Tchale and Finnesse. Play on my friends. Play on...
I am currently on a journey that is powered by the kindness of strangers. With no money, no credit cards, no gas and no place to stay, I am circling the globe on a bright yellow, vintage motorcycle with a sidecar, Kindness ONE® (Sort of like Air Force One, but kinder). Please click here to read more.