By Leonard Maltin
Changing times, and habits, are playing a bigger role than ever in the life of independent films. The Do-Deca Pentathlon and The Magic of Belle Isle were both made available for viewing at home via Video On Demand prior to their theatrical openings today. On the other hand, Kenneth Lonergan's much-awaited, and long-delayed, second feature Margaret (following his 2000 debut film, You Can Count On Me) was given such abbreviated exposure in theaters late last year that its arrival on DVD, Blu-ray, and Video On Demand later this month is the first chance most film goers will have to see it.
It wasn't so long ago that if a film failed in its theatrical run one's only hope was to find it, usually by chance, on cable TV somewhere down the road. Now there are multiple options, and many filmmakers and distributors are choosing digital distribution instead of incurring the huge expense of opening a film in theaters. This has certainly opened doors for many documentaries and foreign-language films as well as independent features.
Ultimately, the medium is not the message here: the movie is. While it's usually preferable to see any film in a theater, modestly-scaled films like most of these hold up pretty well on a home screen.
THE DO-DECA-PENTATHLON -- in theaters and on demand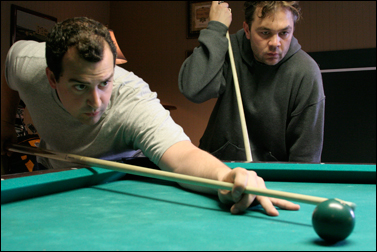 Those heroes of micro-indie moviemaking, Jay and Mark Duplass, have scored a bull's-eye with this winning film about two 30-ish brothers (Mark Kelly and Steve Zissis) who renew a rivalry that tore them apart as teenagers: a homegrown competition of 25 events including arm-wrestling and Skeeball. Funny, poignant, and honest, this proves that you don't have to spend a fortune to make an emotionally resonant, satisfying film. Click HERE to read more about it.
THE MAGIC OF BELLE ISLE - in theaters and on demand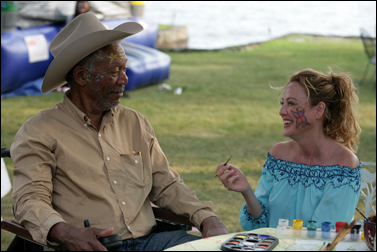 Morgan Freeman makes almost any film worth watching, but this sweet, PG-rated film is a family-friendly alternative to harsher summer fare. The actor plays a misanthropic, drink-sodden writer who moves to a bucolic island community and finds renewed interest in life when he is befriended by his neighbors, a divorced woman (Virginia Madsen) and her three young daughters. Rob Reiner directed, from a script by Guy Thomas. HERE's my review.
YOUR SISTER'S SISTER - in theaters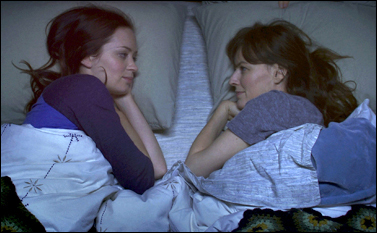 Mark Duplass (see above) stars with Emily Blunt and Rosemarie DeWitt in this chamber comedy about a guy at loose ends who's invited to an isolated vacation home to heal himself. Instead, he finds his best female friend's sister there, healing from a recent breakup. Lynn Shelton directed this largely improvised film with the active participation of her talented cast. Click HERE to read more about it.
MARGARET - on DVD and Blu-ray July 10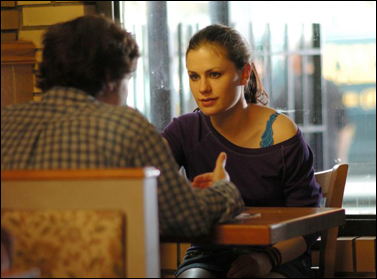 This star-crossed film by writer-director Kenneth Lonergan began filming in 2005, hit creative and legal snags, and was barely released late last year. It's a striking and often brilliant (if uneven) drama with an exceptional performance by Anna Paquin as a passionate and impulsive teenager whose role in a tragic accident changes the course of her life. Matt Damon, J. Cameron-Smith, Jeannie Berlin, Mark Ruffalo, Jean Reno, and Matthew Broderick costar. Lonergan's extended cut is unveiled for the first time on the disc. My full review will be posted HERE next week.
THE ARTIST - on Blu-ray, DVD and On Demand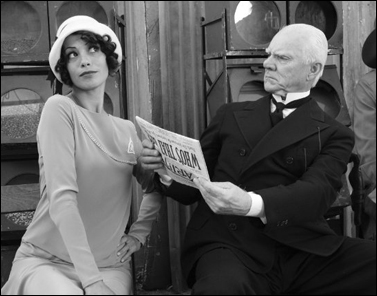 If, somehow, you still haven't seen the past year's sleeper, winner of five Academy Awards including Best Picture, it's finally available for viewing -- or re-viewing -- at home. Michel Hazanavicius' charming homage to silent film is well worth a second look, if only to appreciate the skill with which it was made. You will also be rewarded by the utterly charming performances of Jean Dujardin and Bérénice Bejo. HERE's my full review.
Leonard Maltin is the editor of the long-running annual paperback reference Leonard Maltin's Movie Guide (and its companion volume, Leonard Maltin's Classic Movie Guide) and the host of Maltin on Movies on ReelzChannel. He holds court at www.leonardmaltin.com.