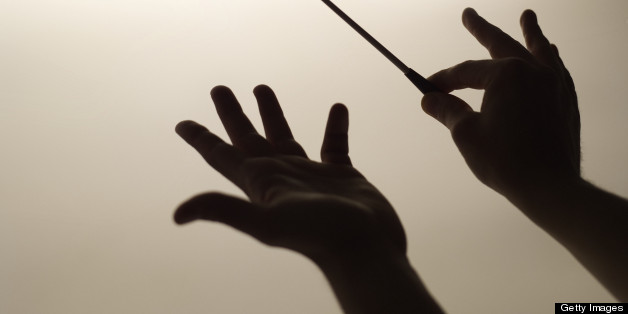 The Boston Symphony has a new maestro. After several years of emptiness, the podium is to be filled by the young Latvian conductor Andris Nelsons. He has risen quickly on the international scene, conducting the world's leading orchestras. His appearances as a guest in Beantown have been well received.
No sooner had the announcement been made than some commentators started in on the perennial question, "Why do Americans rarely get a top flight music directorship in the United States?" Of course New York has one and Philadelphia is close with a Canadian at the head.
This query is heard virtually every time a major post opens up. Is it possible that foreign-born conductors are more qualified? Are Americans not exotic enough? Should there be quota system for music directors in America?
There are several issues to consider. First and foremost, the conductor who is best suited for a particular organization should actually be the only criteria. Matters of nationality, race, age and gender are not in play. An orchestra knows during the first two minutes of the first rehearsal whether or not they are going to enjoy the person on the podium.
Recent appointments in Los Angeles, New York, Philadelphia, Cincinnati, Seattle and now Boston reveal a trend toward younger maestros as leaders of major ensembles. Chicago and Washington have been exceptions, opting for experience -- perhaps I should include Detroit as well. Each of these orchestras has varying degrees of ailments. For some it is purely financial, others struggle with attendance and some are looking for a way to move forward on the international stage.
A music director cannot and should not be chosen on the basis of a first date. It is not so difficult to make a good impression with a single appearance, usually containing some of a conductor's party pieces, works they have performed successfully many times before. And assessing leadership skills is only accomplished after several meetings with musicians, management and board. This latter is vitally important in the American orchestral market place. The conductor is the artistic leader and sometimes cultural arbiter of his or her community. It is their leadership that is looked to and should anything go wrong, they are the persons taking most of the heat. It is a little like sports in that when the team is doing poorly, it is usually the manager who is on the chopping block as opposed to the owner.
You may have noticed that among the orchestras that have made appointments recently, no women appear on the list. We might as well add no African-Americans or, surprisingly, no one from an Asian country. But much of the same can be said throughout Europe. In Paris, an Estonian, a Korean and an Italian head the three major orchestras. London boasts two Finns, two Russian and a Swiss-born conductor. In Berlin the orchestras are headed by a Brit, an Argentine-Israeli, a Pole and a Russian. The prophets are all from other lands.
Does the nationality of the conductor enter the picture when it comes to repertoire? Most likely not in this day and age. We are a global society and one does not have to be from Germany to give a great performance of Beethoven. There are no Americans left to show us how Gershwin actually was played during his lifetime. The orchestras themselves are mostly a melting pot of musicians from different backgrounds and experiences.
Let's not fret about where someone is from. We hope that good judgment has reigned and that great music making will continue forth from Boston as well as our other outstanding orchestras in the States.