I believe that people should stop texting and driving because it not only endangers themselves but others around them. Family members, friends and strangers can be hurt by a simple mistake; their lives can be overturned completely. Is it really worth texting and driving?
Before I participated in the Thumb Wars campaign, I used to put sticky notes inside my car to alert any person that was within it to not text and drive. I posted quotes on my social pages that said, "Drive now text later." I also educated my family and friends with helpful information about texting and driving. The message especially caught my dad's attention. Since he is on the road about three out of the seven days of the week, we are all worried for his safety. He decided to never use his phone while driving. When it comes to informing other people about the dangers of texting and driving, I usually bring up conversations about driving which then lead to me lecturing them on why they shouldn't text and drive. Thumb Wars has given me a new way and opportunity to prevent people from texting and driving.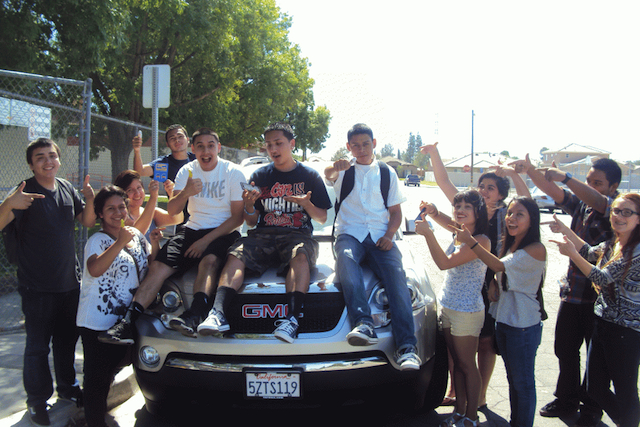 Thumb Wars was a great way to change the lives of my family members and people from my community for the better. The era we live in today is all about technology, and there is always the urge to text, but Thumb Wars is an inspirational campaign that fights against that. The campaign really caught my attention because it helps benefit the lives of others. What I was trying to achieve was to not only change my life, but also try to influence the lives of others for the better. I believe that all the people I shared the thumb socks with will have a better idea of the consequences of texting and driving. They all know that it is not worth it and could change someone's life in an instant. Now a friend of mine turns off his phone completely whenever he drives so he won't have the urge to look at it while driving. I believe that Thumb Wars has impacted these people lives for the better. I believe that if there were more campaigns like Thumb Wars there would be fewer accidents because more people would be aware of the effects of texting and driving.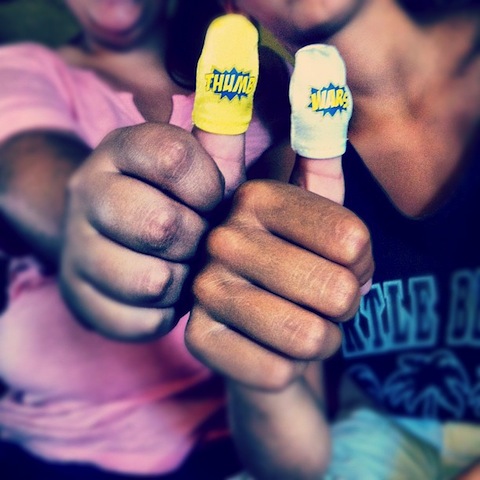 All a person needs is inspiration, efforts, and dedication to prevent a person from texting and driving. Thumb Wars factors in all those emotions and motivators, which makes it the perfect campaign to help the lives of others and make a change in this world.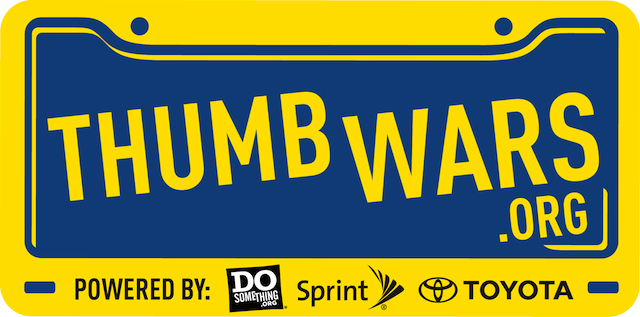 Thumb Wars is an anti-texting and driving campaign powered by DoSomething.org, Sprint, and Toyota. To learn more information, visit ThumbWars.org.