None of the friends I told about going to see Philadelphia's Rodin Museum this month knew it was there. I confess I hadn't either until fairly recently, but once I did, I was determined to visit.
On my first trip to Paris years ago, French friends had recommended the Rodin Museum along with other small museums like the Picasso, the Cluny and the Carnavalet as places that I would love for their size and lack of crazy crowds. They were right and I'd suggest starting at the Rodin for its setting and collection when you go to Paris -- it's an ideal introduction to the city's spirit.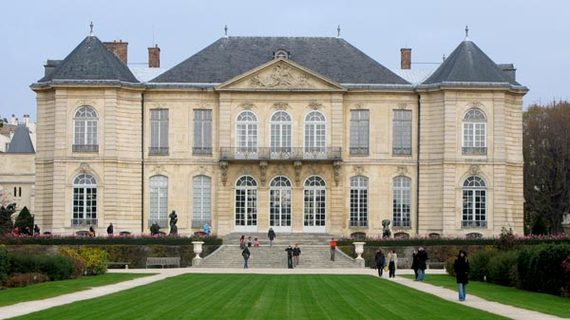 Loving Rodin's work, I was primed for quiet glory when I got to Philadelphia. But I wasn't prepared for the stupefying heat that smacked me with a furious migraine when I left the airport, which only got worse in a cab that felt like a sauna. Yes, the cab had air conditioning -- but not enough to battle my nausea and vertigo.
Now, we've all had those travel moments were we think, "I wish I were home." Well, mine started to dissipate when I checked into my hotel and saw the view from my 27th floor balcony. I felt transported to somewhere in Europe. It was cool, elegant, classic.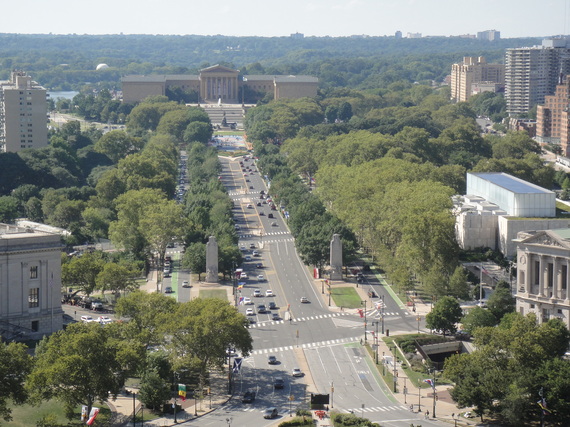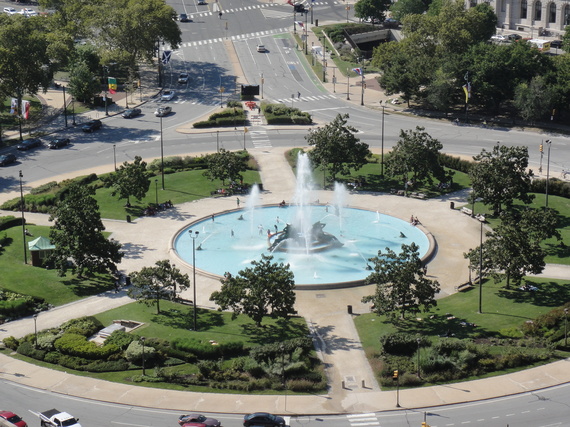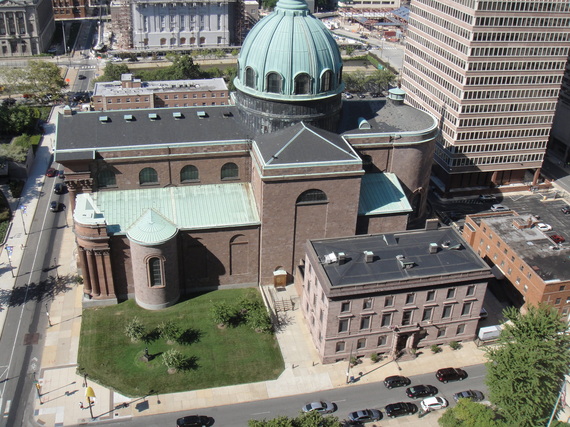 That's a good way of describing Philadelphia's recently-restored Rodin Museum, which has the largest collection of Rodin's work outside Paris. It's housed in a gorgeous neoclassical building in lovely landscaping on the Benjamin Franklin Parkway. The grounds are, an oasis in that city, the building a refuge of cool textures and lines, a setting for work of magnetic brilliance. Rodin's "Burghers of Calais" are there, "The Thinker," and many dramatic portrait busts of artists and politicians. There's radiant, compelling beauty at every turn.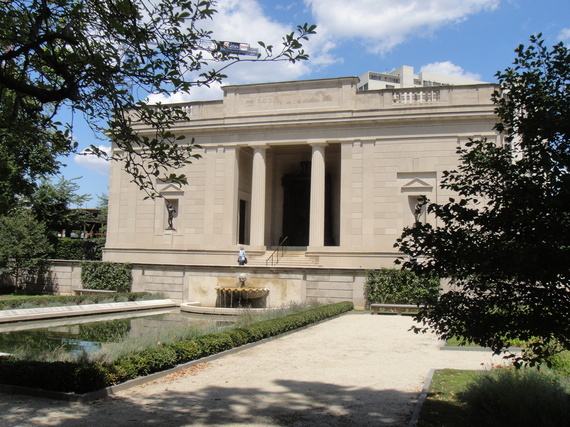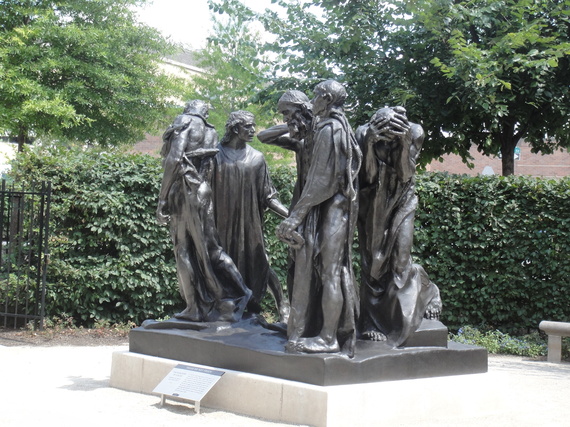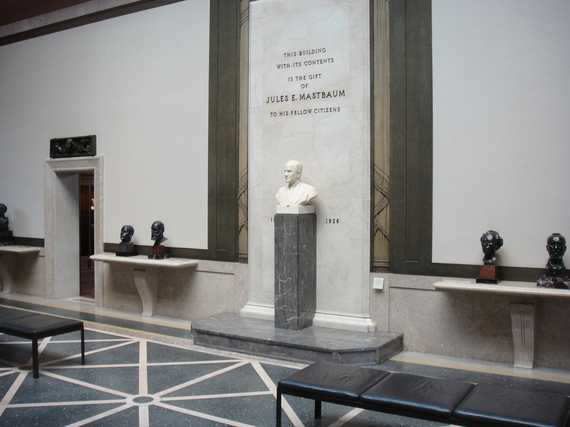 The Museum was hushed and cool when I visited, small enough to allow for as much contemplation as you wanted, for losing yourself in the textures, lines, emotions and stories of each piece, imagined and real. Of course it felt a bit like an outpost of the gorgeous museum in Paris -- but without seeming imitative or second best. This museum had its own special grace and logic. It's a perfect achievement in its own right, filled with wonders large and small that made Rodin himself, or at least his artistic imagination, seem constantly present and enveloping.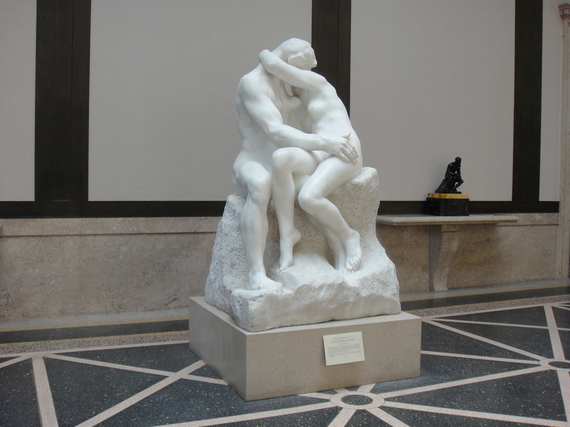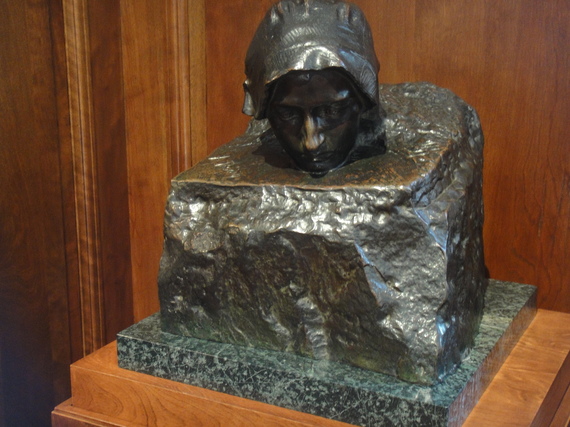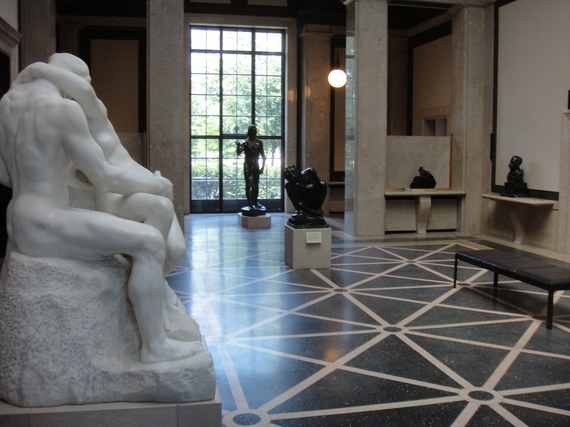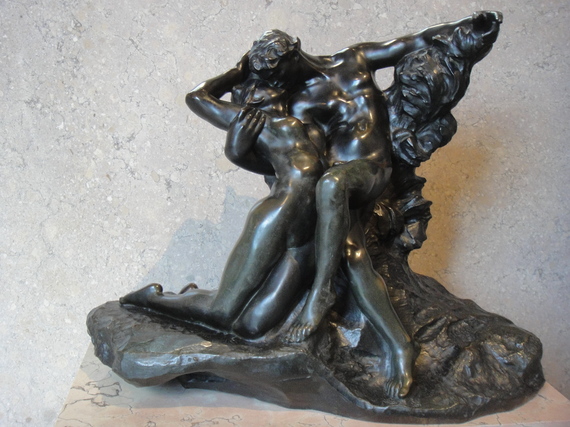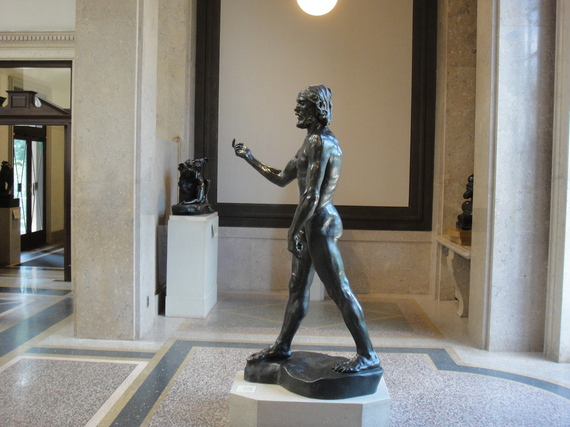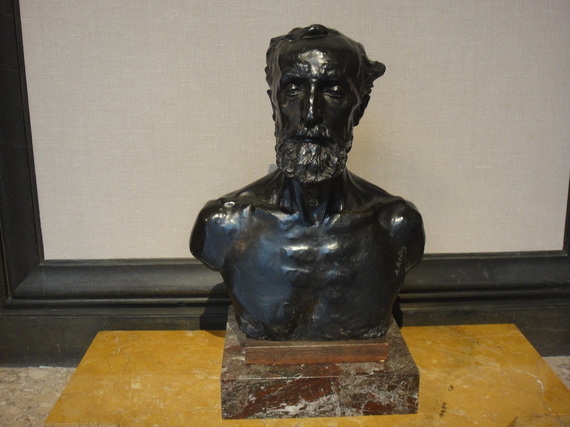 Dinner that evening seemed appropriate at Parc Restaurant and Bistro and I lucked out at having a charming server, Déborah, from Nantes, a large city in Northwest France. She complimented my somewhat rusty French once I realized where she was from and started using it (I remembered enough to recount an anecdote about a friend's shopping misadventure in Paris).
France has been a favorite travel destination of mine for many years and though I've eaten at Michelin-starred restaurants and a chateau with a cooking school, I was in heaven surveying the menu with one classic bistro dish after another. That's my preferred style these days. I ordered Badoit for table water and the beer I first began drinking in France years ago: Kronenbourg. My starter was a delectable tuna Carpaccio. I couldn't make up my mind among all the terrific choices for entree, but the ambiance made me go for that bistro classic, steak-frites, which was perfectly prepared and mouth-watering. The Bordeaux I drank was a strong complement.
I sighed with contentment a lot during this meal. I admired the graceful and unhurried service (even the killer bread), which I associate with being in Paris -- or Western Europe in general. At the end, my dessert, a pistachio and strawberry concoction, was a standout, and I savored it with a glass of sublime Calvados. Espresso was the natural finish to a terrific meal where I'd happily lost all sense of time.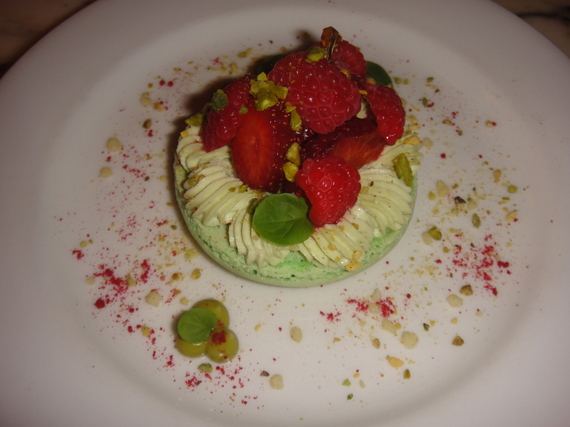 I loved the classic Parisian feel of the bistro, down to the sidewalk tables which were great for people watching and looked out on gorgeous Rittenhouse Square. I would highly recommend an evening there when you're in Philadelphia -- or two if you have the time. I wish I could have gone back.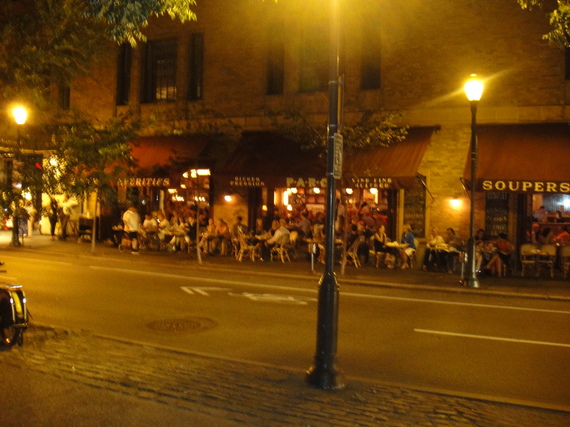 For me, Parc brought back happy memories of dozens of lunches and dinners in Paris and created some new ones. Can you ask more of a trip, and one so close to home? As for the migraine... My medication finally worked, but I'm sure the art, fine food and wine helped just as much.