Writer Dinty Moore recently posted a pithy Jack London quote on his Facebook page: "You can't wait for inspiration. You have to go after it with a club."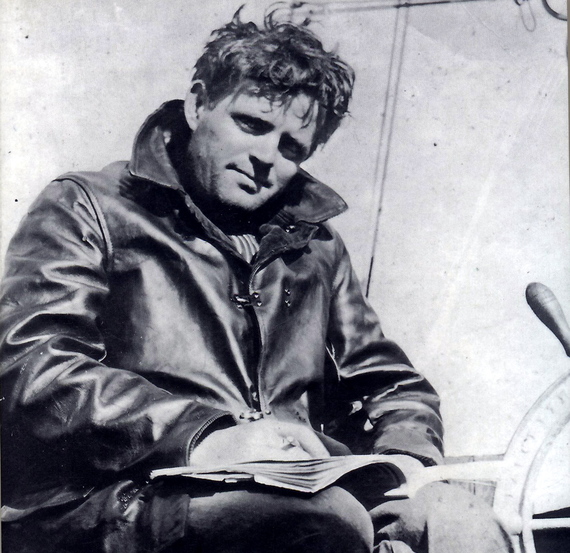 (Jack London)
That made me chuckle. It reinforces the popular notion that writers are effete, dreamy types. Maybe that's how London thought of his peers? Or maybe he himself struggled....
The whole subject strikes the general public as mysterious, because over the years as I've done hundreds of invited readings around the country, people always ask, "Where do you get your ideas?" The question is well-meant, but it implies that book ideas are hard to come by. Let me tell you, I've never been at a loss for inspiration or ideas, and would have published more than 25 books by now if I could type faster and if I had more time. Or if I'd started writing books in high school...
Right now, I have too many book ideas, and too many books in various stages of completion. Given how complex some of them will be to finish and how much research some involve, I don't know if I'll live long enough to get them all done.
Here's the current list, and I'm including books that may have only bits of plot, a title and opening pages done all the way to books that have as much as fifty or more pages actually written. But the ones that are just fragments right now live almost as richly inside my head as the ones that have fuller lives on paper, and mean just as much:
1--A historical novel set in 1310 Bruges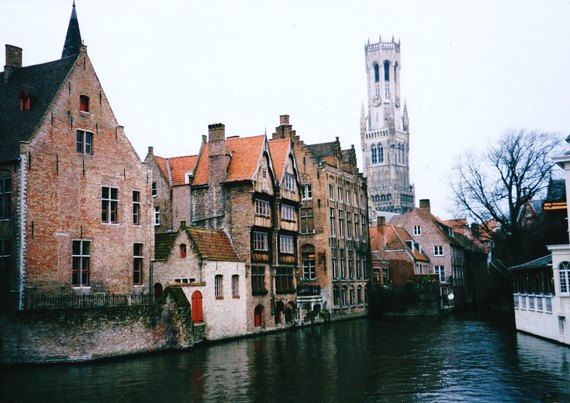 2--A mystery set in World War II Lithuania
3--A sequel to my novella The Vampyre of Gotham
4--A historical novel set in First Century Judea
5--A memoir following up on my successful book My Germany
6--A satire set in Georgian England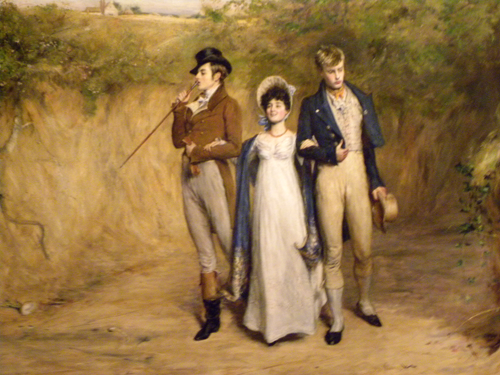 7--A dystopian novel -- and no, it won't be a trilogy
8--A literary thriller about the murder of an American author
9--A prequel to my novella The Vampyre of Gotham -- I know, that's a lot of "quels."
10--A ninth Nick Hoffman mystery picking up where Assault With a Deadly Lie left off
For some of these books I have dozens of research books bought and shelved, waiting to be studied, absorbed, and utilized. For others, like the Nick Hoffman suspense novel, I'll need to interview experts in national security. For the one set in Bruges, I'll need to revisit Flanders to do more extensive site research. I may also need to travel to Lithuania for that W.W. II book. So it's not only actual writing I need time for, it's time for travel as well as extensive reading, research, and interviews.
All of these books-in-progress popped into my head unexpectedly at one time or another. I don't need to chase inspiration with a club, a pitcher of martinis or a Barney's gift card. Inspiration always knows exactly where to find me. What I really need to do is what Cher sings: turn back time.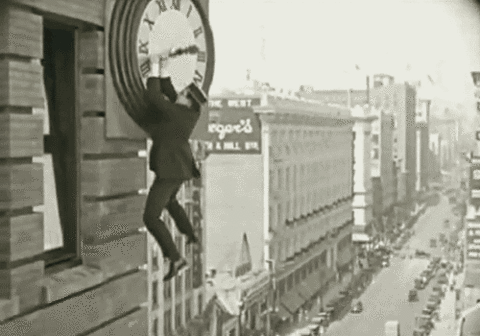 Lev Raphael's most recent book is a novel of suspense about stalking, gun violence and police militarization: Assault With a Deadly Lie.