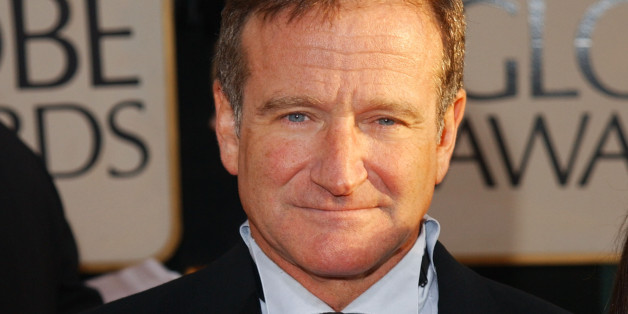 The allure of the story is nearly impossible to resist. A famous actor and comedian takes his own life in dramatic fashion. His body of work includes characters who deliver powerful speeches about depression, torment, the afterlife, and even suicide. News media rush to release gory details about his death scene. Fans who felt an emotional connection to his work share their feelings publicly -- in the millions. Some hail him as a tortured genius and compare him to other "great artists" who took their own lives. Many offer hope that he has "found peace" or is perhaps "hanging out" with other deceased celebrities, having a good laugh.
It's so hard not to react and get these feelings off our chests, but maybe we should stop a moment to reflect before we do. It is shockingly easy to unintentionally glorify suicide. Williams was a great talent, no doubt, but are we inadvertently communicating to others that they, as well, could find more love, comfort, and appreciation if they copied his act?
I was very fortunate to learn about how to discuss acts of suicide in public as part of my work with the It Gets Better Project for our touring production, it gets better. The It Gets Better Project was started by Dan Savage and an amazing team of other visionaries as a way to help combat youth suicide -- particularly in the LGBT community. My eye-opening training, conducted by the Trevor Project, was my first introduction to the risks of mishandling suicide stories in public media. It is well-documented that media coverage of a suicide can actually contribute to additional acts of suicide -- an effect known as "suicide contagion."
Now that social media have made us all effectively part of the media, this seems like a good time to review a few salient guidelines for reporting on suicide. These were published as part of a collaborative report by 10 globally respected groups, including the Centers for Disease Control and Prevention, the National Institute of Mental Health, the Office of the Surgeon General, and the World Health Organization.
1. Dramatizing the impact of suicide through descriptions and pictures of grieving relatives, teachers or classmates or community expressions of grief may encourage potential victims to see suicide as a way of getting attention or as a form of retaliation against others.

2. Whenever possible, it is preferable to avoid referring to suicide in the headline. Unless the suicide death took place in public, the cause of death should be reported in the body of the story and not in the headline.

3. Research indicates that detailed descriptions or pictures of the location or site of a suicide encourage imitation.

4. It is preferable to describe the deceased as "having died by suicide," rather than as "a suicide," or having "committed suicide."
The report also cites a 1984 study by I. M. Wasserman that found that celebrity deaths by suicide are more likely than non-celebrity deaths to produce imitation.
The guidelines listed here have been violated thousands of times in the last 24 hours. We can do better. With great wifi comes great responsibility.
To be clear, though, I am not an expert on this research or effect. I only know enough to suggest that we be more mindful. I invite comments and additional reporting to help keep the conversation going, and I apologize in advance if I have mishandled this information in any way. Please know that my intent is simply to generate reflective thinking as part of our cycle of reporting, posting and commenting on this tragic story and future stories.
Suicide.org offers an additional media suggestion worth considering if and when you choose to comment on the Williams story:
Always provide suicide prevention information with suicide stories.
In that vein, please see below:
Need help? In the U.S., call 1-800-273-8255 for the National Suicide Prevention Lifeline.