It's become a recent trend in the ski industry for resorts to build out golf courses in an effort to boost visitation during the non-ski months. Courses serve as drivers of vacation home sales. While skiers and snowboarders around the country expressed frustration this past season over the poor weather conditions, some were smiling from ear to ear. The happy few: golf course operators.
While my golf game may be extremely lacking, I like to think I can still pick out a good course when I see one. Here's a list of 5 ski resort towns that require sticks as well as poles.
Sun Valley, Idaho (Trail Creek Course): A Robert Trent Jones Jr. designed course, Forbes calls it "one of the best resort courses in the country that most golfers have never heard of." Forbes must not have realized we'd be mentioning the course in one of our blog posts, as clearly most golfers worldwide will now be familiar with it. While Trail Creek remains the go-to course, they have built on a beautiful 9-hole called "White Clouds" and another 18-holer on real grass (apparently a rarity).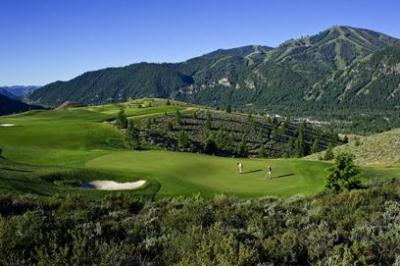 Banff, Alberta (Silver Tip): Yup, I was just as ba(n)ffled as you to find out that Banff is home to some of the top courses in North America. Be sure to analyze the extreme elevation changes - you may need to pull out your 9-iron for a 200+ yard shot on some holes (I'm now officially contemplating a move to Banff for no other reason than to be able to experience that on a regular basis and take some strokes off of my 46 handicap).
Lake Tahoe: Too many courses and too little time to mention them all, but Tahoe presents its visitors with the rare opportunity to go nuts on the ski slopes for a few hours, change into some classy golf attire, and hit the links for a quick 18. That's just unfair - talk about taking the phrase "killing two birds with one stone" to a whole new level.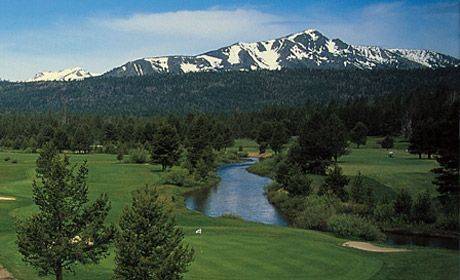 Ludlow, Vermont: Before I took a at Liftopia, I always associated Vermont with windy nature-y roads, maple syrup, and quaint little towns. After traveling to some of our resort partners, I now associate Vermont with the exact same three things...plus awesome golf courses (and ski resorts, of course)! There is fantastic golf to be played close-by to Stowe Mountain Resort, Jay Peak Resort, and Okemo Mountain Resort.
Sierra Blanca, New Mexico: Home to Ski Apache, a wonderful resort known for its ideal environment for beginner skiers and riders, this region is so packed with quality courses that it has become the host city of the New Mexico Open (this year taking place at Santa Ana Golf Club).
I have a request into Evan (our CEO) to allow me to travel to each of the courses above as I feel it is very important to personally validate the content that we distribute to all of you through these blog posts. Thanks in advance to all of you for agreeing with me on this one. In the meantime, if you think I left off any amazing ski/golf towns from my list above, please let me know in the comment section below...and I can add it to my travel request!