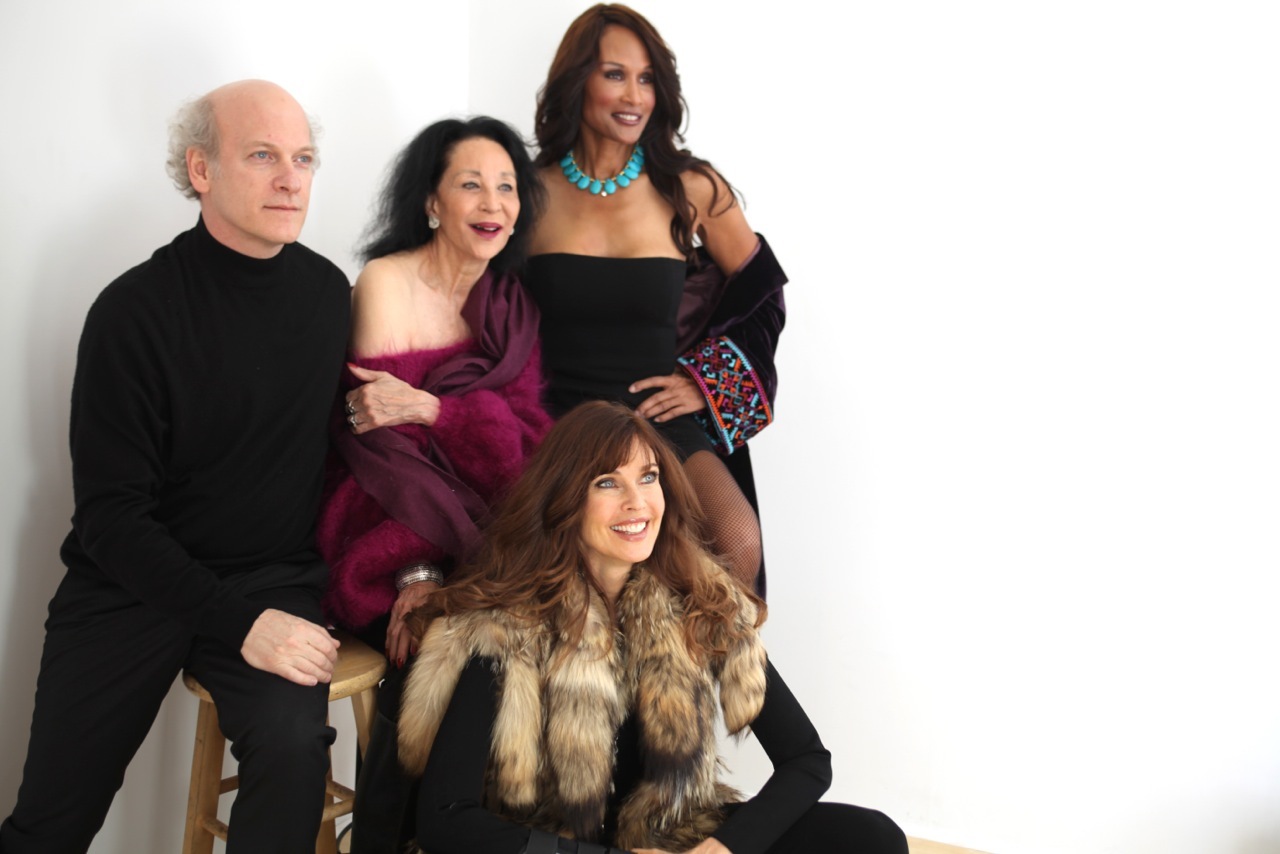 Carol Alt, recovering from a 4 1/2 inch fall from her Gucci high-heels, and with sprained wrist and a wrapped ankle, braved the Sundance slush to join fellow supermodels China Machado and Beverly Johnson at the world premiere of About Face. Setting the tone from the start, director Timothy Greenfield-Sanders' voice can be heard asking veteran model Carmen Dell'Orefice for her thoughts on plastic surgery. Carmen marvelously replies, "Well if you had the ceiling falling down in your living room, would you not go and have a repair?"
Timothy Greenfield-Sanders' new documentary, his third to premiere at Sundance (and yes he's my father), delves deeply into the world of supermodels from the '50s, '60s, '70s, and '80s, as they gracefully age and change their attitudes towards beauty, facelifts, race, AIDS, and just about every topic you'd expect them not to want to talk about. The models include Isabella Rossellini, Marisa Berenson, Jerry Hall, Pat Cleveland, Christie Brinkley, Christy Turlington, and Paulina Porizkova (among others) and they are all remarkably open and intimate.
Lou Reed, Air, Phoenix, Antony, Yoko Ono, Brian Eno, Roger Eno, Rob Burger, Goldfrapp, M.L. Perlman, Sebastian Blanck and Moby provide the great soundtrack. And, Sebastian Blanck's stunning opening animation, set to YACHT's cover of the Velvet Underground classic, "I'll Be Your Mirror," is breathtaking and highly imaginative.
About Face is insightful, thoroughly entertaining and beautifully shot. I'm very proud of my father for making it! Look for it sometime this summer on HBO.