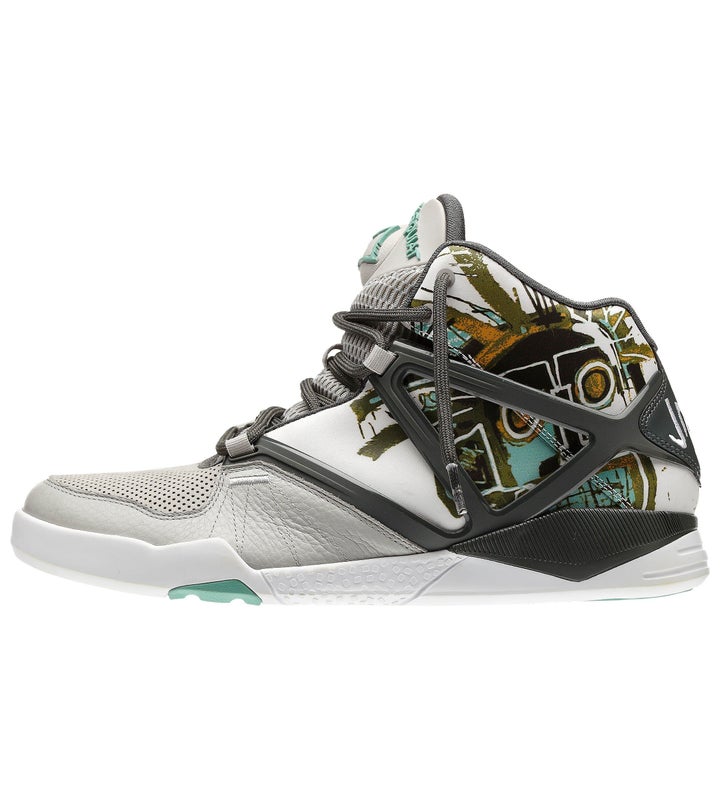 If you're looking for a wedge on the competition (i.e. a trendy shoe for the fall), look no further than the sneaker wedge. It makes sense since wedges and platforms have made a comeback all over the place. Espadrilles have been a classic in Spain and France for centuries (pre-wedge, we presume). Straw wedges are a summer favorite, and wedge boots can last from fall to winter (mind you, don't slip on ice). Even flatforms have returned, probably thanks to the cult classic Clueless, which will never be irrelevant in the life of any girl born from 1980 to 1999. So, of course, it seems that the sneaker wedge represents the final frontier. It's the privatization of space in a shoe, which seems to warrant a discussion. Let's explore.
Every woman must face an internal battle of aesthetics-versus-function the moment she puts on an elevated shoe. This battle rages with a storm of questions: How far will I be walking? Will there be dancing? What if there are no cabs? When she -- who is most likely between 18 and 40 -- ultimately elects aesthetics the victor, she is instantly transformed into a taller version of herself with very well-defined legs. However, she also faces the egg timer of waning comfort as the evening -- or day, for those brave souls -- progresses. The human body is programmed to alert the brain to any signs of pain as a basic form of protection from danger. Still, a woman must ignore her throbbing feet and go on enduring the excruciating pain literally pulsating from the depths of her sole.
Personally, I can't seem to understand why something as gloriously comfortable as a sneaker needs any sort of revolutionary revamp or alteration in height. I suppose there's something nice about trying to make a shoe that traditionally prides function over fashion more stylish, but is it necessary? Will these be the expectation of gym shoes now? When will the constant ache our feet must suffer cease?
But wait, what if this isn't an attempt to make comfy shoes more exotic? What if this is a path to make painful shoes more egalitarian? Could this represent a shift in the tide of masochistically high stilettos to moderately high, more ambulatory footwear? Is this the democratization of elevated shoes?
Probably not, but for now let's be pleased that fly sneakers can grow up to become wedges too, or at least be runway-ready. With Ash and Isabel Marant designing luxury sneaker wedges, the trend will surely continue to grow exponentially. It seems difficult to find an occasion that calls for one to look taller, yet sporty. Maybe the rise of sneaker wedge will call attention to the underrated Olympic event of being a stylish woman and still able to confidentially strut down the street.
The bottom line is that women have a right to choose. If the day calls for activity, maybe the sneaker wedge will become a staple. Perhaps it will even make the transition into cool evening wear. But, ultimately, it doesn't matter what you put on your feet because it's your personality that helps you put your best foot forward.