Traveling abroad can be adventure enough for some people. However, I want to take you a step further than just stepping off that plane in a foreign land. I want to show you some of the adventures that are available during your travels that can add new experiences that you will remember for a lifetime.
Adventure travel is not just for the fit, crazy, adrenalin junkies. There is an adventure for you no matter what your level of experience. Adventure can be as simple as setting out on foot to explore a new place or as complex as traveling far off the beaten path and delving into all that the new destination has to offer.
These 11 adventures will bring you around the globe and inspire you to step outside of your comfort zone and think of new adventures to incorporate into your travels for 2016.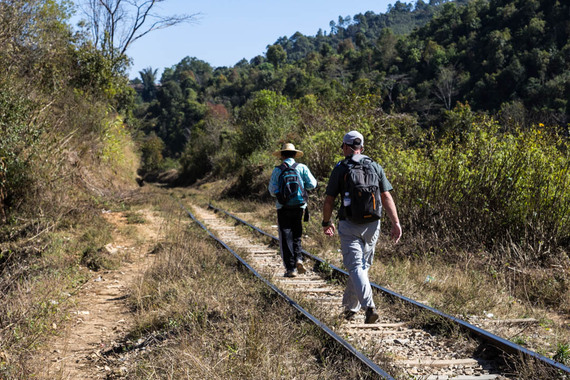 Photo by Lina Stock
1. Trekking in North Myanmar
There is a 3-day trek from the tiny town of Kalaw to Inle Lake in northern Myanmar. While there are options to reduce the length, this option will have you walking all the way from the start to finish without alternative transportation. You will sleep in hill tribe villages, eat local cuisine and live without common facilities during your trek. You may even have a rat encounter.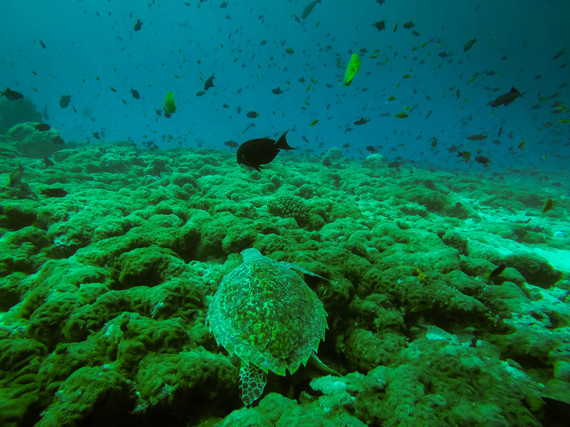 Photo by Lina Stock
2. Scuba Diving in the Maldives
While the Maldives touts many beaches worthy of your calendar, some of the best dives sites in the World can be found around this island Nation. There are dive sites to suite all skill levels, including shallow reefs for beginners to deeper dives with currents. Expect to see things like Whale Sharks, Manta Rays and large Turtles.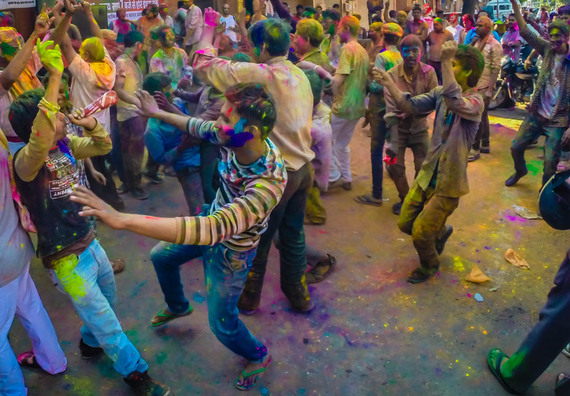 Photo by Lina Stock
3. Celebrating Holi in India
One of the most coveted festival celebrations in the World is the Holi color festival in India. This festival takes place every March and is worth planning your travels in India around. The festival is celebrated across the whole of India and should be on every adventurers bucket list.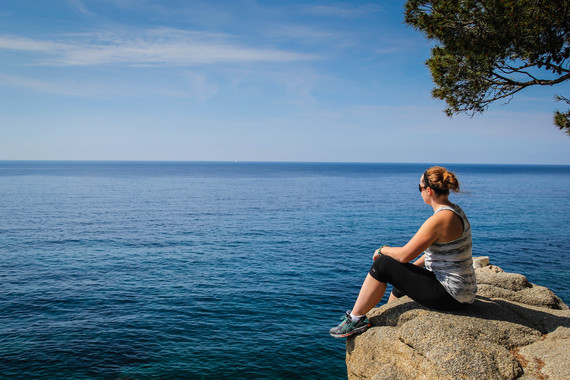 Photo by Lina Stock
4. Hiking the GR Trails in Spain

Spain has some of the best hikes in the World and a whole set of groomed trails to go with them. The trails range from easygoing one day hikes to multi-month marathons like the Camino de Santiago. My favorite day hike in Catalonia is the GR92 from Lloret de Mar to Tossa de Mar along the Mediterranean Coast.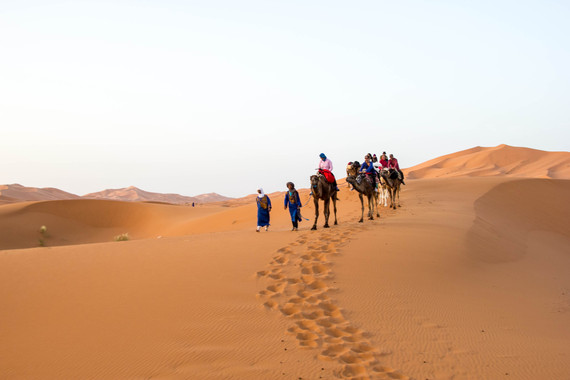 Photo by Lina Stock
5. Camel Safari in the Sahara Desert

Morocco is an up and coming adventure destination for avid travelers. Once you have finished roaming the busy cities and ancient medinas, why not head over to Merzouga and join a camel safari into the Sahara Desert? You can even camp in a Bedouin Camp, deep in the Sahara, under the stars.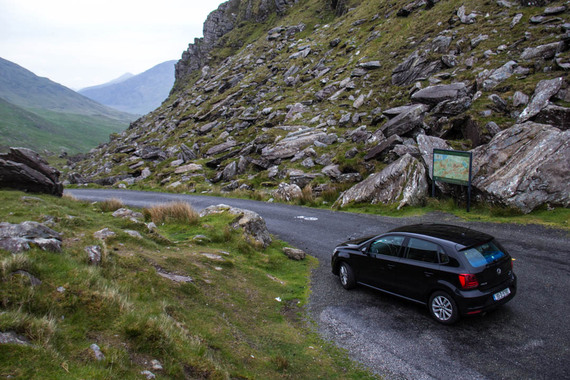 Photo by Lina Stock
6. Road Tripping across Ireland via the Wild Atlantic Way

Nothing quite beats cruising around a beautiful place; windows down and stopping wherever you want to find adventure. The Wild Atlantic Way not only offers stunning views, but the opportunity to stop along the way to hike, climb mountains, go horseback riding and much more.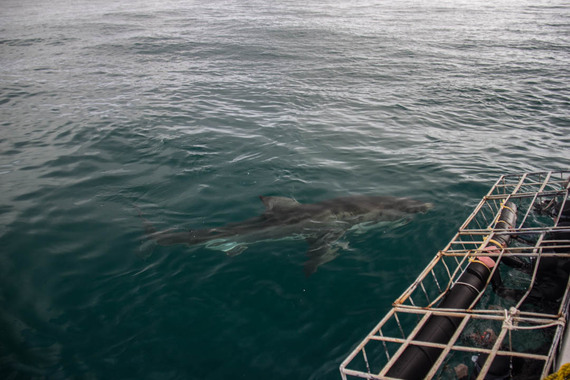 Photo by Lina Stock
7. Cage Diving with Great White Sharks in South Africa

Probably one of the most hair-raising adventures you can have is out in the ocean with giant Great White Sharks circling your boat. Just incase that wasn't enough to get your blood pumping, hop into a cage and get an up close look at these amazing creatures from in the water. The best place to experience Great White shark cage diving is South Africa. It is also available in Australia.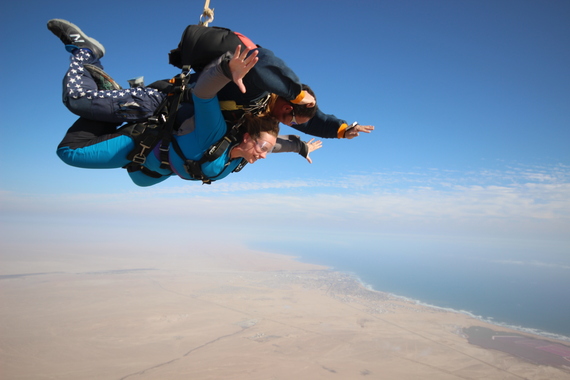 Photo by Lina Stock
8. Skydiving in Namibia

One of the best views you can get from a small plane is of the Namib Desert running into the Pacific Ocean on the coast of Namibia. Why not jump out of a plane and enjoy the adrenaline rush while taking in the views? If Namibia isn't on your travel list, you can find some fantastic places to skydive in any destination if you look hard enough.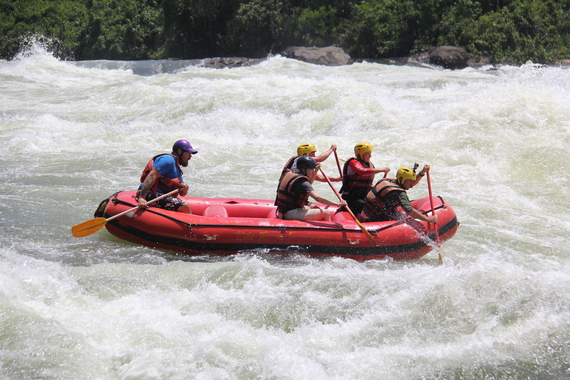 Photo by Lina Stock
9. Whitewater Rafting on the Nile River

One of the most extreme places you can participate in commercial whitewater rafting is on the Nile River in Uganda. Be prepared to be chewed up, spit out and then some while you navigate class 5 rapids in a rubber raft. Other places you can enjoy whitewater rafting include the USA, New Zealand and Costa Rica.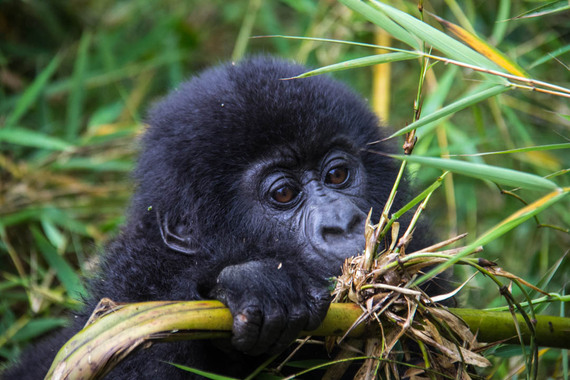 Photo by Lina Stock
10. Gorilla Trekking in Rwanda
This particular activity can easily be touted as an adventure of a lifetime. You will trek for hours into the dense jungles of Rwanda to spend an hour with a family of Mountain Gorillas. The trek can be challenging and you will literally blaze a trail to the location of the gorillas with rangers using machetes to clear the way. You can also trek to see Mountain Gorillas in Uganda and the Democratic Republic of the Congo.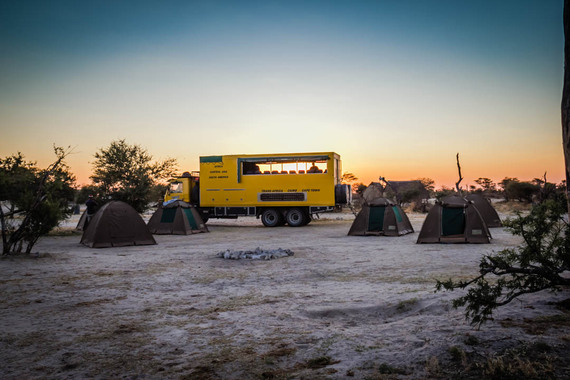 Photo by Lina Stock
11. Overlanding Trip Through Africa

If you like camping, then there is no better way to experience Africa then from the back of an overland truck. I just spent 4 months overlanding through Africa and can attest to how great this type of adventure can be. If 4 months isn't your thing, there are many shorter options available so you can still experience an overland adventure. You can also travel overland in Central Asia and South America.
Hopefully these travel adventures have made your feet start to itch and you're ready to start planning your next vacation. Don't be afraid to get out of your comfort zone, hit the road, see the World and put a little adventure into your life in 2016.
Follow my travel blog Divergent Travelers for amazing travel photography and adventure stories from over 62 countries on 6 continents.