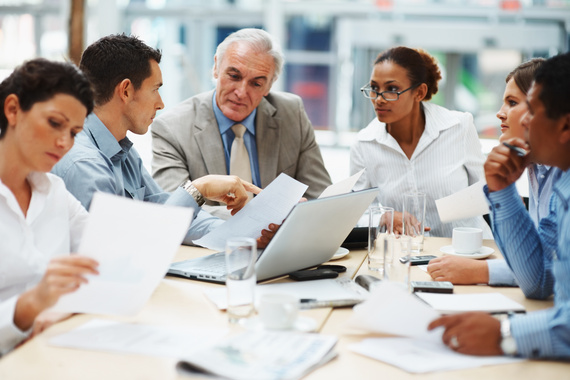 Once a month the CEO of a certain Five-Star resort company would return to the home office. A status meeting was always held. All vice presidents and middle management would attend either in person or via Skype.
On this particular day as we were waiting for the meeting to begin, he regaled us with a story of his visit to one of the company's more remote locations. He said 18 hours on a plane had earned him an extremely stiff neck. Immediately upon arrival he'd booked a massage. In a luxurious hut with the ocean as a backdrop, he'd explained his problem to a therapist in detail. He opted for an add-on treatment of Thai herbal balls; heated poultices which are rhythmically applied to sore or stiff body points to promote blood flow. He'd also requested that a heated towel be placed around his neck for the first 10 minutes prior to treatment.

The therapist listened carefully, and did everything as he'd requested. The CEO rated the massage as "just ok". He said that what really troubled him was the fact that no take home products were recommended.
The spa at that resort stocked an extensive line of body soaks, crèmes and candles made from ginger, a natural muscle relaxant. He felt that based upon his initial conversation and selection of treatments, the therapist should have determined that extended care was appropriate.
Recommending home treatments would have served to further relieve his pain. Knowing that the spa had products available for sale indicated her apathy.
"You're the CEO, she was probably intimidated" one manager said. "Well, she probably felt as though you already had everything that you needed", another chimed in. The CEO listened and dismissed everyone's analysis. "I think it was just utterly ridiculous and don't really care what the reason was", he concluded.
Several months later the CEO was back in town and another meeting has been convened. This time it's to discuss critical need issues for the third and fourth quarter. Remembering his sub-standard spa experience, I suggest that we invest in therapist retail training. Without missing a beat he responded, "We don't have a budget for that".
Does this sound like senior management in your company?
Somehow, despite what had occurred, the CEO didn't connect the dots between his own poor spa experience and the level of service encountered by every customer who purchased a spa treatment at his resort.
The daily processes that constitute the mechanics of any service department are generally far beneath the concerns of most CEO's and indeed they should be. But in his role of not so secret shopper he saw the truth of the customer experience in one segment of his company.
He was lucky that it happened to him. It could have been a travel aficionado with a following of 50,000 Twitter fans.
I think it's time to reconsider that training budget.