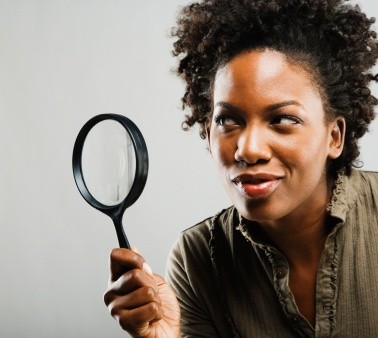 I remember when growing up as a child my mother would tell us to clean our room before going outside to play.
I would perfunctorily move things around, throw the toys in the corner with the toy chest and as a flourish, place a stuffed animal on top of the pillow sham which never encased the pillow as it was so designed.
My sister who was younger and shorter, I rationalized as being closer to the floor and was thereby tasked with picking up paper scraps and debris, befitting her status as "the baby."
We would then run downstairs and announce breathlessly that we were finished and ready to be released for playtime.
Sometimes my mom would give us a pass, but more often than not we would get the side eye and she would ask if our room would pass her inspection also know as a walk-through. My Sister and I would give each other a quick glance and run back upstairs to clean our room, properly this time.
Many spas today purport to being Five-Star entities; they conduct internal checks, therapists perform treatments on each other and the management staff. Everyone then gives high-fives and fist bumps on the magnificence of their performance and service delivery.
Sometimes they even enlist the assistance of consultants with whom they have built long relationships to validate their supposedly clean slate and give them a stamp of approval for their wonderfulness.
But I wonder what would happen if I chose to get a service from those spas?
I wonder if their walk-through would pass muster?
Now, I do not represent myself as the be-all and end-all of spa purveyors however my experience as a spa professional of 19 years and spa lover of 25 years who has been privy to a wide range of international spa experiences certainly qualifies me. At the very least I know what I like and as a Black woman I know when spa services do not speak to my particular needs.
I wonder if the directors and managers of Five-Star hotels are brave enough to allow another type of evaluation to occur? One that measures the ability of their staff to engage, discern and answer the needs of the new ethnically diverse generation of spa lovers?
I wonder if they feel totally confident that if Michelle Obama walked into their spa with her mother Marian and daughter Malia, every one of their therapists would have no problem in accurately recommending and delivering an age and skin type appropriate treatment?
Or if a mixed race couple like celebrity stylist Ted Gibson and his husband, master colorist, Jason Backe came in for facials their staff would know exactly what's required to deliver a superb customer experience surpassing the high expectations that both men have acquired from their own expertise in the beauty industry.
It is amazing how the simple basics, like having robes to accommodate all body sizes can be overlooked at the finest of facilities.
The Oberoi Hotel Group ranked number one in the world by Travel & Leisure magazine was the first spa I visited which provided spa briefs for body treatments designed to fit a plus sized woman. Obviously such attention to detail is the mark of a discerning eye.
So, decision makers, is it time for a walk-through?