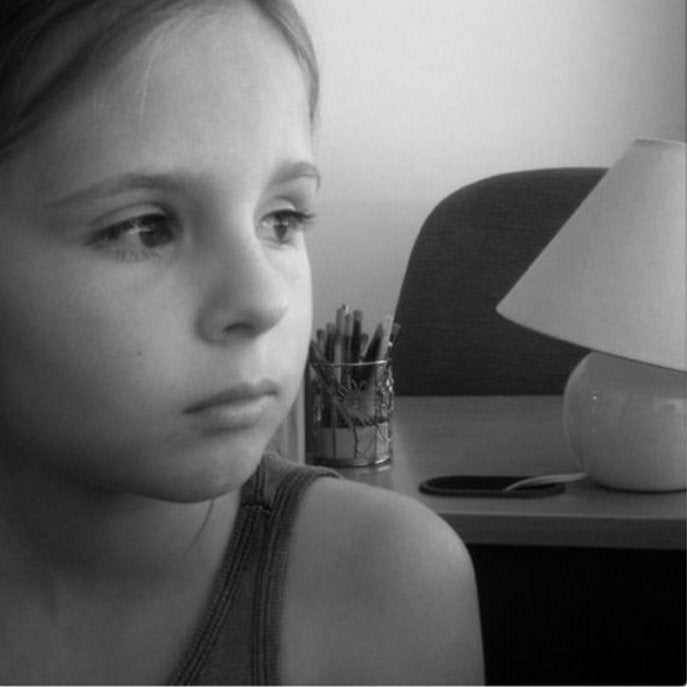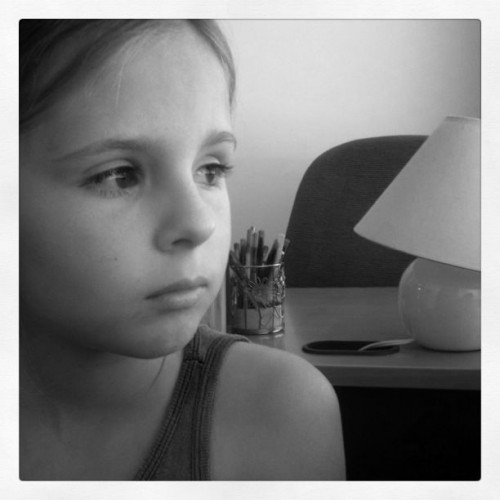 Last Thursday morning, we dropped Grace off at sleepaway camp for 10 days. She was excited about attending the same camp I had gone to for 10 years while growing up, and I could not have been more confident that she was going to have a great time. Nevertheless, her anxiety about saying goodbye had been mounting for a week or so. She was visibly worried and unusually clingy. I was expecting both tears and fireworks at bedtime that last night.
Instead, she was calm and quiet, though visibly sad. We read several extra pages of Harry Potter, with Grace curled up close to me, rapt as we heard Hagrid's story of his summer tangling with the giants. When I stopped reading after the normal number of pages she looked at me with saucer eyes, endlessly deep and shining with tears. I didn't even say a word before turning back to the book to finish the chapter. Sometimes I'm absolutely overcome with how precious those minutes lying on my bed reading Harry Potter are, how fleet-footed their passage, how numbered their days.
After finishing our chapter, I took Grace to her room and tucked her in. I lay next to her on her narrow pink bed, as I do many nights. "Sing me your favorite song from camp, Mummy," she asked. And so I did, whispering "Christopher Robin," every single word of the song I learned 25 years ago at the same camp coming back from some deep, buried recess of memory. Our foreheads were almost touching. She had to have been breathing my breath as I sang. I rubbed her back through her pajama top, singing the song twice through. When I was finished I heard her murmur, "I love you, Mummy."
"It's time for you to go now, isn't it?" She pushed herself up to sitting on the bed and looked down at me. I nodded. My own eyes were glassy. She swallowed and glanced over at the two stuffed bears, one yellow and one brown, that she has slept with every night of her life since infancy. Then she looked back to me and nodded. "Okay." She lay back down and twined her arms around my neck. "I'm going to miss you," she started to cry softly and I felt her tears on my skin.
"I'm going to miss you too, Gracie." I pressed a kiss to her forehead.
She pulled back to look at me."You will?"
"Oh, yes. Grace," I began, haltingly. "One thing to remember is that you will be at camp, having all of these new experiences, new friends and adventures. Singing that song, for example!" A small giggle erupted out of her at that. "And just remember everything here is just the same as ever. I'll be here in my ordinary life."
"Mum!" Grace sat up suddenly. Her cheeks shone in the dusk of her room, dark except for the light that slanted in from the hall. Her voice was practically stern. "Your life is not ordinary. Your life is full of magic."