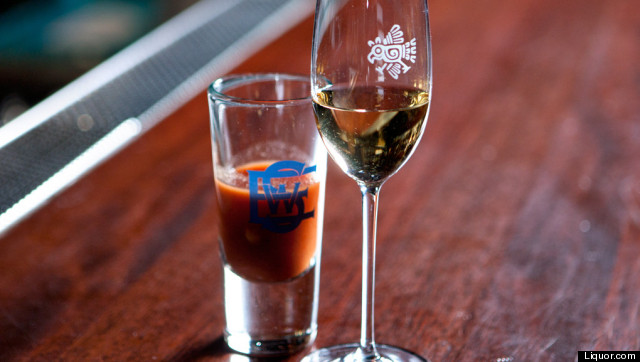 When it comes to tequila, there are few people who we trust more than Jacques Bezuidenhout. The master mixologist and Liquor.com advisory board member serves as national ambassador for top-shelf brand Partida and previously ran San Francisco's Tres Agaves (now called Tres), one of the finest tequila bars in the nation.
So we were very excited when he shared with us his favorite recipe for Sangrita. The spicy-and-citrusy concoction is what often accompanies a glass of Mexico's national spirit when you actually order it in Mexico. (Drinkers traditionally alternate sips of straight tequila and Sangrita.)
In the short video below, Bezuidenhout shows you how to make his version of the elixir, which calls for lime, grapefruit, orange and tomato juices, plus hot sauce and a whole jalapeño. Try it, and you'll have a whole new appreciation for the tequila shot.
Click here for the full Sangrita recipe.