If you want a job working for the city of Bozeman, Montana be prepared to hand over the log in and password info to all your social networking and blogging sites as part of the application process, and expect the city to review all your comments on Huffington Post, ESPN and Firedoglake.com, your contributions to the Yahoo Twilight slashfic groups, and your pictures on MySpace.com, plus look at the LOLcats you've made on ICanHasCheezeburger.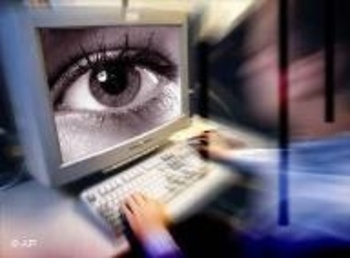 Along with asking for your educational background and employment history, city's standard job application says:
Please list any and all, current personal or business websites, web pages or memberships on any Internet-based chat rooms, social clubs or forums, to include, but not limited to: Facebook, Google, Yahoo, YouTube.com, MySpace, etc.,"
There are lines to add your log in and password information. One applicant was disturbed enough about this to contact the local KBZK news station, which in turn spoke to city attorney Greg Sullivan. Sullivan said:
So, we have positions ranging from fire and police, which require people of high integrity for those positions, all the way down to the lifeguards and the folks that work in city hall here. So we do those types of investigations to make sure the people that we hire have the highest moral character and are a good fit for the City.
City Manager Chris Kukulski told KBZK that Bozeman stands by the policy of looking at social network pages of applicants, adding that it's important for judging the character of future police, fireman and other employees. Bozeman is not alone in that -- according to Findlaw.com, citing a report from the National Association for College Admission Counseling (NACAC):
fully one fourth of colleges surveyed report that they implement Web search or social networking technology to find out more about applicants to their schools.
But so far no one except the City of Bozeman has asked for log in and password info.
Lisa Derrick is LaFiga at firedoglake.com