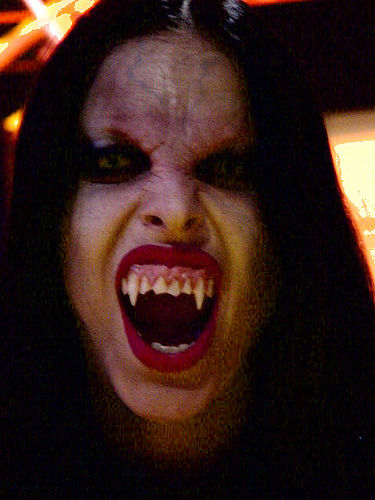 Last week Lawndale, CA Councilman Jim Ramsey told local news station KTLA:
The only reason we had garlic put in was so we could keep the vampires out of town. And since we have had garlic I haven't seen one single solitary vampire in town.
Well, this upset the Vampire Antidefamation Guild United Eternally, who, according to LAist, have organized a rally Saturday to
"show that silly city council man that we're not afraid to say vampires were people too and won't take lightly to being shoo'd off the streets or being mocked in the news."

The group is meeting up at Jane Addams (Addams Family!) Park at the corner of Firmona Ave and Marine Ave. at noon on Saturday. The vampires and their supporters will walk a short half-mile up Marine Ave to Hawthorne Blvd and then up to 14717 Burin Ave where the City Council building is located. Then they'll go get lunch at a local vampire friendly eatery.
Lawndale might want to consider replacing those stinky garlic plants with native plants, which, along with being drought resistant, can help with maintaining the local ecosystem.