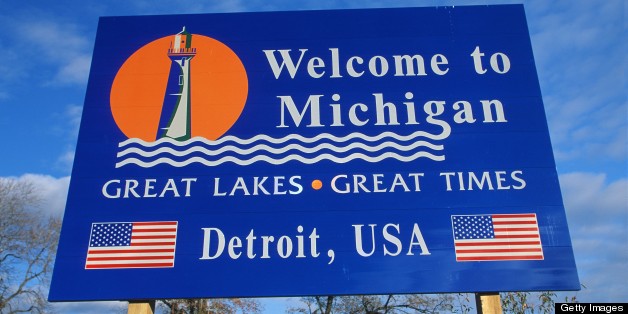 The week of May 18-25 is designated as Michigan Week across the state, and that gives us all a unique excuse to celebrate and brag on Michigan a bit.

When I was a kid, Michigan Week was a big deal. We learned fun facts like "you're never more than six miles away from a body of water anywhere in the state of Michigan" or that our state motto is "Si quaeris peninsulam amoenam circumspice" (If you seek a pleasant peninsula, look about you). We talked about industries in Michigan, crops, and history. We sang songs and did skits, and had fun learning to love our state.
It was enjoyable, but more than that, it was where I first developed my pride in the place I called home. We need to foster more of that pride.
Kids growing up in Michigan today have been witness to some of the state's hardest times. Now, more than ever, this seems like an important time to talk about the beauty and strength of our state and its people. The future is bright and we all have a role in building it.
Michigan Week presents us with a fantastic opportunity to get actively involved so that's why I am personally inviting you to take the Buy Michigan Now Pledge and dare others to join you, especially our youngest generations.
It simply states, "I pledge to play an active role in building a strong, vibrant, and diverse Michigan economy. I will be a part of the solution by speaking positively about the state, learning about our products and services, and making a concerted effort to buy from Michigan businesses. I will Think Michigan First!"
Would you agree we could stand to have a few more people speaking positively about our state? Is it reasonable to at least make a concerted effort to buy from Michigan-based businesses and to seek out products that are made here? If you agree, then add your name to the more than 7,100 people who have taken the pledge. Invite others to join you and brag about it in blogs, emails, and social media.
Some of you may be thinking I do that already, why do I need to add my name? Simply stated, there is strength and power in numbers. Every time a new person joins in, our voice is stronger.
Collectively we send a message to businesses that we care who they do business with, what communities they support, and where the products they sell are made. We are telling them that we want them to stay here and grow jobs, and because they are here we intend to buy from them to help them grow.
Executives have shared with me the impact watching that Pledge number grow has made on them. One, who was being courted to take his business elsewhere, told me that it made him think about the loyalty of his local customers and how long it might take to cultivate that somewhere else. Another, who owns a restaurant, said that it prompted him to look for more local ingredients to add to his menu.
Since the Buy Michigan Now campaign started in 2007, more grocers than ever before make an effort to carry local products and label them as such. When asked why, most say it's because they believe that is what their customers want. They believe that because together we are sending them that message.
This week I am asking you to take a stand and get more actively involved. Here are some ways to do it:
If you have not already taken the Pledge, add your name. If you have, invite others to join you through social media, blogs, emails, a link on your website, and good old fashioned conversations. Consider a post like: "I took the Buy Michigan Now pledge to support my home state and I hope you will too" and include a link to the Pledge.
If your kids are old enough to understand the concept then invite them into the conversation as well. What changes can you make as a family? Make a plan together, and add each person's name to the Pledge.
If you're a teacher, take some time to celebrate Michigan Week. Publicly share how you took part to give ideas to other teachers. Check out what these third graders in Metamora did.
Make a point of bragging about Michigan this week. Share what you love about the state. Tweet or post some fun facts. Start conversations on social media about places to visit and MI-Made products to buy.
When I speak to students I often here kids saying they want to stay in Michigan, but don't believe they will be able to do so. They are deciding there won't be a job for them, before they've even determined what they want to do for a living. We can help change that by showing them that we all have a role in determining the future of our state. Taking the Pledge and then acting on it is one way to demonstrate that every individual matters.
Together, we are revitalizing Michigan's economy one product, one purchase, one person at a time. Join in the fun and make a difference this Michigan Week.