For those who know me best, it's common knowledge that I am a big fan of outdoor entertaining. I love get-togethers with close friends and family, sharing a meal and enjoying one another's company. Often our lives are too busy, and these festivities offer us the opportunity to slow down and celebrate the summer season with loved ones. It isn't always easy to please everyone's palate (and possible dietary requirements) when creating a menu for a party, but I recently found the perfect solution: Make your own pizza!
Let me explain. For me, pizza isn't worth eating unless you have a professional wood-fired oven like the Italians use to bake their breads. Recently however, this type of oven has become available for residential use, and it's just fantastic! It allows my guests to create their own custom creation, tailored to their particular tastes. It's also a great way to keep the kids entertained, and they have a blast making their own personalized pizza. This Pizza Palazzo from Napastyle is great. Compact enough to work easily into a patio setting, it's very attractive, and uses natural wood, which imparts the authentic flavor to the foods.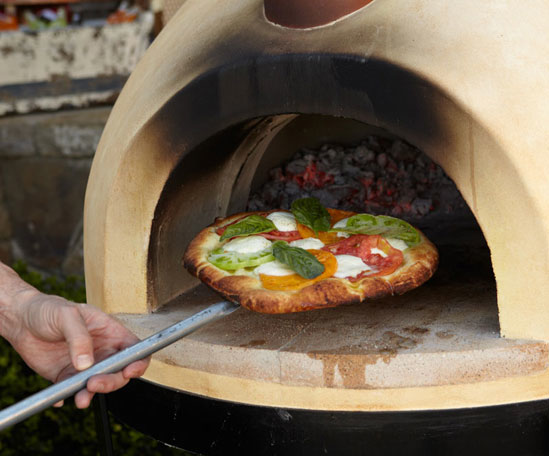 At any outdoor party, a variety of seating is paramount. If you're keeping it casual, table linens work great on the lawn for more of a picnic-style feel. Since not all your guests will sit on the ground, it's also wise to have some alternative seating around. I would suggest stocking up on the Barrel Stave Adriondack Folding chairs. They are extremely comfortable and easily fold up for storage when not in use. My absolute favorite part about them is that they are made from recycled wine barrels that would otherwise end up in landfills.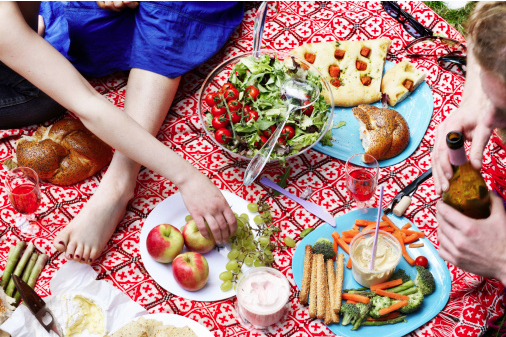 Picnic/John Carey/Photolibrary/Getty Images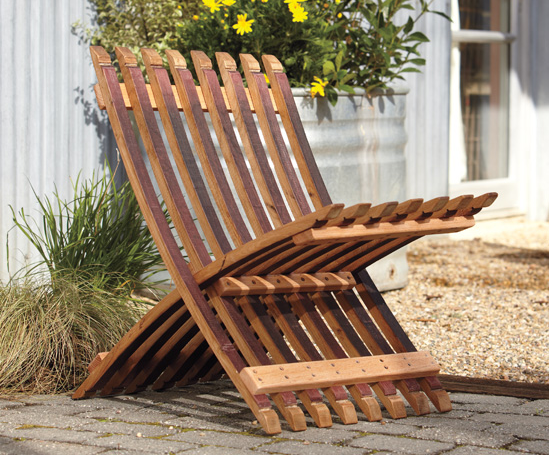 To ensure the comfort of your guests, I suggest keeping a stock of pillows around to use for extra seating. It's also a wonderful way to add a pop of color to your space. I absolutely love these Eastern inspired pillows. They work well outdoors and the colors blend beautifully with natures' natural color palate.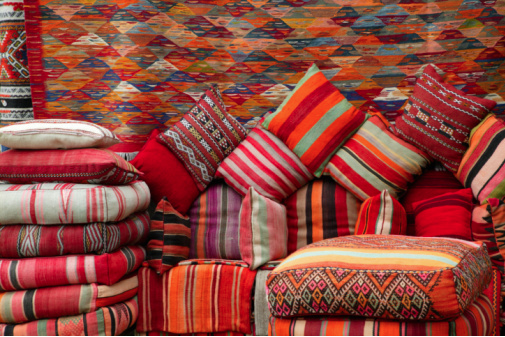 Colorful cushions and carpets in street market/Rosemary Calvert/Photographer's Choice RF/Getty Images
When the sun begins to set, make sure you have lighting on hand. As you know, I love the globe lights, but if you're in an area with no trees or trellis, lighting candles will be a fabulous way to create ambiance in an outdoor space. To me there is nothing better than whiling away a summer night around a candle lit table with company, over a glass of wine. Use multiple candle heights & holders, mixing and matching to create a magical glow.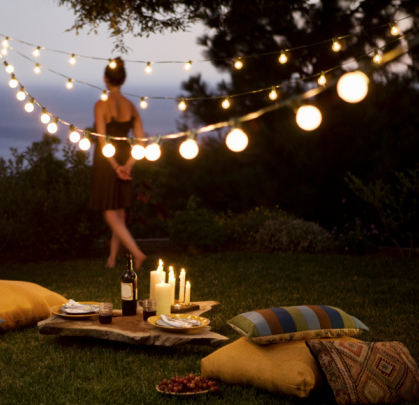 Woman standing behind picnic with candles/Justin Lewis/UpperCut Images/ Getty Images
Mangia Bene!
Please visit my website: www.lisaholtdesign.com
Please visit my blog: www.lisaholtinspired.com