March in the Napa Valley... a unique time of the year and a sure sign to us all that spring is on its way. The mustard blossoms are still flooding the fields, tulips & crocuses are flowering and daylight begins to last a bit longer, giving us some of the most beautiful skies in California.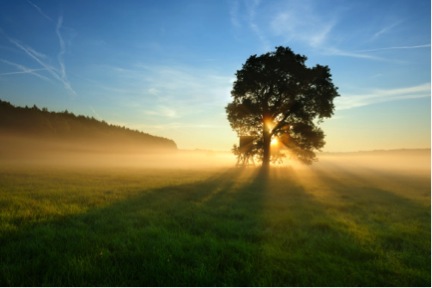 Backlit Tree in Morning Mist on Meadow at Sunrise/AVTG/Vetta/Getty Images
We are subtly invited by this profusion of nature to transition from an indoor "winter" life to an outdoor more active lifestyle. Events such as the annual Napa Valley Marathon, and the Taste of Yountville are an early welcome to the gorgeous season of spring, which encourages friends and family to enjoy the mild weather while it lasts.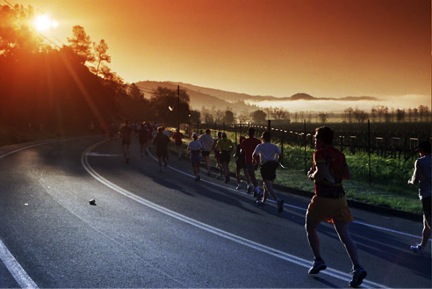 Napa Valley Marathon / Celine Celnovenario / 30 Before 30 Project
I'm also inspired by March to attack that sorely needed spring-cleaning process. For most of us this means getting organized in the home, sifting through unidentified boxes in the garage, and donating items we no longer need to a good cause. Prior to getting started, I recommend taking some "before" photos. They can be a great source of inspiration and it's rewarding to see proof of your progress.
It's important to think through the cleaning process before you get started as well. A general rule I like to use is, if I haven't used it in a year, I don't need it. It's also helpful to make piles while organizing, keeping "like" items together. Instead of pushing the clutter into spaces where we can't see it anymore, consider some great looking storage options. These Dover-Calais Steamer Trunks will hold all those heavy winter blankets, and items you won't need for the next few months. And if you're short on storage space (and aren't we all?) they can also double as an attractive occasional or end table.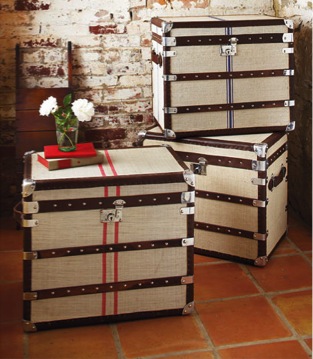 Dover-Calais Steamer Trunks from NapaStyle
I also really love these Chinese storage boxes. They can hide a ton of clutter.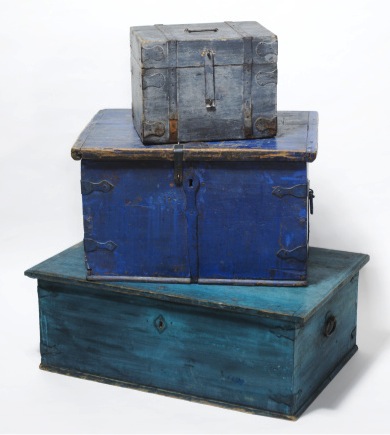 Antique trunks and chests/Alex Cao/Photodisc/Getty Images
Since spring is the season of renewal, it's wonderful to spend some time in your garden planting new flowers and greenery. Treat yourself to some new tools, ones you'll love to hold and use. I'm a big fan of the galvanized finish on these vintage ones from World War 2, they look great whether they're clean or covered in fresh dirt! And I have no doubt that they are indestructible, considering how long they've been around.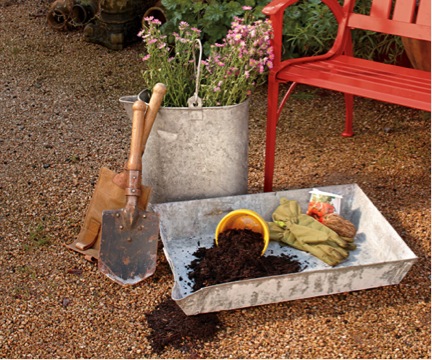 Vintage Military Galvanized Tools from NapaStyle
To keep your tools and supplies organized, store them away in something with easy to find compartments. A great way to be creative and colorful about your storage would be this Quindici Metal Cabinet, perfect for a home office or even dressing up your garage. (I love this distressed paint and the pulls for each compartment!)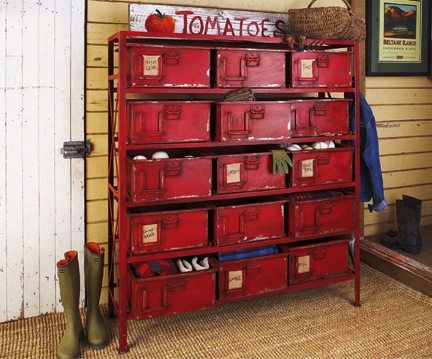 Quindici Metal Cabinet from NapaStyle
Once I have everything organized and accessible, I like to get my yard cleaned up by raking old leaves and creating a new look for my outdoor dining area. You can change the cushions on your seating, display some elegant flowers, or add some candles to create a fresh ambiance for those beautiful spring evenings.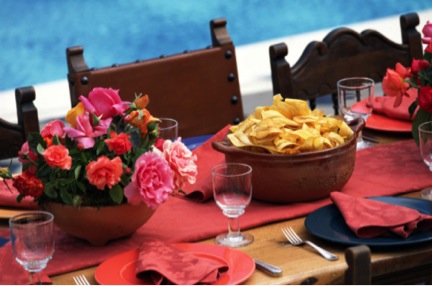 Dinner party by the pool/William McKeller/Brand X Pictures/Getty Images
Have a great, productive early spring....
Please visit my website at www.LisaHoltDesign.com