On November 29 at Carnegie Hall in New York City, I was one of two lucky honorees of the Open Hearts Foundation Award presented by actress Jane Seymour and her husband, director and writer James Keach. Through the Open Hearts Foundation, Seymour and husband Keach hope to bring the Open Heart movement into communities worldwide and encourage others to use life's challenges to inspire and motivate others to do good.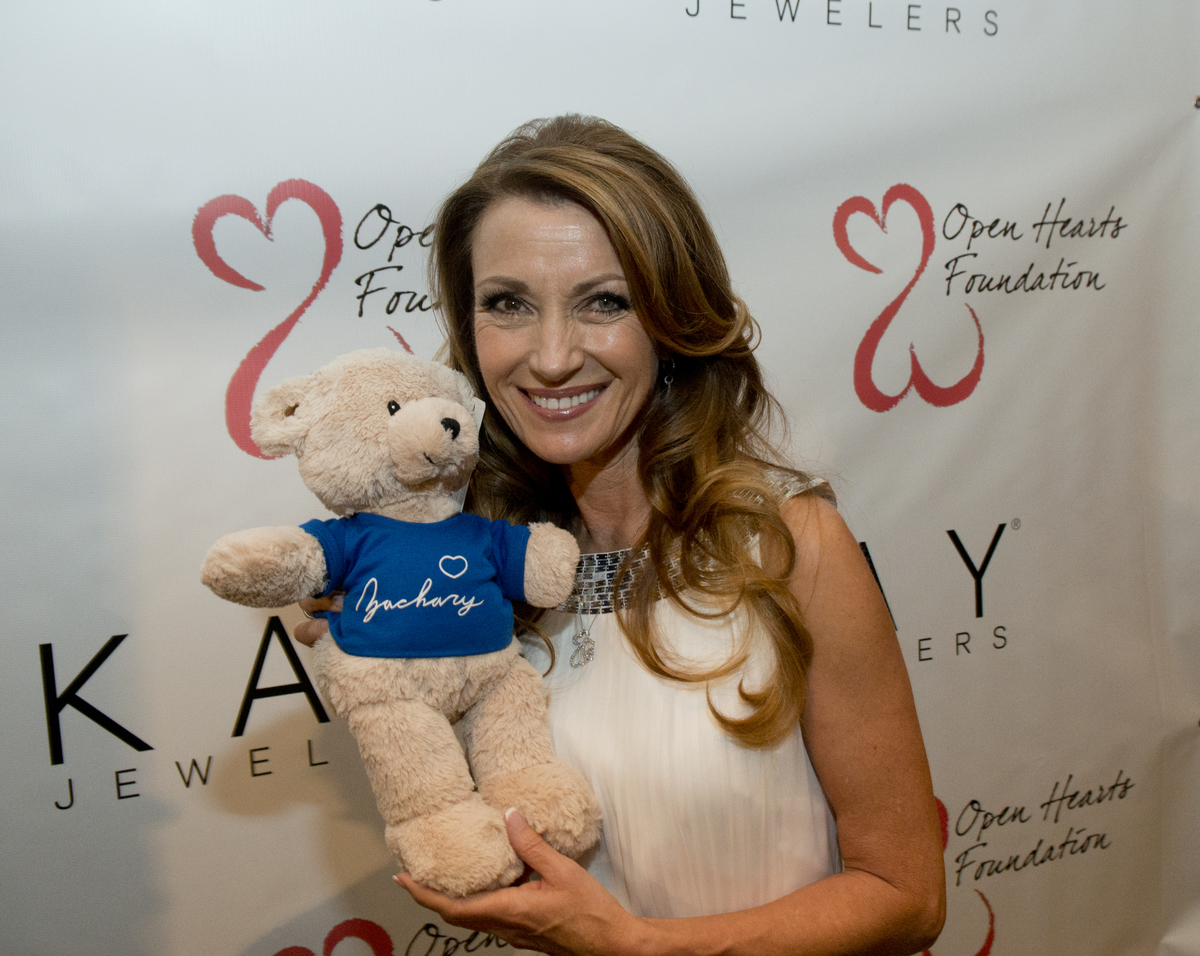 I was honored for my work on behalf of Operation Smile and Leonard Lauder was honored for his work as the chairman of the Alzheimer's Drug Discovery Fund. It was a special night for myself and my husband Mat for many reasons, but most importantly, it was my eldest son Zack's 12th birthday. As part of the magic of the evening, James and Jane invited the audience to sing "Happy Birthday" to my son with the entire audience and it was truly awe inspiring.
Our journey to that stage has been a long one. In addition to Zack in 2000, our son Luke was born in 2002 and Griffin in 2003. They were each born with a rare medical condition called facial paralysis. Eating and speaking were difficult and smiling impossible. Through the help of an incredible surgeon, Dr. Ronald Zuker of Sick Kids Hospital in Toronto, our children received life- changing transplant surgery that, among other things, helped them to smile. If you have never seen your child smile in eight years and believe that he never will smile, I can assure you it is nothing short of amazing. After this life-changing experience, it became very important to us that we give back to Dr. Zuker who had helped us so much. Dr. Zuker is a medical volunteer for Operation Smile. Three years ago, we began our efforts to help raise money for the international children's charity.
I am a PR person by profession and so in 2010, I first did what I do best, I threw a party. We invited Grammy-nominated singer Sophie B. Hawkins to perform and we celebrated our new smiles with all proceeds benefiting Operation Smile. The outpouring of love and happiness that evening was overwhelming and we raised $65,000. In the audience that night was my childhood friend, handbag designer Kathy Van Zeeland.

She was so moved after the party she asked me if we could do more. I explained how children going into surgery are frightened and need a stuffed animal or blanket for comfort. Many children who Operation Smile helps in the developing world don't have toys at all. She designed and underwrote three teddy bears named after my children and we called the project The Three Little Bears. For just $240 when a donor donates a smile surgery, a child going into surgery receives a bear and the donor as well. These bears have now been on missions in countries around the world from Columbia to Morocco. The first time I saw a photo of a child holding his Zachary bear in Morocco, it brought me to tears. Since their launch one year ago, more than $120,000 or 185 smiles have been donated for children. This year, we threw another party with Academy Award nominated singer Jon McLaughlin and raised almost $90,000.
As I stood on the stage with my family, I couldn't help but think about how far we had come in 12 years. From that first moment that the doctors had told us something was seriously wrong with my son Zack to receiving the Open Hearts honor, we had been through a gauntlet of experiences and emotions too numerous to explain in just one post. Our journey is far from over, but the joy and happiness our family has received by helping children through Operation Smile has been an incredible healing experience from us. When you or someone in your family has a disability, there is an inclination to steer clear of drawing attention to oneself because of the constant scrutiny you have to endure on a daily basis. However, in our case, this process allowed us to tell our story, explain our children's disability and help other children in the process. That evening, I ended my speech with a quote from Dr. Bill Magee, the founder of Operation Smile and a personal hero of mine: "Love is a choice, to make someone else's problem your problem." I couldn't agree more.
For more information about Operation Smile and the Three Little Bears visit www.operationsmile.org/bears or for more information about the Open Hearts Foundation, visit www.openheartsfoundation.org.