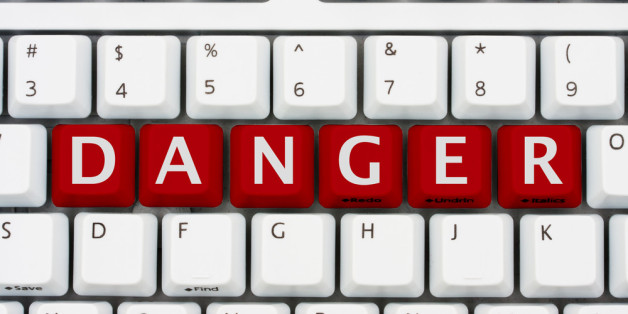 A big issue at this time of year is theft. The holiday season is a time when we become very busy and distracted leaving ourselves often vulnerable to seemingly random acts of violence and theft. Did you know December is Identity Theft Prevention and Awareness Month because of the increase in instances of theft in the last few months of the year? Theft comes in all sorts of shapes and sizes and it is important to realize we are all susceptible to it no matter our age, sex, race or where we live.
My friend Cibeline is a fashion designer and owned a clothing boutique on Charles Street in Boston. One of the things she used to comment on is the number of items "stolen" from her store. Every time I heard this, my heart would sink for she worked hard and I found it offensive that someone would take from her. However, I recently learned through the National Association for Shoplifting Prevention that it is estimated 27 million Americans shoplift each year -- that is 1 in 11. Another estimate shows that $35 million worth of goods are stolen every day.
Whether Christmas shopping, attending holiday parties, church services or family outings a few types of theft to be on the lookout for this holiday season are:
1) Identity theft
2) Purse/wallet snatching
3) Theft of shipped items
4) Home burglary
5) Car theft and break-ins
With rumors of even TSA agents getting in on the theft action by stealing iPads and other electronics devices, it is imperative to be armed with tips to prevent these types of misfortunes.
Here are 5 Theft Prevention Tips to Make a Difference:
Don't take a lot of cash or all of your credit cards with you when you go shopping. Bring one or two essential cards and leave the rest at home. It's easier to cancel and replace a few cards than all of your cards. Trust me, I've been there! And cash can't be replaced, so just keep the bare minimum amount you might need on you.
Be safe while shopping online! Make sure to only use secure and trusted websites when entering sensitive information. Furthermore, don't save your passwords online. That makes it easier for hackers to get to your information. Remember, you are just as vulnerable when shopping or making a charitable donation online. The FBI estimated that after Hurricane Katrina there were more than 4,000 fraudulent websites established. Take the time to double check website addresses before hitting the "submit order" or "donate" button.
When having gifts shipped, requiring a signature upon delivery is always a good idea. We often hear stories about packages being stolen right off someone's front porch, so a delivery signature can help prevent that. Also, don't send cash or gift cards in the mail. These usually can't be replaced, so try sending an electronic gift card instead.
Don't leave valuables out in the open inside your car. Hide even the smallest of items. If you plan on dropping bags off in your trunk and going back to shop more, consider moving your car to another area in the parking lot. That way if someone is watching your movements, they'll think you left.
If you plan on traveling during the holidays, have a trusted neighbor or family member house sit. They don't need to stay over, just stop by and check on your home and belongings, pick up the newspaper and retrieve the mail. Leave some lights on so it looks like someone is home and don't throw out boxes labeled with all the things you received this holiday season. A great way to show thieves what is in your home is by leaving the packaging on your front lawn.
Bonus Tip: If you see something, say something! Theft prevention starts with each one of us, so if you see something suspicious going on make sure to speak up and be M.A.D.!
Some may say there is nothing we can do. I would argue that being aware and prepared as well as making a few simple changes can prevent disaster from striking. Remember, this is not an exhausted list of things you can do to keep yourself safe from theft this holiday season. Visit government websites, such as the Federal Trade Commission, and do research to learn more. Be aware and use these tips to be M.A.D. toward theft prevention!