BookExpo America commences in one week (May 29-May 31), and with hundreds of authors, events and signings, it's a busy and confusing place to be.
I talked with a few publishers who helped me narrow down what young adult book fans should do, see and read at BEA this year.
What top two YA books will you be buzzing about at BEA?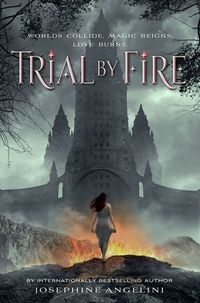 What events are you most excited to attend and/or host?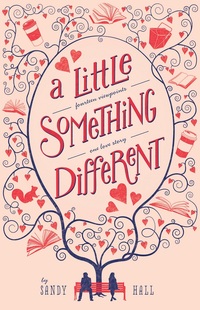 Blogger Con. As one of the official sponsors, we have an exciting panel lined up that features the author of one of our lead titles for Fall 2014 - you'll have to sign up to see who it is! I am also eager to meet the bloggers that I work with on a day-to-day basis. - Cassie McGinty, Disney Hyperion*
The YA Editor's Buzz panel is a great way to get excited for fall books and learn about up-and-coming authors! - Rachel Wasdyke, HMH Books for Young Readers

I think the best part [of BEA] is just seeing who I'll run into on the floor because so many of my favorite people are at BEA every year. - Elizabeth Mason, Bloomsbury Children's
We're launching A Little Something Different in a big way at BEA, with signings, panels, and a really fun Book Con event with YA romance trivia and a Ten Word Love Story Contest. - Allison Verost, Macmillan Children's Publishing Group
Harlequin TEEN Blogger Breakfast, hosted at the Javits Center on Thursday (invite only). The Harlequin booth has many great signings, including YA specific. -Lisa Wray, Harlequin TEEN
YA Editor Buzz Panel with our own Krista Marino, Executive Editor, Delacorte Press, buzzing King Dork Approximately by Frank Portman. And, the Children's Breakfast where we'll have Jason Segel acting as MC and Carl Hiaasen as the YA speaker. - Casey Lloyd, Random House Children's Books
Blockbuster Reads: Meet the Kids' Authors That Dazzle on May 31, the Teen Author Carnival at the New York Public Library Wednesday on May 28 and an appearance by Kami Garcia and Margaret Stohl at Barnes & Noble Union Square. This is Kami and Margaret's only New York-area appearance for their new Beautiful Creatures spin-off novel. - Lisa Moraleda, Little, Brown Books for Young Readers
What authors in attendance will you be fangirling over?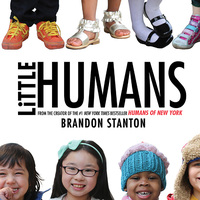 Without a doubt Tony DiTerlizzi, Stan Lee, and Rick Riordan! -Cassie McGinty, Disney Hyperion
The fact that Jason Segel is emcee-ing the children's breakfast this year is super exciting! - Elizabeth Mason, Bloomsbury Children's
Ann M. Martin (she has a new middle grade novel out that is not to be missed) and Brandon Stanton - the Humans of New York creator takes on the picture book set with Little Humans!- Allison Verost, Macmillan Children's Publishing Group
It will be my first time meeting Alexandra Adornetto, who is new to the Harlequin TEEN imprint with her title Ghost House. Otherwise I typically fan girl over all of our Harlequin TEEN authors in attendance. - Lisa Wray, Harlequin TEEN
Bethenny Frankel will sign prints from her forthcoming picture book Cookie Meets Peanut. And Lemony Snicket will sign finished copies of File Under: 13 Suspicious Incidents (Please note that this signing will be ticketed). - Lisa Moraleda, Little, Brown Books for Young Readers
*Note: All comments are my own opinion and not official statements or views of The Walt Disney Company.
What BEA books events and authors are you most looking forward to seeing or grabbing (<--well, not author-wise)?