Madison Crider is living the dream. A year ago, she was another high school student in the town of Grass Valley, California, with a population pushing just twelve thousand -- but today, you never know where you'll find her. Since she first met model scout Lisa Phillips, the powerhouse behind supermodel Hailey Clauson, Crider has traveled the world: she's crossed two oceans, shot with Lara Jade in Los Angeles, and graced the pages of French Revue de Modes in Paris -- all at the ripe old age of sixteen. The latest place this wunderkind has hung her hat? Seoul, South Korea.
"When I first came to Seoul, I was in a bit of a culture shock," Crider admits. "It truly seemed like a concrete jungle...I missed the sound of birds and the smell of pine trees!" She would spend the next three months working in one of fashion's most demanding markets, shooting for clients well into the night before coming home to her apartment, which she shared with two male models and four other girls. "Living in a models' apartment is a cultural experience in itself," she says. "We have Ukrainian, Polish, Dutch, Czech, Lithuanian, Canadian, and American all under the same roof! As you can imagine, it gets pretty cluttered...there's always something lying in the sink that needs to be washed!"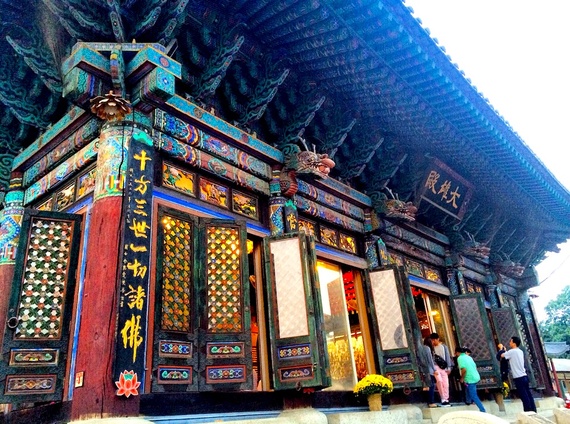 So how do you survive a metropolis that never sleeps? Crider's secret is simple: take time to breathe. Of the city's landmarks, from floating islands to the imposing Hwaseon Fortress, Crider's first pick is Bongeunsa, a Buddhist temple in the heart of Seoul's Gangnam district. Step inside, and you'll notice the smoky aroma of fresh-burning incense right away. Keep wandering, and you won't believe your eyes: there are shrines hung with red lamps and lotus lanterns, others with carved woodblocks bearing ancient sutras. In one room, a thousand golden statues of Buddha line the wall, smiling down upon all those who come to pay their respects. "It is still within the city, yet it is one of the most peaceful places," Crider says. "The atmosphere is like nothing else."
When I interview her, Crider is already packing her bags for home. There's no telling where she'll head next -- maybe back to Paris or Asia or, for the first time, New York. Wherever she ends up, though, she'll always leave a little part of her in Seoul. "I will definitely miss the adrenaline rush of being in a foreign city," Crider says. "Everywhere you go is an adventure."
Model Madison Crider shares her favorite spots in Seoul, plus the three Korean phrases you should know by heart.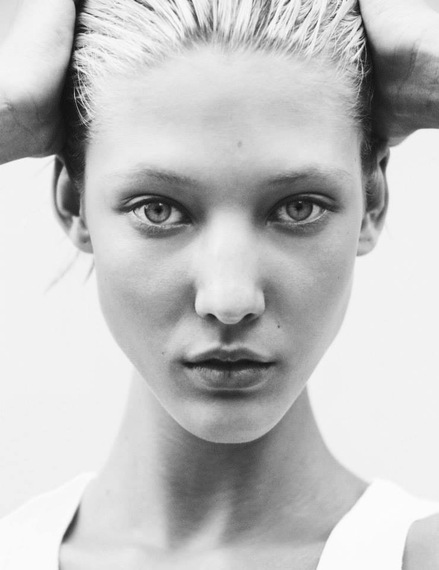 How did you get started modeling?
I always had an interest in modeling from a very young age. However, I didn't know anything about where to start. When I was 14, I submitted to a few agencies in New York and L.A but never received a response -- I thought that was the end for me. Then, when I was 15, I discovered my mother agent's Facebook page and sent her some Polaroids. She responded almost immediately and said she loved me! A month later I was flying to Paris!
If someone only had 24 hours in Seoul, what should they eat?
If you come to Korea, you better like spicy food! Kimchi is found everywhere in Korean cuisine. It's basically fermented cabbage mixed with pepper, garlic, ginger and scallions. Also try Bibimbap, which is rice, beef, and egg mixed in a bowl with sesame oil and chili paste.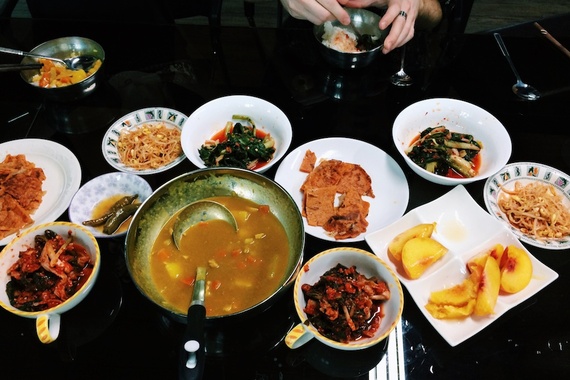 Where are your must-see spots in the city?
Seoul has a lot of amazing places to visit. There is Bongeunsa temple, which is absolutely beautiful! North Seoul Tower is a great way to see the entire city skyline, especially at night. If you love rides, Lotte World is a huge indoor theme park with everything you can think of.
What are the most important Korean phrases any tourist should memorize?
A few useful phrases to use in Seoul would be:
1. "Annyeonghaseyo" (Hello)
2. "Gamsahabnida" (Thank you)
3. And as an English speaker, "Yeonguh hashil jool ahseyo?" (Do you speak English?)
What's one thing most people don't know about Seoul?
It's very hilly! I was so surprised when I came here -- I thought I was in San Francisco! Also, the mosquitoes here are crazy year-round, so bring some repellent!
What advice would you give to another young model just starting out?
I think a great piece of advice for any girl starting out is to be grateful for all experiences abroad. Even if you aren't too fond of a city, you are given an opportunity to experience a totally different culture -- it's important to make the most of it. At the age of 16, I have been fortunate enough to travel to places that many don't get to in a lifetime.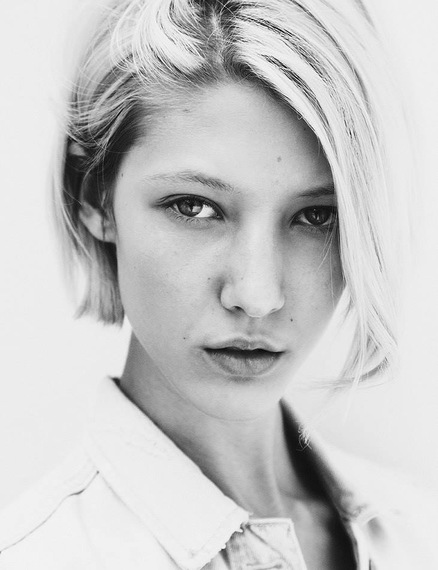 Photos of Madison by Thomas Babeau. All other photos by Madison Crider