There is always a moment around Thanksgiving -- that time when the hype of Black Friday and Cyber Monday sets in -- when we begin to dread the responsibilities and chaos of the holidays. To counter that feeling, I have reframed my thinking, shifting focus from presents to presence, to reclaim the spirit and peace of the season. That has made all the difference.
We teach this shift to the professionals in our leadership class. The December sessions focus on connecting with the humanity of others -- others whose wants and needs may differ from your own. We work on the gifts of presence: listening, storytelling, and paying it forward.
As families gather this season, shifting focus to the gift of presence can enrich the conversation and bring back the spirit of joy. It begins and ends with listening. Instead of repeating the same old mundane travel stories or complaints about relatives who are not in the room, how about laser-focusing on one another in a loving and positive way? We use the following strategies in class to gift presence to one another, and they are easily adapted to the dinner table.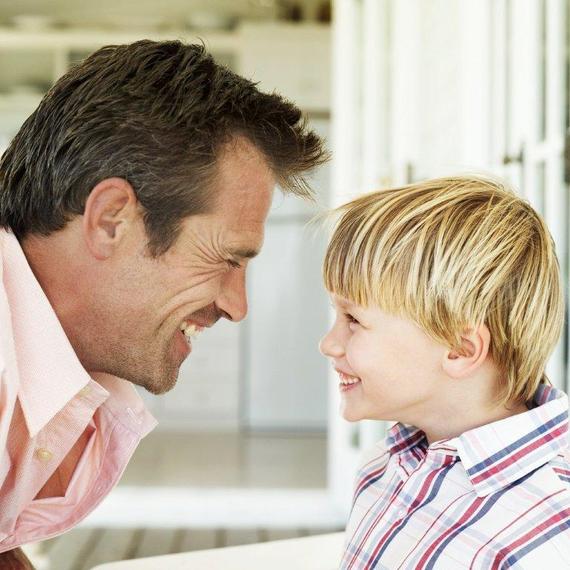 1. Shining the Spotlight: In class, members of a team take turns shining the spotlight on each other with undivided attention and specific positive feedback. Starting with one person, everyone around the table takes turn sharing what they admire about that person, what they have learned from them, or how they have been helped by them. Then the attention moves to the next person, and then the next. It's a bit awkward at first, but quickly the conversation warms up as group members rivet on one another's strengths. The givers and the receiver are enriched in this exchange, and the shared joy warms the room.
2. Storytelling: Storytelling animates the room and creates the ties that bind us. We do a variety of exercises in class designed to help people share their stories. At the dinner table, ask each person (this works for all ages) to share a story that made them smile or touched their hearts. This bonding experience opens our hearts and eyes to the goodness we experience around us. Everyone has a tale to contribute.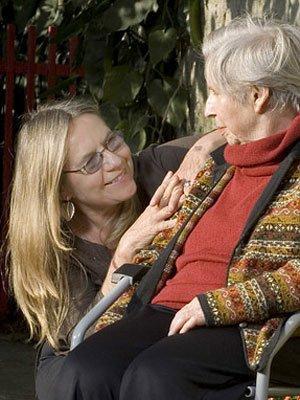 3. Pay It Forward: Each year, we give our class members one actual present: a $20 bill. The only stipulation is that they must pay the $20 forward to someone, without expecting anything in return. This requires that people pay attention to the wants and needs of strangers around them, and step up to help them. I've made a tradition of giving my children Pay It Forward $20 bills as stocking stuffers, so that they continue this practice. They have helped street musicians, mailmen, and mothers in the grocery line with this unexpected generosity and presence.
4. Legacy: As the new year approaches, we often take time to reflect on what we've done in the past year and what we hope to do in the coming year. In class, we ask our students to take this a step further and consider their legacy 40 years from now. How do they want to be remembered by their family, colleagues, friends, and community? In the end, what will they have done that mattered? What will they do to make this world a better place? How will they contribute to the goodness that this world needs so desperately? By listening inwardly to discern what calls to them, they gain insight into what to start doing right now.
This can feel like the best of seasons -- filled with love, joy, and possibilities -- or the worst, filled with the frustration of buying presents, being bombarded with advertisements for things we do not need or cannot afford, and national news stories of tragedy and grief. What we do need and can afford is to demonstrate leadership in conversations with family and friends and take action to increase our presence and that of those around us. Exchange presents for presence to experience and spread the joy that we all hope for at this time of year.