In rapid-fire succession over the past eight days, the bounty of the spring has been unleashed. Ramps, asparagus, fiddlehead ferns, strawberries, rhubarb, lilies of the valley, lilac -- the precursors of the season -- are back despite a hot winter and cold spring and every conceivable temperature fluctuation including near-drought conditions. Typically, Mother Nature reveals herself one treasure at a time -- this year it is an explosion of near-simultaneous arrival.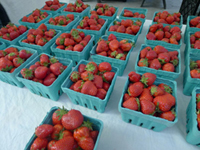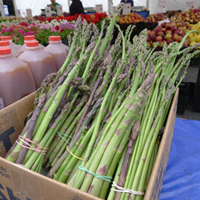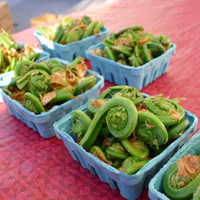 Whatever the explanation for yet another agricultural roller coaster, we are ready to reacquaint ourselves with local produce that is not kale, apple, onion or root/storage vegetable. The thrill of seeing the culinary hallmarks of spring remind us of the continuity of the seasons in spite of concern about apparent climate change. Were the asparagus less delicious or the ramps less pungent, I would be distracted and concerned. But the produce as well as the fragrant lilies of the valley and the aromatic lilacs are sufficiently seductive, and the fiddleheads so very tempting, that I succumb to the pleasures of the kitchen: chopping, marinating, sautéing, roasting and eating.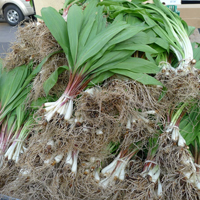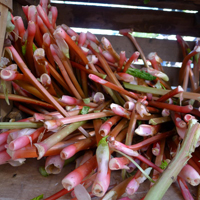 The perennials respond to nature's cues -- tree's bloom, plants grow. We are adapting to the early abundance, the havoc of April swapping its showers for May's flowers. Yes, every farmer is shaking his or her head, just wondering what lies ahead this season, talking about irrigating in April, frost on early-blossoming cherry and peach trees, not quite completely recovered from the disasters of last summer (named Irene and Lee) yet nonetheless, moving ahead with planting and planning.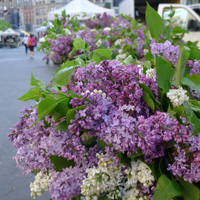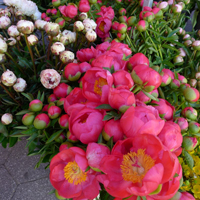 Farmers are adapting as well, integrating more technology in this timeless profession. Greenhouses and high tunnels are yielding a variety of produce on both sides of the season. A wide range of greens -- from lettuces to braising greens to bok choy and everything in between -- now fill farm stand tables. New-season beets, carrots, and leeks abound as well as radishes and cucumbers, weeks earlier than previous years. Like Mother Nature, farmers are extending the season.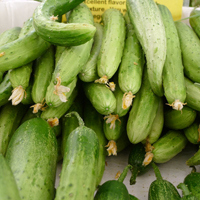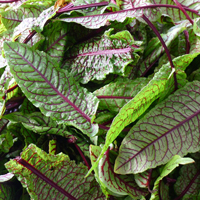 Traditionally, Hudson Valley farmers waited until mid-May before planting in the field. Temperatures this year have lured many farmers into the fields in advance of the frost-free date of May 15. White layers of cloth, which typically are used to protect crops from bugs, are also used to keep the temperatures up in case of late frost. Each layer adds 4 to 6 degrees and Farmer Bob reports using double layers.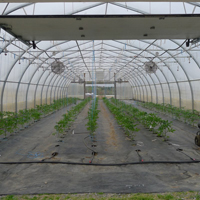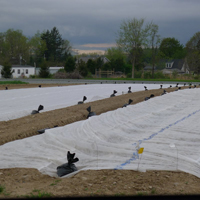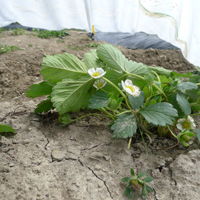 For farmers growing for retail markets, the extension of the season is ideal and translates to critical income. For CSA farmers, who start to deliver in June, the extra weeks are not as essential. Farmer Bob has already planted peas and fava beans -- both of which can withstand the cold. This week, radishes, turnips, broccoli and lettuce will be planted -- all capable of holding their own should it stay chilly at night.
What does the weather hold in store this season? Will it rain enough or too much? Hot or cold -- how will we brave the elements? As we start to fill up on the bounty, it is time to renew our connection to our farmers and the environment with appreciation and apprehension.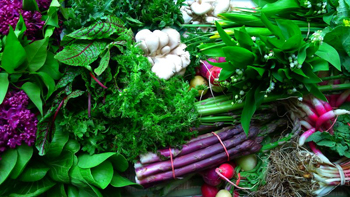 From the Old Farmer's Almanac:
Region 1: Northeast

MAY 2012: temperature 50° (6° below avg.); precipitation 3" (0.5" above avg. north, 1.5" below south); May 1-5: Snow north, rainy periods south; chilly; May 6-12: Rainy periods, cool; May 13-17: Sunny; chilly nights; May 18-24: Showers, then sunny, cool; May 25-31: Sunny, very warm.

Annual Weather Summary: November 2011 to October 2012
Winter will be a bit colder than normal, on average, with below-normal precipitation and near-normal snowfall. The coldest periods will occur in late January, early to mid- and late February, and mid-March, with the snowiest periods in mid-December, mid- to late January, and mid- and late February.

April and May will be much cooler and drier than normal.

Summer temperatures will be near normal, on average, with near- to below-normal rainfall. The hottest periods will be in early to mid-June, late July, and early August.

September and October will be warmer than normal. Precipitation will be above normal in the north and below normal in the south.