I was waiting for the Giant-49'er game to get started, but it wasn't the football East-West Coast rivalry that was on my mind last weekend. What I was thinking about was their local farm produce vs. ours. Last weekend I spent Saturday in NYC's Union Square Greenmarket and then Sunday in San Francisco's Civic Center Farmer's Market, then back again to NYC.
So what's growing? Clearly the West Coast has a better year round environment for agriculture. The wide range of produce in their winter spanned the equivalent of 2+ Hudson Valley seasons.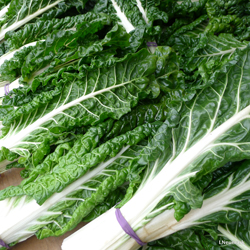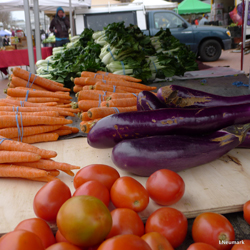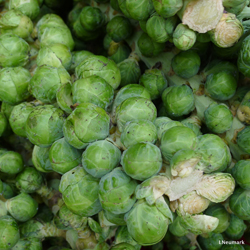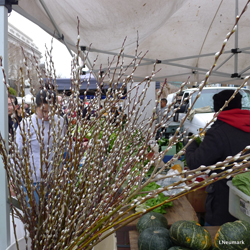 Winter root vegetables were abundant, but so were the more fair weather crops like peppers, eggplant, tomatoes and chard.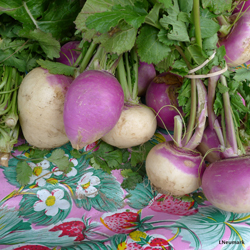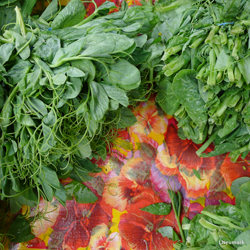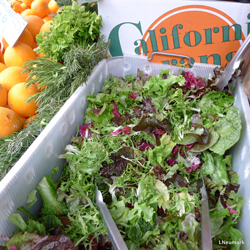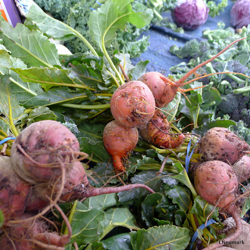 But what is always most surprising about Northern California markets in the winter is the presence of citrus. Between the familiar muted winter hues lay the bright golden orange orbs -- cara caras, grapefruit, mandarins, tangerines and minis so small you could eat several in one giant gulp.
Meyer lemons and pomegranates, hard to even imagine! In the northeast, we talk about field to fork in under 24 hours and can truly appreciate the enhanced flavor profile of freshly picked, quickly eaten produce. To eat oranges this fresh from the orchard made the long trip out west even more rewarding.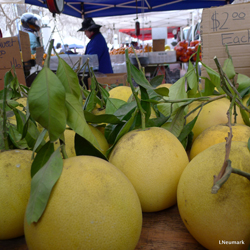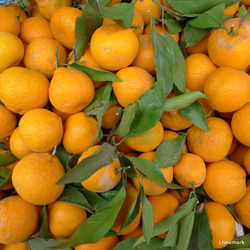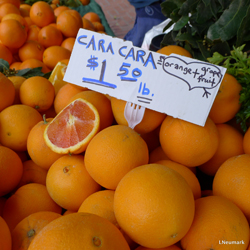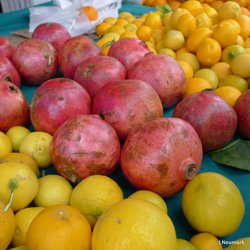 And just as the division between the seasons has been blurred this year on the East Coast (fresh broccoli, cauliflower, eggplant in December), according to the harvest chart, there should not have been persimmons or strawberries in January. I am not sure how to explain the sugarcane or lemongrass I saw, and assume they were grown locally. And how about the avocados and kiwis?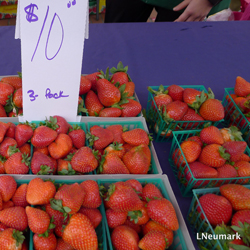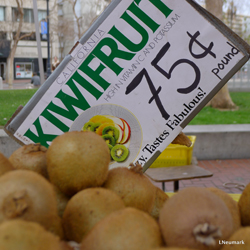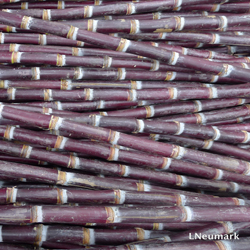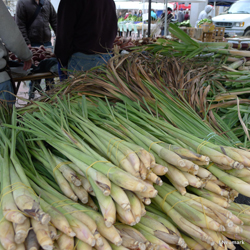 So back home and to the market Sunday in the snow; what did we have that they don't? It was wonderful to see ingenuity and adaptability from our farmers -- demand is the impetus for invention. Potato chips were introduced this season. Greenhouse lettuces and greens have become almost commonplace -- with so many varieties to choose from. Hydroponic tomatoes, though at $6.50/lb. a bit of a luxury, offer a blast of vibrant red color.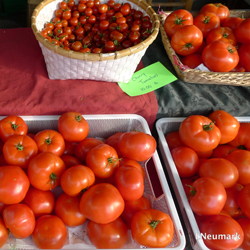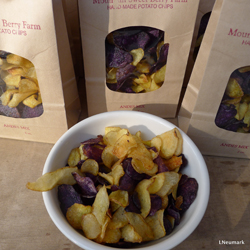 And of course, chocolate milk, cheese, yogurt and other dairy products, along with cider, applesauce, apple pie, apple donuts, apples, pretzels, wine, pickles, fermented vegetables, breads, jams, along with hearty storage veggies, chicken, eggs and meat provide ample choices for a delicious locally sourced meal.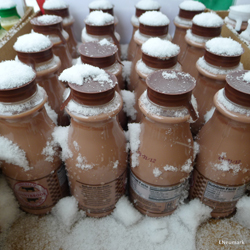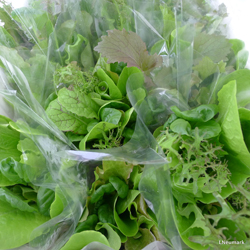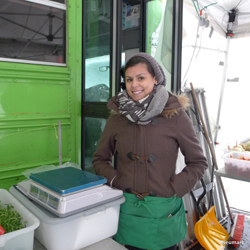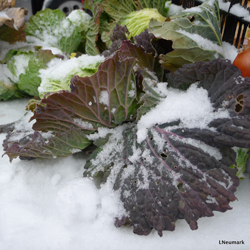 Okay... the game is over... New York is going to the Super Bowl! We might be on the short end of the growing season, but on the long end of the playing season!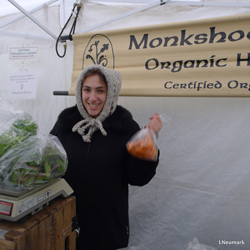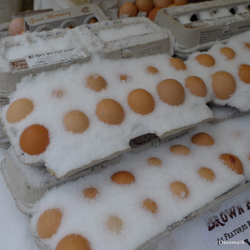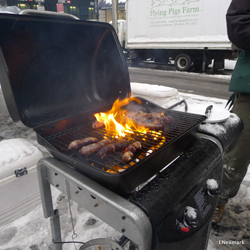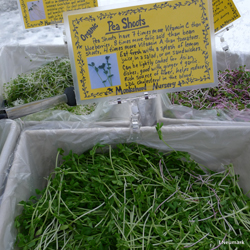 Next week, I am planning a Greenmarket tasting expedition with a GP chef to sample and rank the various greens -- a super bowl of lettuces. Join us!