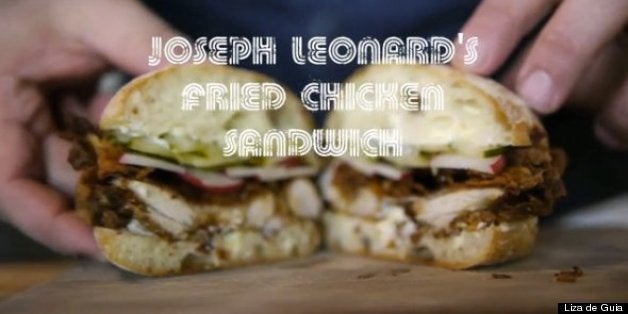 "A good fried chicken comes down to being seasoned all the way through the meat. Ours is more than an 11 herbs and spices recipe."
Come see a behind-the-scenes peek into the prep work and concepts behind some of the unique foods offered at The Great GoogaMooga food and music festival this weekend in Prospect Park, Brooklyn. Meet the cast at Joseph Leonard, a West Village neighborhood restaurant claiming to have perfected the fried chicken sandwich. This one's got quite the crunch too. I hope you're hungry... Enjoy!
Thanks for watching food. curated.! Happy eating!