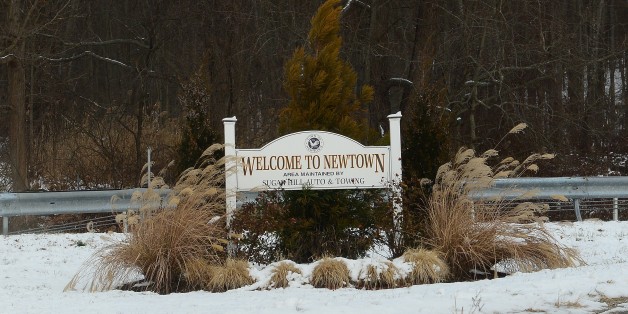 Two years after Newtown, mental health still matters, and most people still don't care.
This weekend, on the second anniversary of the Newtown shootings, I took my daughter to see her first performance of The Nutcracker. Unsure of the exact venue, we parked on the street and followed the hordes of blond girls dressed just like my daughter in velvet dresses with satin sashes. I have wanted to reenact this holiday tradition from my childhood with my own now 9-year-old for many years. But this year was the first time we could actually go together. Two years ago, her brother was in an acute care psychiatric hospital, and I shared our painful story with the world. A year ago, she was with her father, who convinced a judge to give him full physical custody by arguing that the younger two children were not safe in a home with their brother. Mental illness affects more than the individual: it affects the whole family.
This year, two years after Newtown, our family is stable, happy, spending the holiday season the way we imagine families in Hallmark cards spend it: decorating our tree, wrapping presents, drinking hot cocoa, and making up new lyrics to "The 12 Days of Christmas." But we know how fragile, precious, and rare this gift of Christmas present is.
What changed for my family in the two years since Newtown? One word: treatment. Before Newtown, I was afraid to speak up and demand help for my son. After Newtown, in large part because I shared our family's private tragedy, my son, unlike Adam Lanza, got the help he needed. A diagnosis of bipolar disorder does not "fix" all the challenges my son and our family still face: after years of maladaptive coping strategies, he -- and we -- are learning a new normal, where we ask for help when we need it. And we still struggle, as many families do, with access to care. But we have what so many other families still lack: hope.
In the immediate aftermath of Newtown, I felt tremendous optimism that people finally cared and understood about mental illness. Sadly, I was wrong. The simple changes -- earlier interventions, more access to care, more support in the school system, day treatment crisis centers -- have not materialized. We continue to blame parents -- and children -- for behavioral symptoms of brain disorders. Worst of all, we continue to sentence people to jail or relegate them to homelessness because of their illness.
Along with other mental health advocates, I've watched the responses to the tragic deaths of Michael Brown and Eric Garner with considerable sympathy. People with mental illness, no matter what their race, also face challenges with law enforcement officers, especially in cities where police lack Crisis Intervention Team training. Here is a partial list of people with documented mental illness who were killed by on-duty police officers in 2014:
1. Keith Vidal, a North Carolina teen, had documented schizophrenia. When his family called 911 for help with a behavioral episode, the police shot and killed the 90-pound 18-year-old.
2. Parminder Singh Shergill, a U.S. Army veteran who suffered from PTSD, was shot and killed by police after his mother called and asked for medical help. He lunged at officers with a knife.
3. James Boyd, a homeless man with mental illness, was shot and killed in a confrontation with Albuquerque police.
4. Matthew Pollow, a Florida man, had schizophrenia. He lunged at the police with a screwdriver and was shot and killed.
5. A woman in Santa Clara called police to say she was suicidal. When she answered the door holding a baseball bat, they shot and killed her.
6. Dontre Hamilton, who had schizophrenia, was shot and killed by Milwaukee police in a confrontation.
7. David Latham, who likely had schizophrenia and had been off his medications for a few days, was shot and killed by Virginia police when his aunt called 911 to ask police to help him.
8. Jason Harrison, who had schizophrenia, was killed when his mother called the Dallas police to ask for medical help for her son.
9. Nick Davis, who had schizophrenia and bipolar disorder, was shot and killed by Portland police when he swung at them with a crowbar.
10. Rosendo Gino Rodriguez was killed by police in Midland, Texas when he retreated to his room during a welfare check initiated by his family.
11. Michelle Cusseaux was shot and killed by Phoenix police who were tasked with taking her to a mental health facility on an emergency hold.
12. Kajieme Powell, a St. Louis man with mental illness, charged police yelling "Shoot me now!" They did, just days after Michael Brown's death in nearby Ferguson.
13. Chelsea Fresh, who suffered from bipolar disorder, was shot and killed by police in Beaverton, Oregon. She was holding a rifle.
14. Calvin Peters, a Brooklyn man who had bipolar disorder, was shot and killed after he stabbed a student in the face.
15. Thomas Read was shot and killed in New Jersey when he came at police with a knife. He had schizophrenia and had been unable to get his medications because of a problem with his health insurance.
This list is not exhaustive: it's hard to track how many people are killed by police each year and whether those killings are justified. And the problem works both ways. Just as people with mental illness are killed by police, law enforcement also faces threats: MentalIllnessPolicy.org has tracked 115 deaths of police officers since 2009 that can be attributed to people with untreated mental illness.
I should stress here that people with serious mental illness are not likely to be more violent than people in the general population, unless they are untreated. Without treatment, the risk of violence to self and others rises. That has certainly been my experience with my own son. Once we had a correct diagnosis and medications that worked, the threats of harm to self and others stopped. I don't believe that medication alone is the answer -- talk therapy and occupational therapy are extremely important in helping my son to navigate a world that presents him with significant sensory challenges. But lithium changed everything for my son and my family.
I think often of the Newtown families, the pain of that first Christmas without loved ones, of gifts wrapped for children who would never open them, of holes left in hearts that will never fill. And I also think of Adam Lanza and his mother and wish for all our sakes that he could have gotten treatment before tragedy. That's my wish for every family who struggles with the often overwhelming challenges of mental illness. But we can't do it alone. We need the support of our friends and communities. We need society to stop blaming us and our children. But most importantly, we need access to care. Without treatment, two years after Newtown, for too many families, Christmas is a time of sorrow and loss and grief.