So, you did it! You saved up enough money and purchased those tickets to the city you've heard so much about and always wanted to visit. You have Localeur on your iPhone. You've been reading city guides, YouTubing, and catching up on Anthony Bourdain's picks in the area for weeks. What's the next step?
We're going to approach this under assumption that you will not be able to just buy yourself a good time -- or a personal guide. But you're clearly looking to make sure you enjoy everything the city has to offer. Given this information, this is how you lay the foundation for great experience.

[Photo via Austin Localeur Kent Zambrana]
1. The right place to stay
Find someplace local and well regarded in the middle of the action. It may sound nitpicky, but finding a hotel at or near a busy intersection is be ideal. You'll want to be able to step out into the action on the street, co-opting the natural energy to add to your excitement. (There's nothing like the rush of a city's vitality as you walk out of those revolving doors.)
2. Absorb the energy
You've made it to the hotel. Now, drop your things and get out of that room immediately, no matter how plush the pillows look or how tired you are. Figure out the tone and tenor of the city. Some of the best places to accomplish this, if you're close to one, are the local open-air markets. Locals are sure to be hanging around, and you can purchase local-made items. Bonus? There's probably going to be some excellent food vendors or trucks nearby.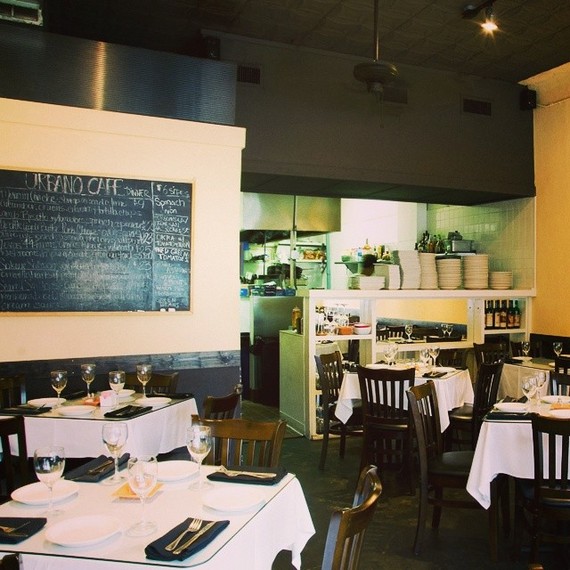 [Photo via Dallas Localeur Blake Bowyer]
3. Experience local
It's easy to get lost in the "great deals" you might get from big-brand chains in the world's cities. But local establishments are more likely to maintain the essence of the city rather than the feel of "what worked in the focus group." Those businesses are going to employ locals who know the city, not just transplants from another location who sought better salaries. They'll know where you can find the best places to shop, spots for great views or people watching, and the local restaurants that no one knows about.
4. Use what you've got in that pocket
Don't get trapped in one neighborhood! Smart phones have made amateur cartographers out of all of us. They also allow you to get lost without actually ever being lost. And public transportation systems in some of the world's larger cities are already integrated into Google Maps, going so far as to tell you how long it will take to get from Point A to B. Want more? Uber is available in almost every important city in the world.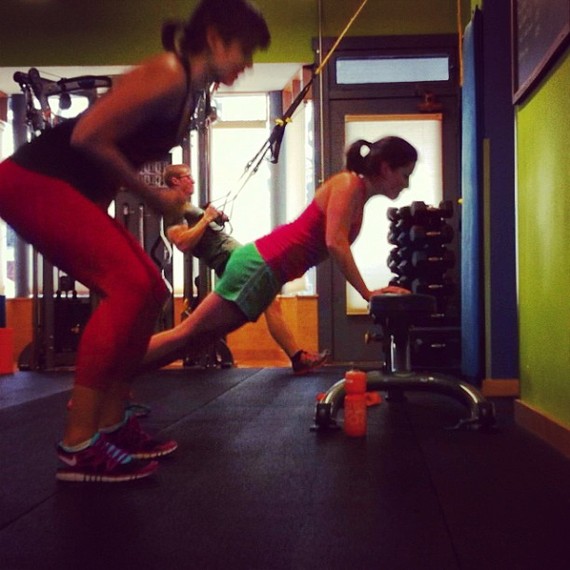 [Photo via Chicago Localeur Heidi Childers]
5. Get in some exercise
Seasoned travelers know that getting in a strong workout (or yoga session, if you're into it) is critical, especially if you've traveled far enough to experience jet lag. Your body has several "clocks" built in to maintain certain rhythms related to bodily functions. Enjoy new views with a good run, or use a local gym to work those internal clocks into local time.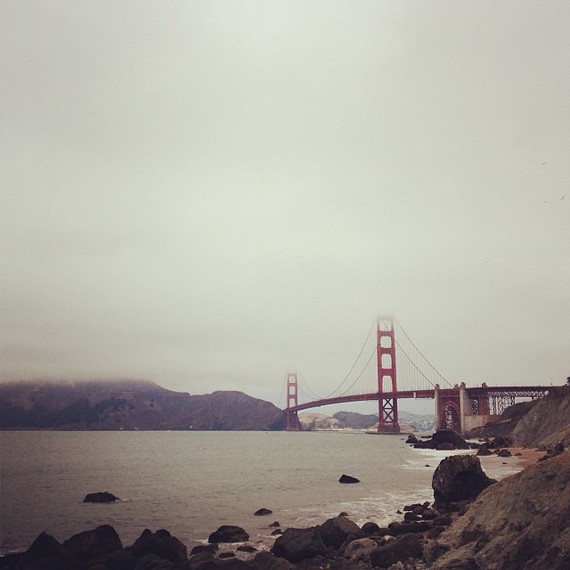 [Photo via San Francisco Localeur James King]
6. Enjoy the view
There's nothing better than a perfect view of the city skyline to commemorate your trip. Of course, you can do a little research beforehand, but get with the locals you meet along the way and ask them where they go for an epic photo op. If they're proud of their city, they're going to know where the secret spots with the most interesting perspectives are located.
It's not a comprehensive guide, but following these steps will create a sufficient baseline for a great local experience. And the most important ingredient isn't listed: travel with enthusiasm. The best things about being away from home are those experiences you haven't planned for. Hey, you may never come to this city ever again. So go ahead. Take the road less traveled.